Sharing My Mom's Delicious Shortbread Cookies!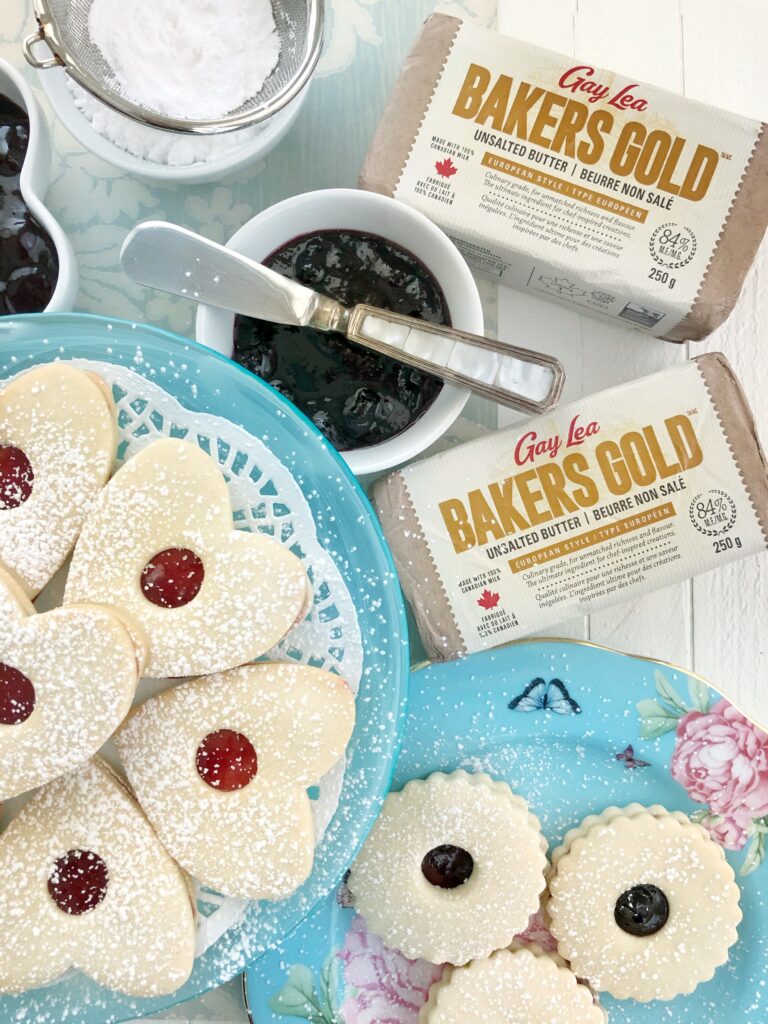 My mom and her sisters are famous for their shortbread cookies. My grandmother shared this recipe with her daughters, and each one of them has her own way of baking them. One of my aunts adds cocoa powder and uses chocolate icing instead of jam, but I digress. I can tell you that these shortbread cookies are delicious and very easy to make!
I love to bake and started making these for my husband's family when I first met them. They love these cookies and have been known to hide them from each other. My husband gets these for our anniversary or New Year's every year.
Shortbread's main ingredient is butter, so using the best butter you can find is important. I used Gay Lea's Baker's Gold, part of their new line of specialty butters. It's 84% milk fat, which means less moisture and air in the butter, resulting in flakier and more crispy pastries. Fyi, most butters in North America are only 80% milk fat and most butters in Europe are 82% milk fat.
When I baked these cookies, the house smelled so yummy: you could really smell the butter. The difference I noticed right away was how much crispier these cookies turned out. They held their own when jam was added. Continue reading →