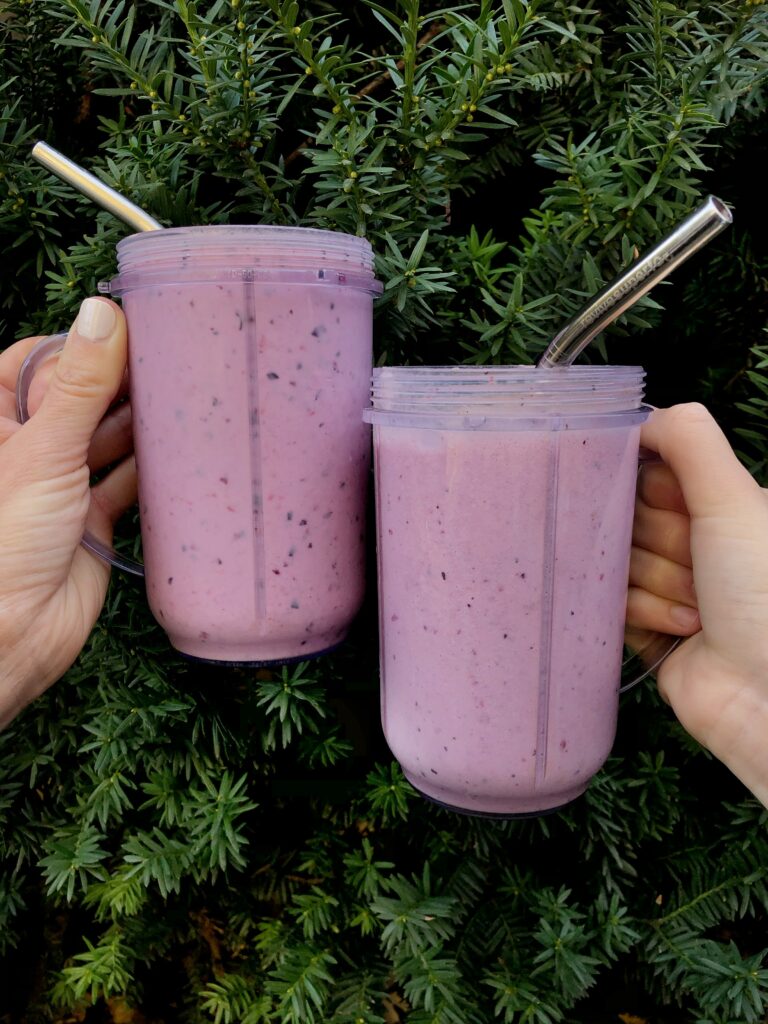 The 1-1-1 Quick & Delicious Smoothie !
One of the fastest, healthiest, and most filling snacks my daughter and I make is the 1-1-1 smoothie. We make it for breakfast, and for mid-morning or late-afternoon snack times. It's so easy and delicious.
Here's why it's called a 1-1-1 smoothie: we use 1 cup of high-protein milk, 1 frozen banana, and 1 cup of fruit.
The reason this smoothie is filling is because we use high protein milk. We love the Fairlife brand of milk. High protein milk is cold-filtered and results in milk that is 50% more protein and 50% less sugar than regular milk. It's also lactose-free.
Here's what that means in terms of nutritional information. For the 0 % skim milk, there are 80 calories, 14 grams of protein and 6 grams of sugar in a 1 cup serving.
So, when you combine 1 cup of Fairlife milk, 1 cup of mixed berries, and 1 banana into a smoothie, we're talking about a delicious and nutritious drink in terms of protein, potassium, Vitamin B, and fiber.
To make this smoothie, we use the Magic Bullet. It's a compact blender and the mixing container that comes with the blender is the perfect size to hold the 1-1-1 smoothie.
Here's the recipe:
The 1-1-1 Quick & Delicious Smoothie !
Ingredients:
1 c Fairlife high protein milk
1 c mixed berries (strawberries, blackberries, blueberries, raspberries)
1 frozen banana
Method:
Combine in the tall cup of the Magic Bullet or in any other blender and blend until smooth.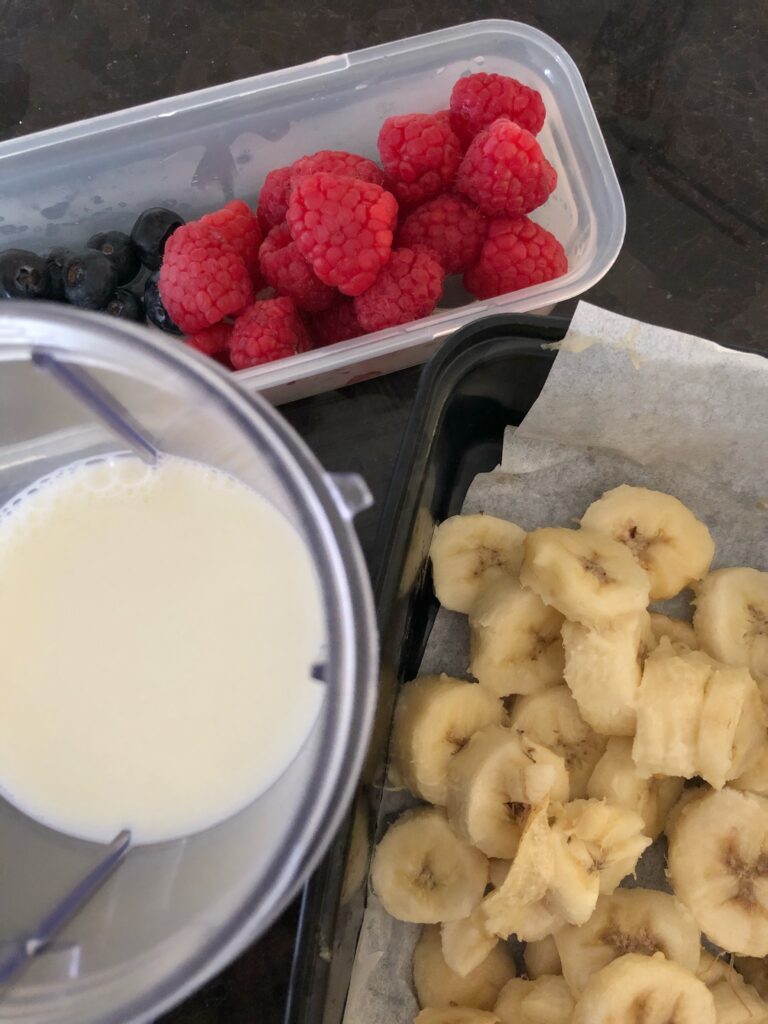 Variations:
Use regular milk or plant-based milk
Add a sweetener of your choice if you want
Add hemp hearts or other seeds
Use fruits other than berries and veggies like spinach
Add protein powder
How do you make your smoothies?
Enjoy!

Email This Post