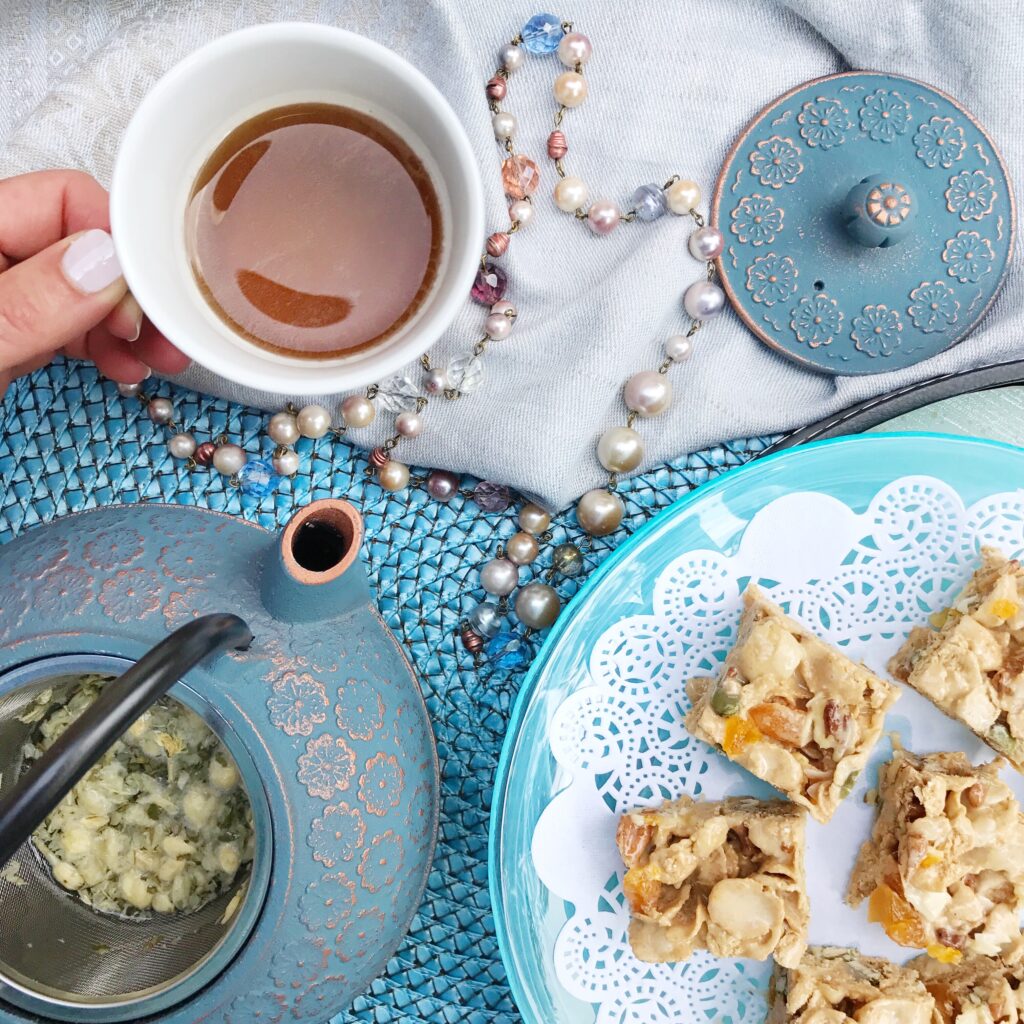 If you're looking for a snack that is high in fiber, tasty, and portable, then you're going to love my Oat Bran Cereal & Fruit Bars! BTW, I have been meaning to share these for years now. You can probably tell that from the style of photos taken during my early blogging days. And, bonus, you can make these in gluten-free and vegan versions by checking the variations at the end of this post.
These Oat Bran Cereal & Fruit Bars are delicious. They're sweet and a slightly heartier version of rice cereal treats with the added fruits and nuts. The base is made with marshmallows and your choice of butter, including vegan butter. Add any high-in-fiber oat bran cereal (I use Nature's Path Multigrain Oat Bran Flakes) and 2 cups of other mix-ins, including your choice of dried fruits, almonds, coconut flakes, and pumpkin seeds/pepitas.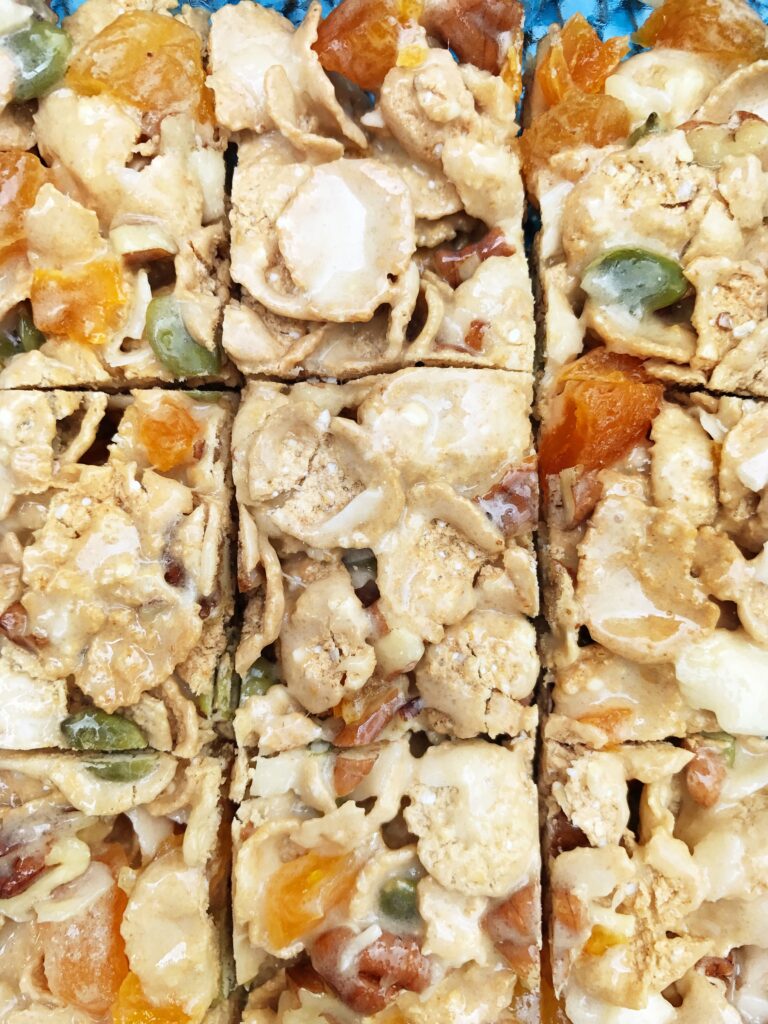 I've made these bars with all kinds of bran cereal, including using combinations of bran buds and oat bran flakes. This recipe is a great way to use up the last bit of cereal in a box and the last of any dried fruits on hand. Think of these bars as a 'clean out the closet' dessert option.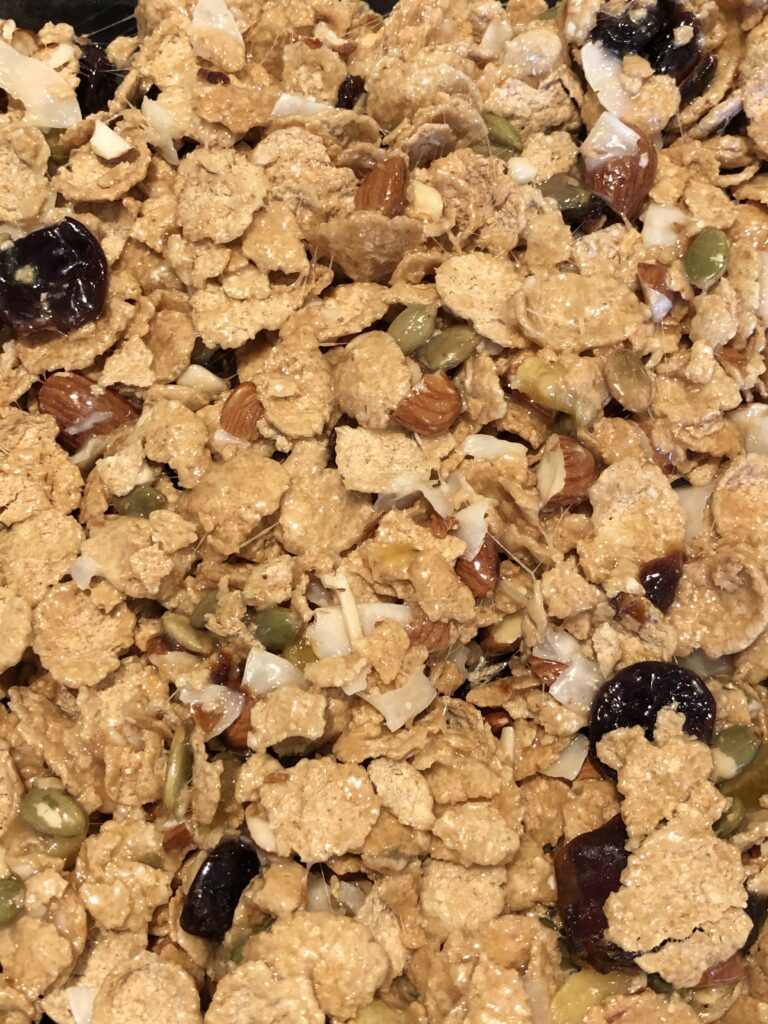 In terms of the dried fruit, I've made these bars with combinations of dried apricots, dates, sour cherries, and dried pineapples. Figs would also be delicious as would dried mangos. I've used package, small-flaked coconut when I didn't have large coconut flakes on hand.
This Oat Bran Cereal & Dried Fruit recipe is forgiving. Add vanilla, or don't. Eyeball the marshmallows if you are using miniature ones or jumbo ones. Adjust the cereal amounts accordingly.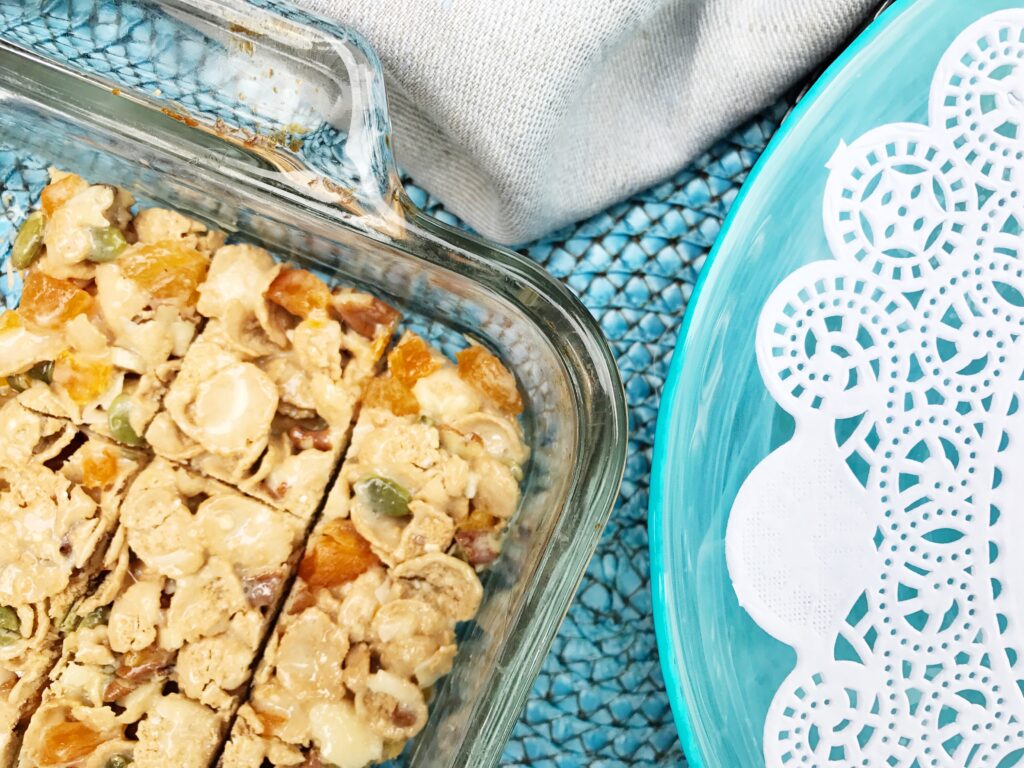 One trick I have is to use a piece of waxed paper or plastic wrap to smooth down the cereal bars. Don't use the spatula or spoon you used to mix the bars together — it's just too sticky!
I hope you enjoy these. I have gained weight from eating too many of these, as have some of my visiting guests! Let me know if you try them and what variations you make.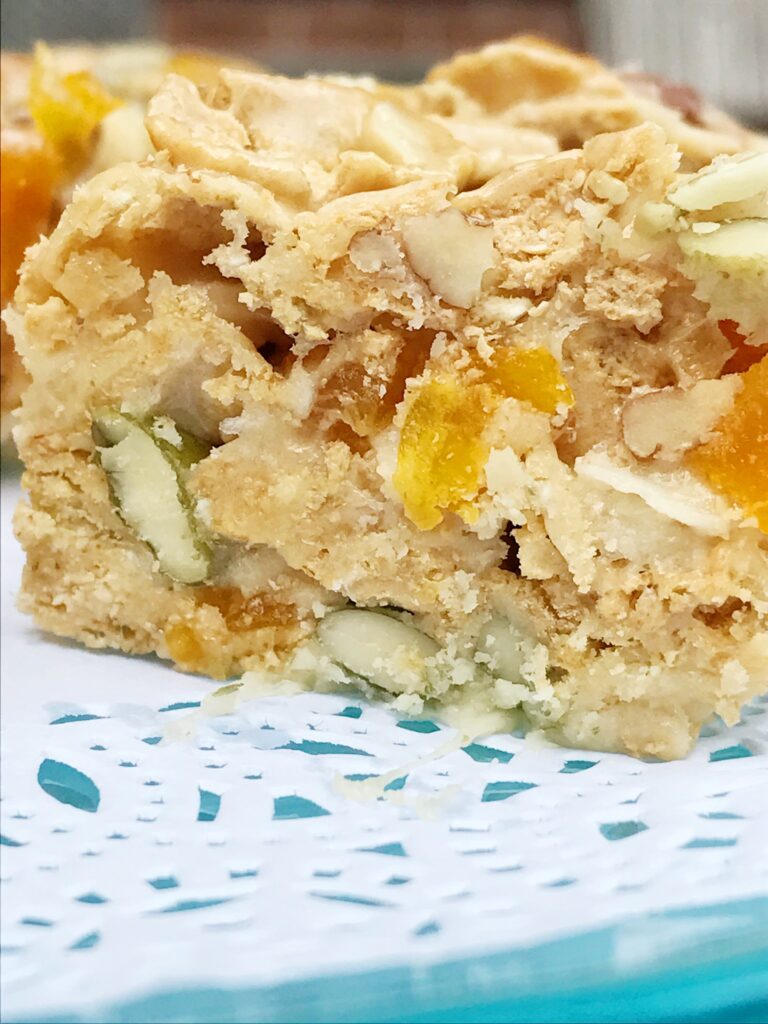 Oat Bran Cereal & Fruit Bars
Ingredients
1/4 c butter, margarine, or vegan butter
40 regular marshmallows (about 5 cups)
1/2 tsp vanilla
5 c Oat Bran Flakes
1 c coarsely chopped dried fruit (think apricots, dates, pineapples, cherries, figs, and mangos)
1/2 c coarsely chopped almonds
1/3 c pumpkin seeds/pepitas
1/2 c flaked coconut
Method
Melt the butter and marshmallows over low heat
Add vanilla to melted butter and marshmallows
Turn off the heat and add the cereal and mix-ins
Spread out and smooth in a greased 9 x 13 inch glass pan
Smooth down with a piece of wax paper
Cool and cut into bars
Store at room temperature in a covered container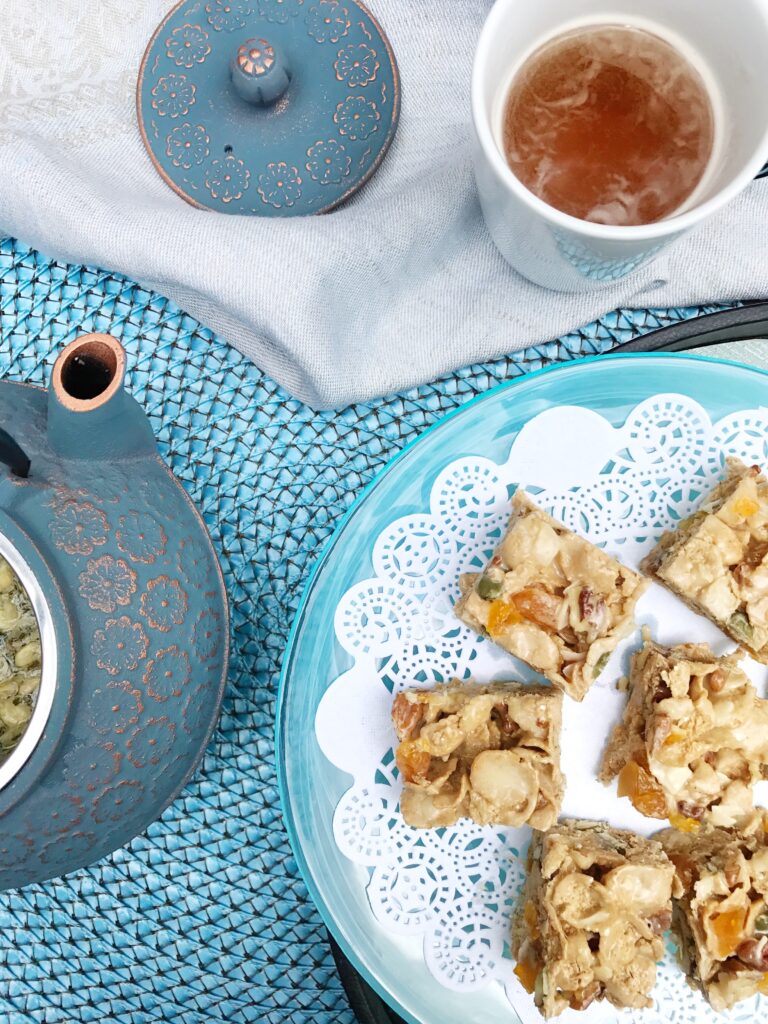 Variations
Use vegan butter as well as vegan marshmallows that don't use animal gelatin ingredients, e.g. Kosher marshmallows, to make a vegan version
Use gluten-free flakes for a GF option
Use shredded coconut if you don't have large flakes
Enjoy!

Email This Post