Sharing My Mom's Delicious Shortbread Cookies!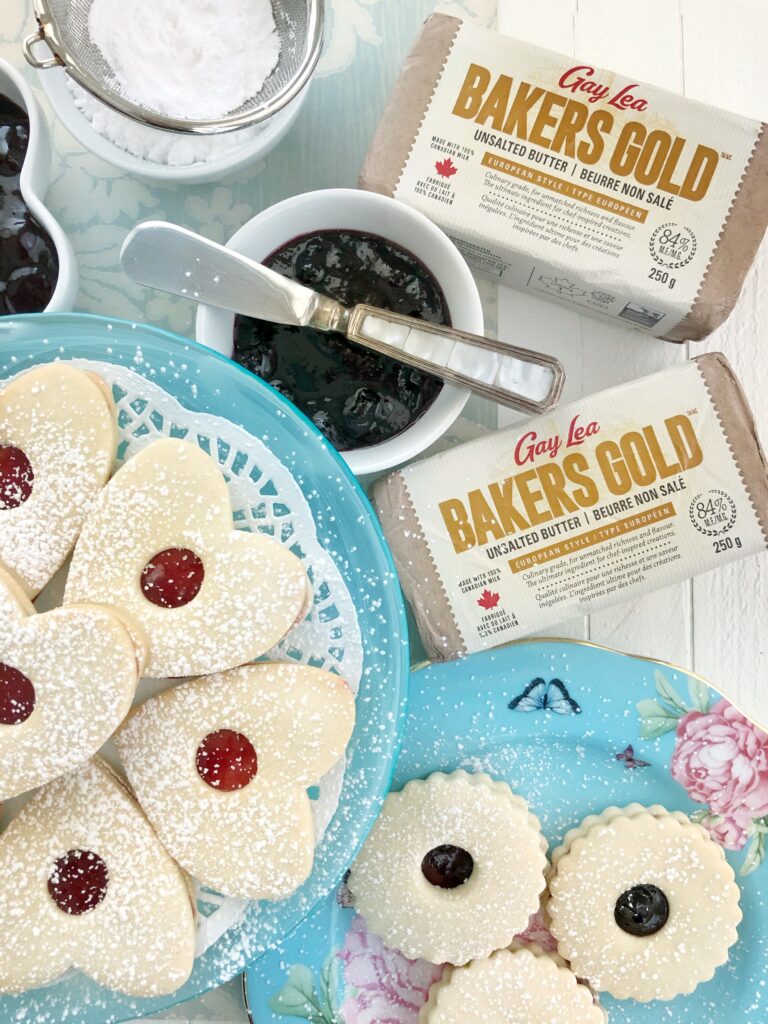 My mom and her sisters are famous for their shortbread cookies. My grandmother shared this recipe with her daughters, and each one of them has her own way of baking them. One of my aunts adds cocoa powder and uses chocolate icing instead of jam, but I digress. I can tell you that these shortbread cookies are delicious and very easy to make!
I love to bake and started making these for my husband's family when I first met them. They love these cookies and have been known to hide them from each other. My husband gets these for our anniversary or New Year's every year.
Shortbread's main ingredient is butter, so using the best butter you can find is important. I used Gay Lea's Baker's Gold, part of their new line of specialty butters. It's 84% milk fat, which means less moisture and air in the butter, resulting in flakier and more crispy pastries. Fyi, most butters in North America are only 80% milk fat and most butters in Europe are 82% milk fat.
When I baked these cookies, the house smelled so yummy: you could really smell the butter. The difference I noticed right away was how much crispier these cookies turned out. They held their own when jam was added.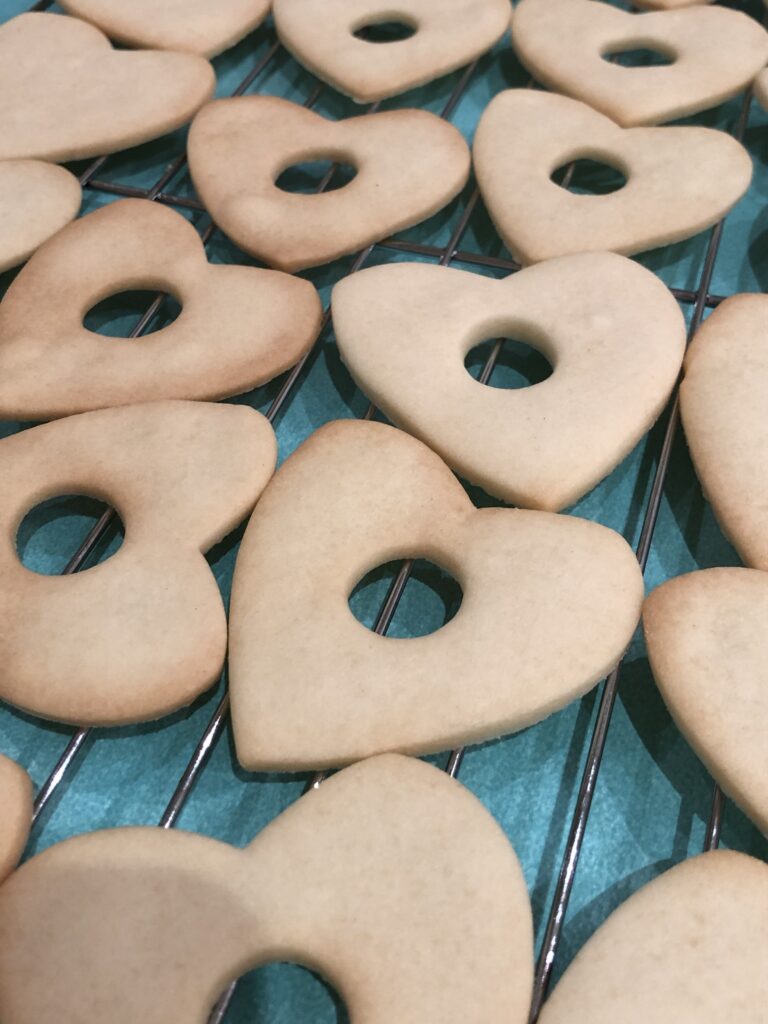 Here's my mom's recipe:
Mom's Sable Shortbread Cookies
Ingredients
1 package Gay Lea Baker's Gold (250g)
1 large egg
1 cup icing sugar
1 tsp vanilla
2 1/2 to 2 3/4 c all purpose flour
Method:
Preheat oven to 325 degrees F
Mix together all ingredients except sugar, until creamy and blended, about one minute
Add 2 1/2 cups flour and check the dough. If it's firm enough for you to handle, then move on to the next step. If it's too wet and needs more flour, add the flour one tablespoon at a time until you get a dough you are comfortable rolling out
Place the dough on floured wax paper. Lightly dust the top of the dough with more flour and add another piece of wax paper on top. Roll out the dough to 1/4 inch thick
Cut into shapes, making sure you cut equal amounts of tops and bottoms.
Be creative and use fun shapes. You want the 'top' cookies to have a cut-out in the middle for the jam to show through
Place the cookies on parchment lined baking sheets
Bake for 5 minutes, flip the pans from top to bottom, and rotate the pans 180 degrees, and bake for another 4 minutes
Remove cookies when the edges start to turn golden. Watch them, you don't want the cookies to burn
Place on a wire rack to cool
Stuff with your favorite jam
Dust with icing sugar
I have received compensation for this post, but all opinions, as always, are my own.
Enjoy!

Email This Post