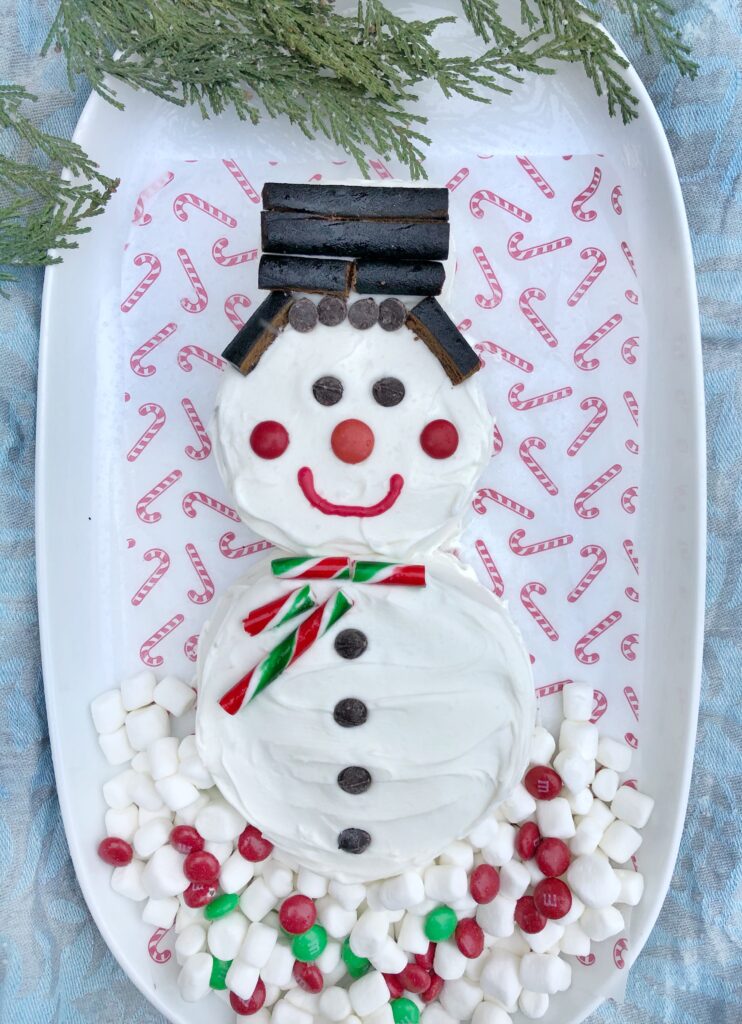 Let's face it, we can all use a quick, fun, and festive Christmas cake in our repertoire, and this cut-up snowman cake is the perfect one!
Do you remember cut-up cakes from your childhood? You know, before people started making amazing two and three-tiered cakes that are works of art? I may be dating myself, but I loved those old school cakes at birthday parties!
As far as cut-up cakes go, there is nothing cuter or easier than making this snowman cake. Mine is 5 by 11 inches, but you could definitely make it bigger by using two, larger, round-shaped pans. And, to make this simple, use a boxed chocolate cake and store-bought icing if you don't have time to make a from-scratch chocolate cake.
When I make my Chocolate Orange Cake, I use two 8-inch round pans and have enough batter to make a rectangular loaf cake. The loaf cake is perfect because you can snack on it right away if you're saving the bigger cake for a party. Or, you can use the loaf cake to make a snowman cake!
Here's how to make a snowman cake:
Bake a chocolate cake of your choice. If using a 9 by 5-inch loaf pan, use two large round cookie cutters to cut out two circles, one slightly smaller than the other. If using larger round-shaped pans, use ones whose sizes vary slightly so you can get a nicely proportioned snowman
Ice the two circles. If you need to, use a crumb coat. I had to do that for this cake because the cake pieces were crumbly from using the cookie cutter.
For the hat, use 3 mini Kit Kat bars. Cover with pieces of black licorice, and add another line of chocolate chips to make the brim of the top hat
Use more chocolate chips for the eyes and buttons
For the nose and cheeks, use Smarties and M&Ms, respectively
Use tube icing to pipe on a mouth, or use small colored mini candies
Break up a candy cane for the scarf
Place on a tray or dish and add mini-marshmallows for snow and other festive candies for extra snacking
Making this snowman cake is so much fun with kids, too. Enjoy decorating and eating this little guy!!
BTW, this snowman cut-up cake is not just for Christmas, he's a great winter cake.
Merry Christmas and Happy Holidays!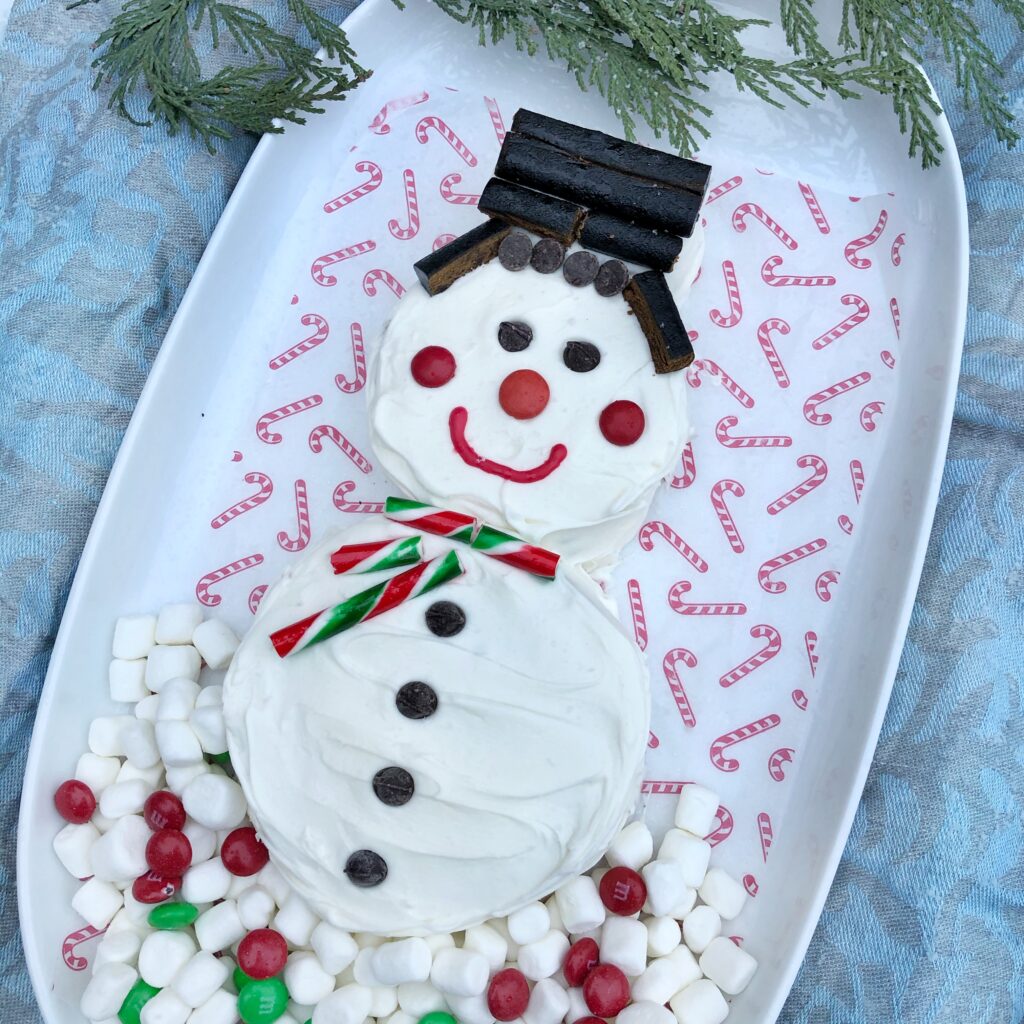 Email This Post