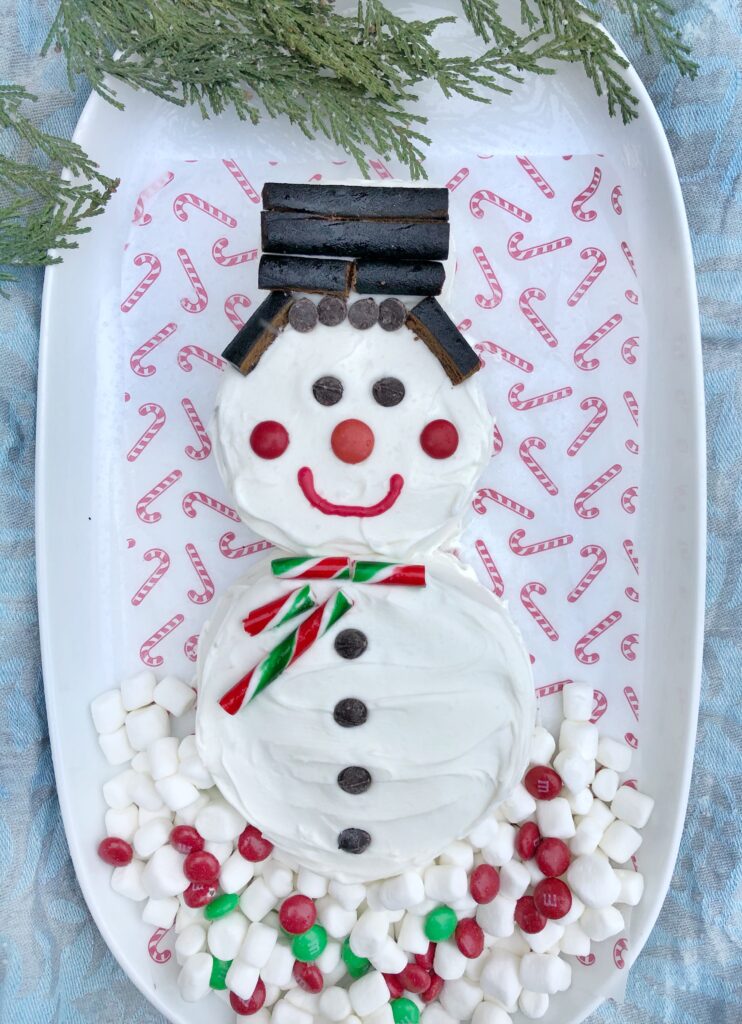 Let's face it, we can all use a quick, fun, and festive Christmas cake in our repertoire, and this cut-up snowman cake is the perfect one!
Do you remember cut-up cakes from your childhood? You know, before people started making amazing two and three-tiered cakes that are works of art? I may be dating myself, but I loved those old school cakes at birthday parties!
As far as cut-up cakes go, there is nothing cuter or easier than making this snowman cake. Mine is 5 by 11 inches, but you could definitely make it bigger by using two, larger, round-shaped pans. And, to make this simple, use a boxed chocolate cake and store-bought icing if you don't have time to make a from-scratch chocolate cake.
When I make my Chocolate Orange Cake, I use two 8-inch round pans and have enough batter to make a rectangular loaf cake. The loaf cake is perfect because you can snack on it right away if you're saving the bigger cake for a party. Or, you can use the loaf cake to make a snowman cake!
Here's how to make a snowman cake: Continue reading →