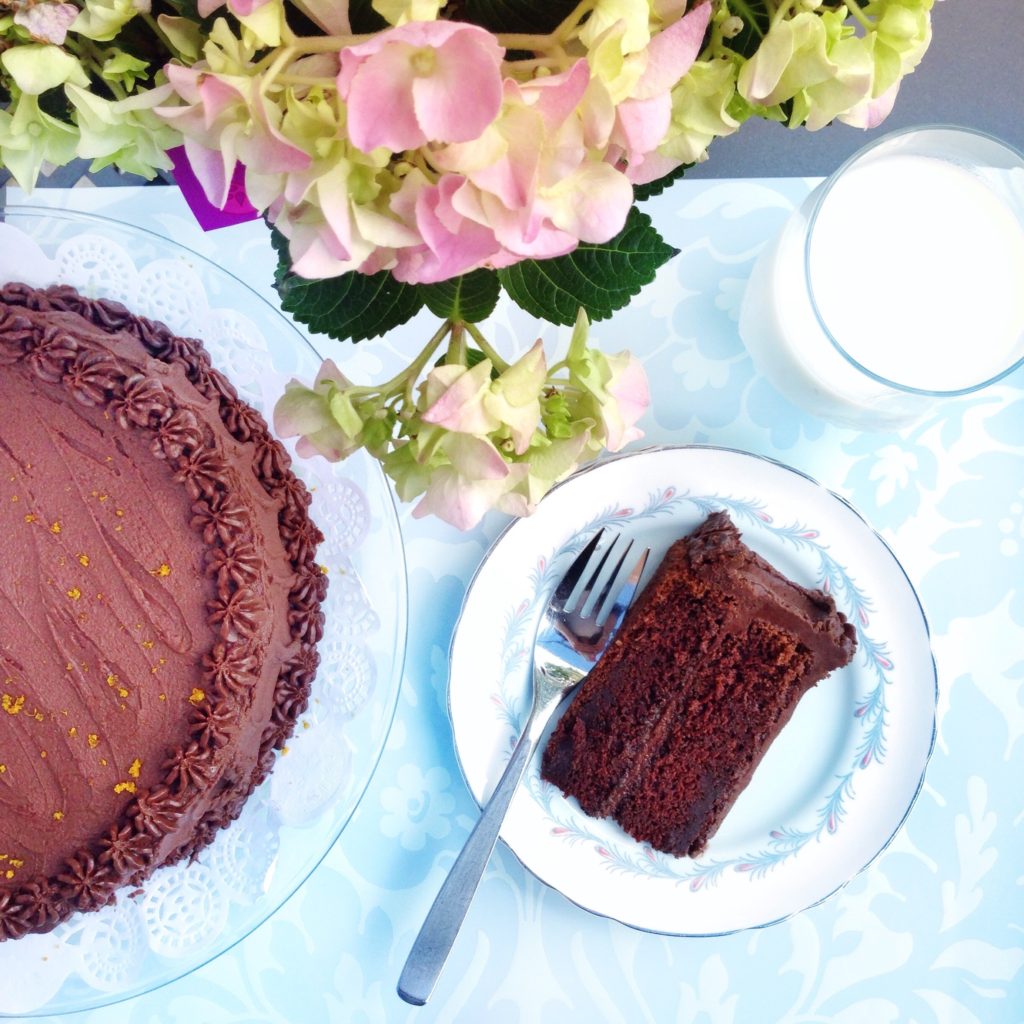 Almost everybody loves a good chocolate cake, but last week, I made a simple addition to my usual recipe to make an amazing chocolate orange cake. For some reason, I can't follow a recipe without making a small change, adding a twist, or substituting an ingredient. It's more fun that way, and I get to experiment in the otherwise strict domain of baking!
The following recipe is based on my go-to chocolate cake recipe, the 'Hershey's Perfectly Chocolate Chocolate Cake'. I love that name. I've made it for guests and they love it, too. It's very chocolate-y and it uses cocoa powder in both the cake and icing. (By the way, to make the basic chocolate cake that Hershey's is famous for, just omit the orange zest in both the cake and frosting.)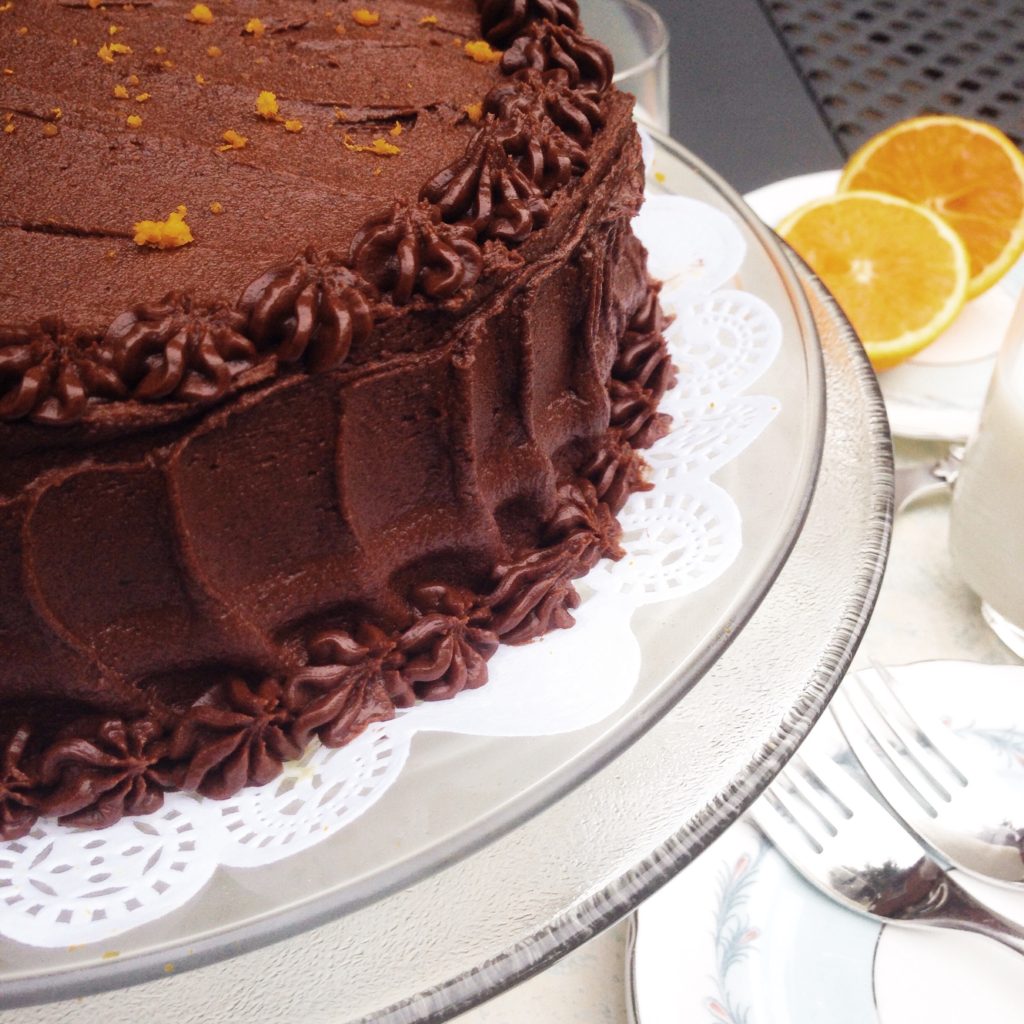 For some reason, I've been putting citrus zest in everything I make these days, so why not into a chocolate orange cake? I zested one orange into the batter and half an orange into the icing. That's it. The taste of orange was incredible, making the cake seem like it was a specialty cake made by a pastry chef, served in a restaurant as the feature dessert! It tastes like Grand Marnier liqueur or Terry's Chocolate Orange chocolates. I'm not one to boast about my baking abilities because I just follow (and change) recipes I find. Instead, I let my husband and kids tell me what they think, via unsolicited compliments! And, they loved this chocolate orange cake.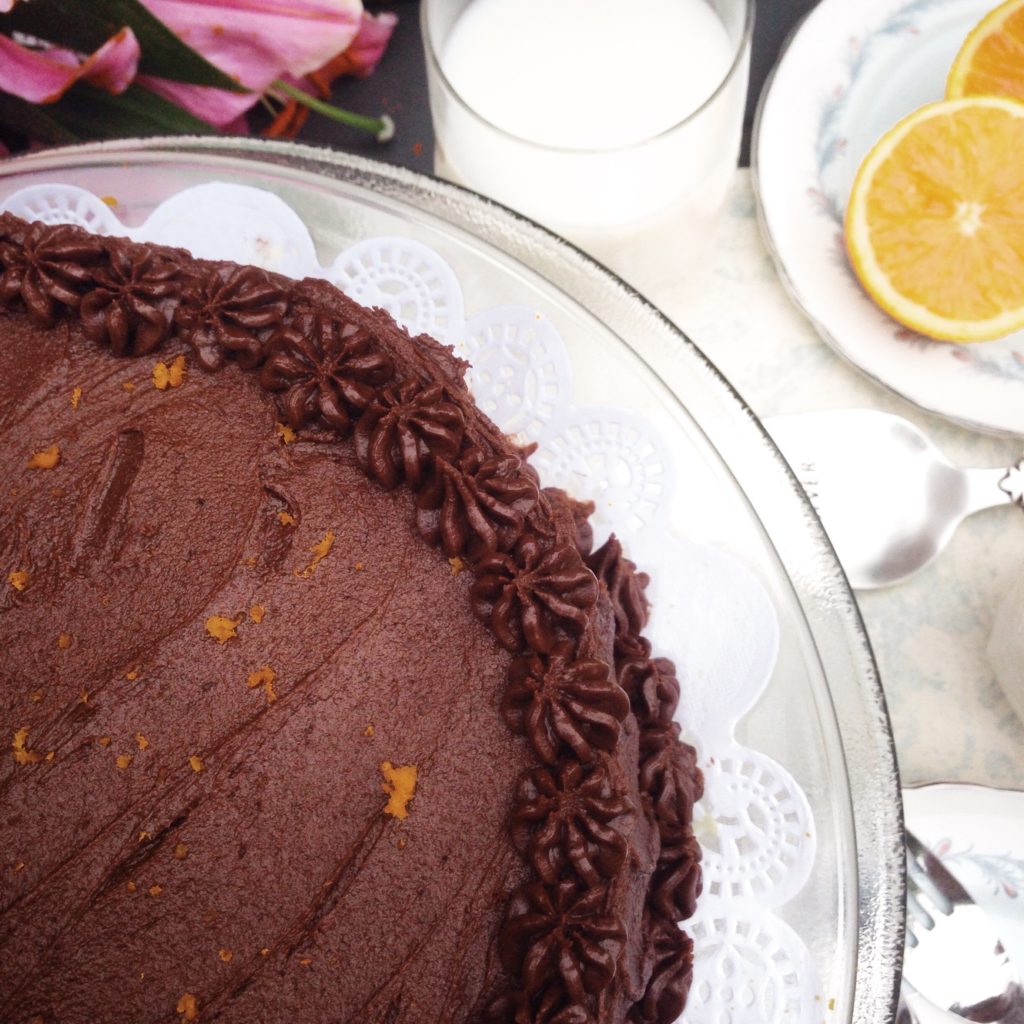 Chocolate Orange Cake
Ingredients
2 cups sugar
1 3/4 cups flour
3/4 cup cocoa
1 1/2 tsps baking powder
1 1/2 tsps baking soda
1 tsp salt
2 eggs
1 cup milk
1/2 cup vegetable oil (or 6 T oil, 2 T yogurt)
2 tsps vanilla
Zest of one orange
1 cup boiling water
Method
Mix dry ingredients together. Add wet ingredients, except for water. Mix for 2 minutes. Add water and stir into batter. Batter will be very thin, so be careful if you incorporate the water with the mixer – it will splatter.
Bake in 2 greased and floured 9 inch pans, at 350, for 35-40 minutes. Cool in pan for 10 minutes, then remove and cool completely on wire rack.
Chocolate Orange Frosting
Ingredients
1/2 cup unsalted butter
2/3 cup cocoa
3 cups icing sugar
1/3 cup milk
1 tsp vanilla extract
Zest of half an orange
Method
Melt butter in saucepan and stir in cocoa. Remove from heat and add in icing sugar and milk, alternately. Add vanilla. Adjust milk and sugar to get the right consistency. Stir in orange zest.
Assemble and ice cooled cake. Sprinkle with more orange zest. And, there you have a chocolate orange cake, made with zest and not orange flavoring.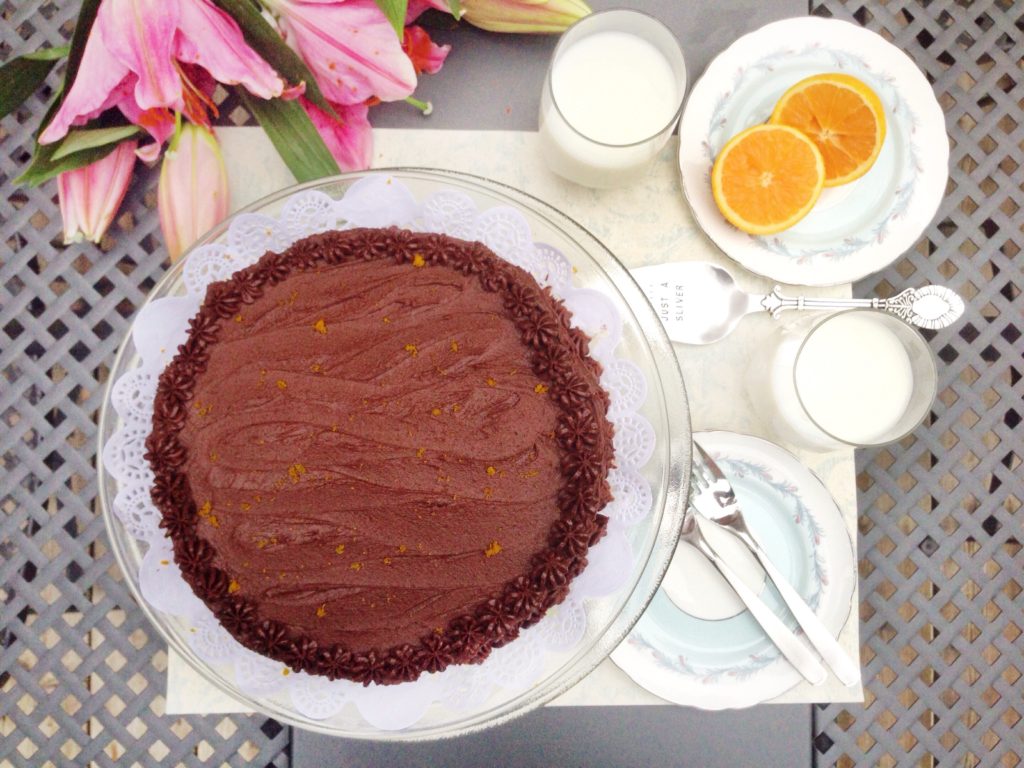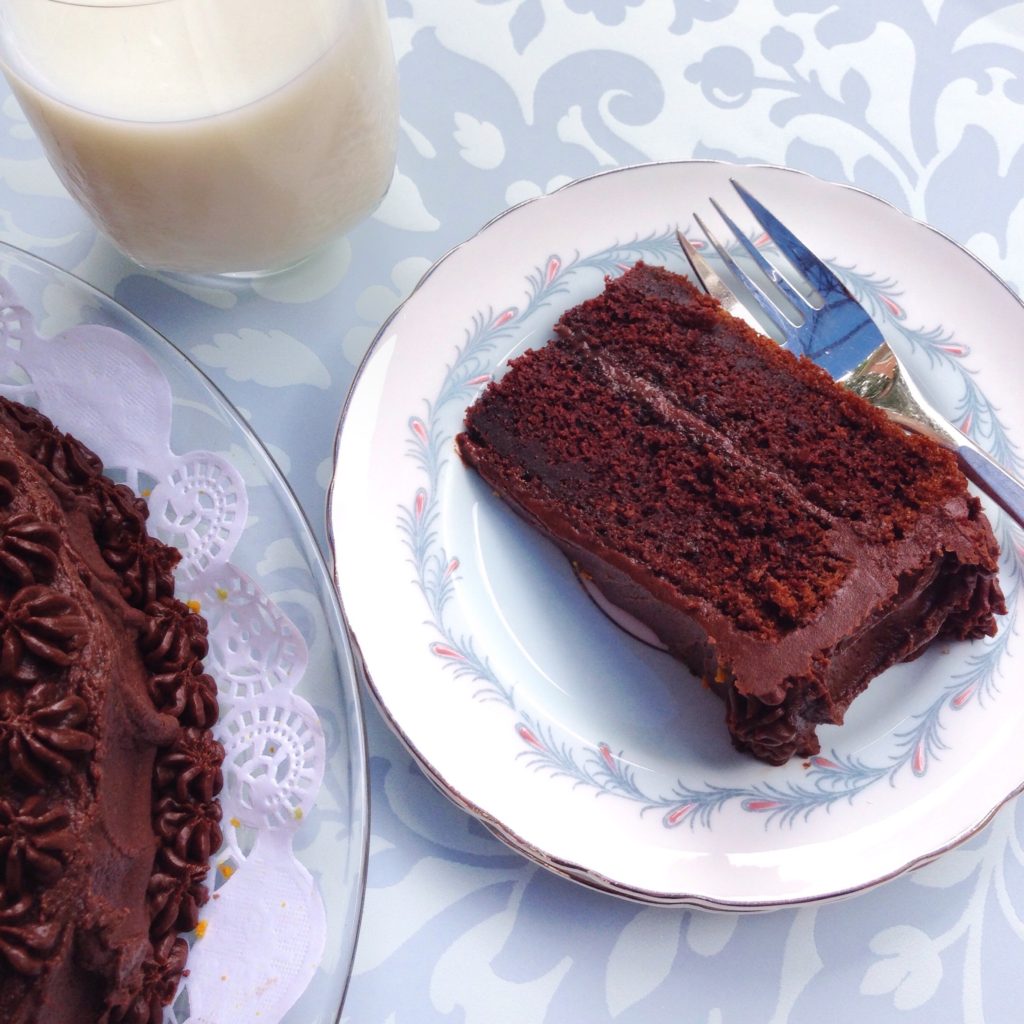 (Recipe adapted from Hershey's)
What additions, twists, or changes do you make when you're baking? I'd love to hear what works for you!

Email This Post