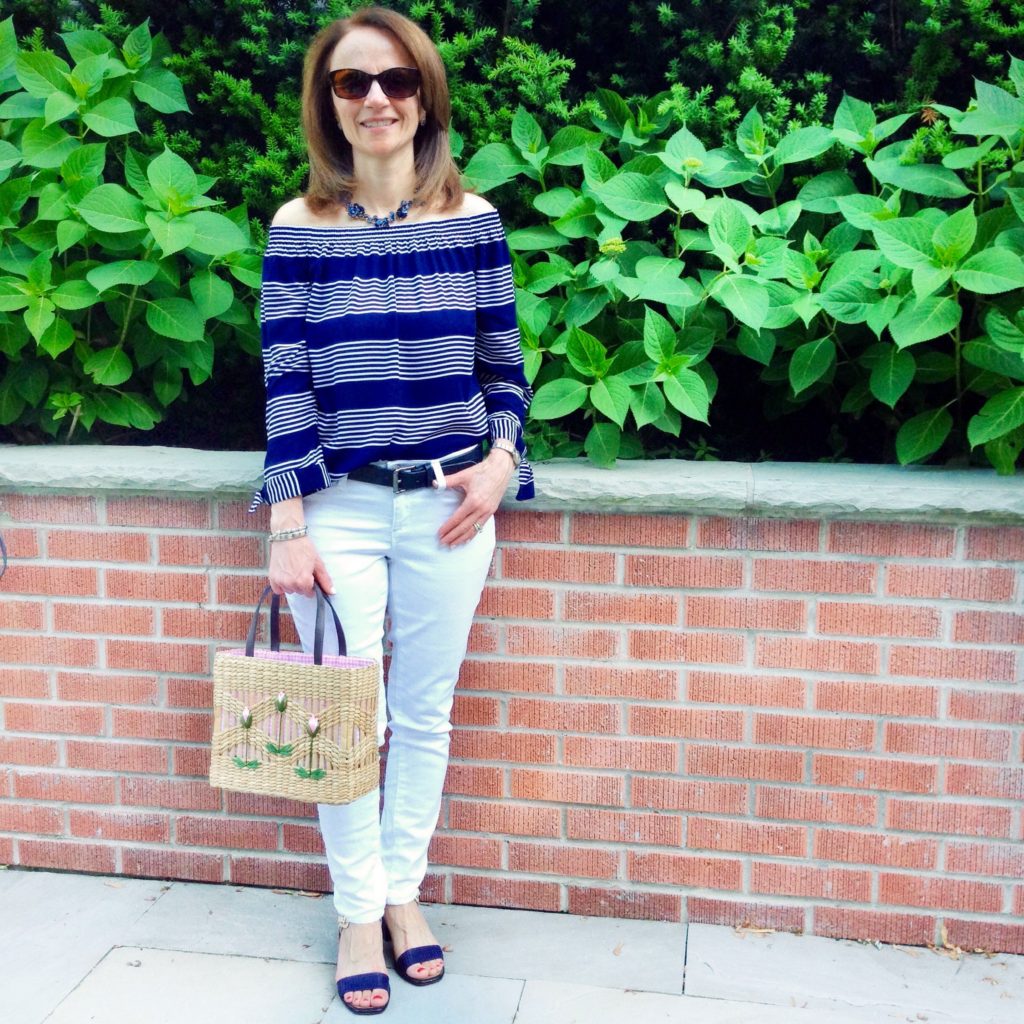 The 'Off The Shoulder', or OTS, trend has been around for some time now and it's nearly impossible to go into any store without seeing some variation on this theme! Simply put, an OTS top exposes your shoulders. I love this trend.
There are also 'cold shoulder' tops where just the top of your shoulder is exposed in an otherwise regular style top. I think that's an even sexier look than the straight across OTS look because it's just an 'exposure' of the shoulders and not the whole décolleté!
There are also 'OTS' tops that expose one shoulder, keeping the other arm totally covered or somewhat covered with a long or cap or short sleeve.
And, there are lots of other design styles around the basic OTS, like ruffled shoulder lines, spaghetti strap additions, bows, and material density (from rayon, to cotton poplin, to wool)! The trend includes tops as well as dresses.
If you follow me on Instagram, you'll see me in a few different Off The Shoulder styles, including the one shown in this post. Here I'm wearing a rayon, navy and white, long-sleeved-with-bows-at-the-cuffs OTS top. I liked this one because of the flowy fabric and the bow detail on the sleeve. I also liked that it was navy, because I already have a white and light blue striped one that I had purchased in the fall. I like how it stands out against white jeans.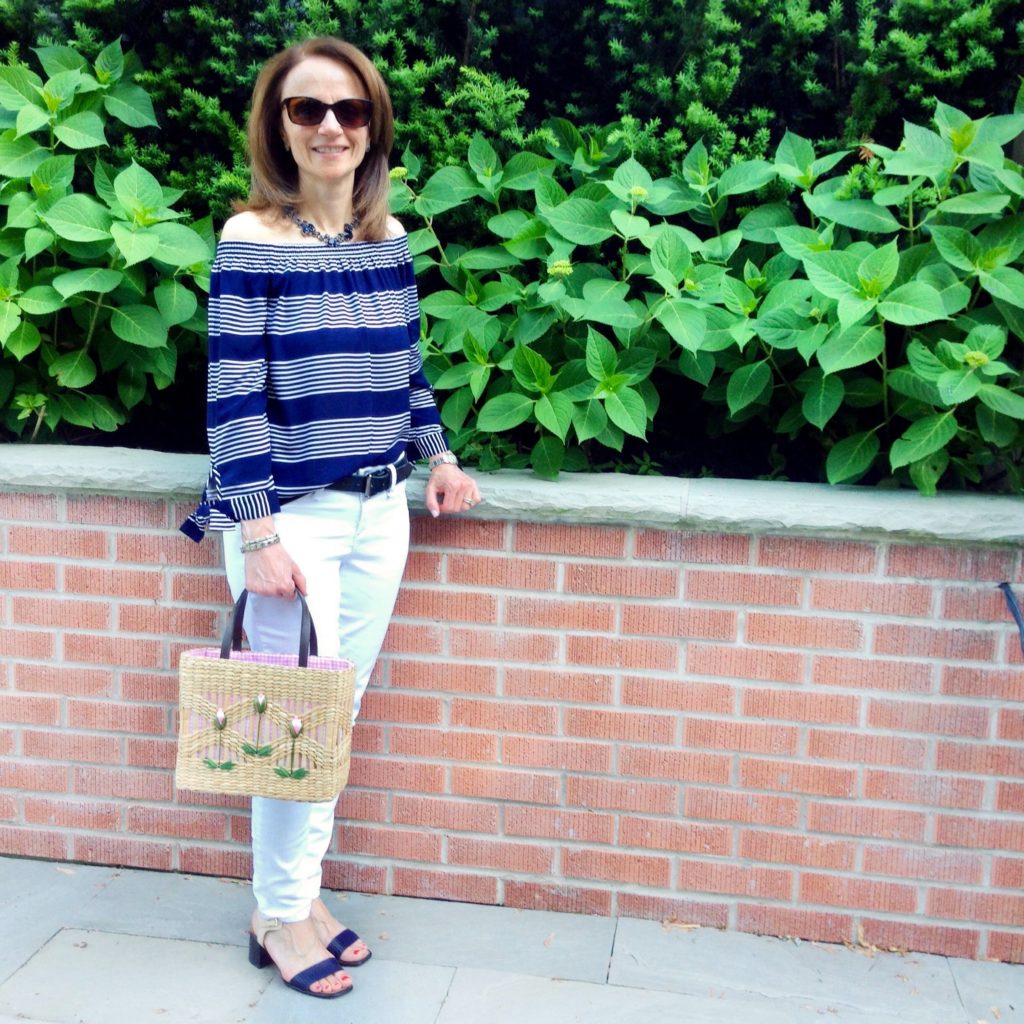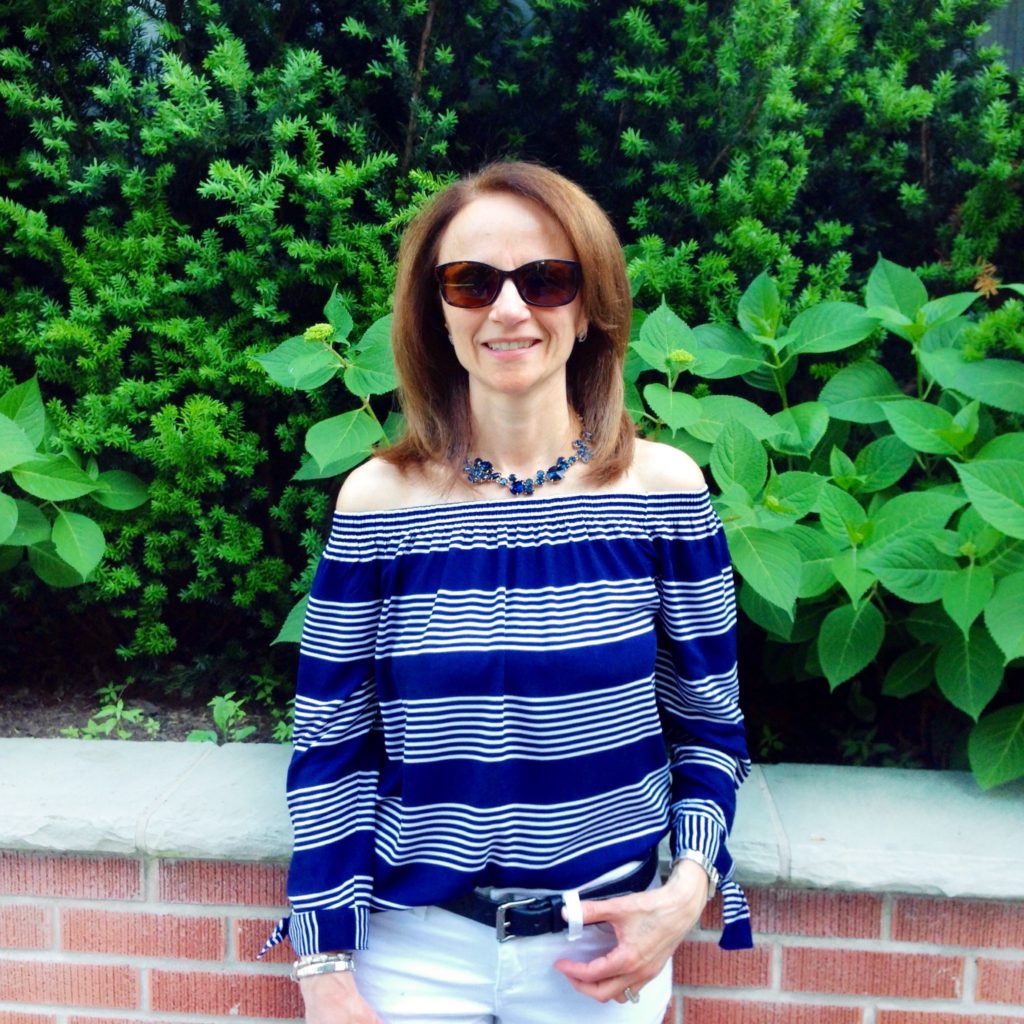 There are two main challenges of wearing OTS tops. One is finding the right undergarment, or strapless bra. There are many options and you'll have to find the right one for you. Some people prefer underwire ones, but I'm more comfortable with a tube-top type strapless because I find it shows fewer seam lines and gives me more support. The second challenge is that the tops can ride up the arm. You have to simply give them a tug or 'set' them a bit lower on your arms.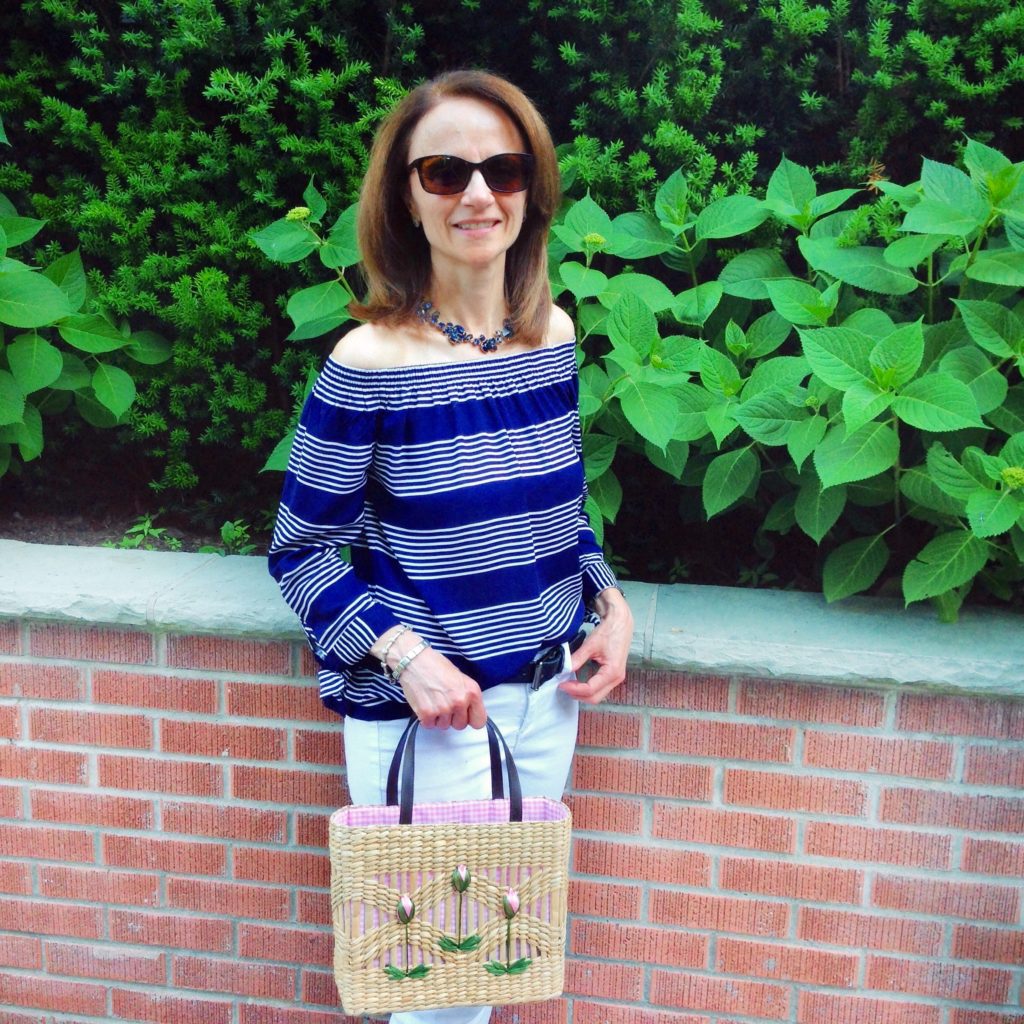 I've linked a few options for you to consider as well:
Have fun with this trend and let me know how you like to wear your OTS top or dress!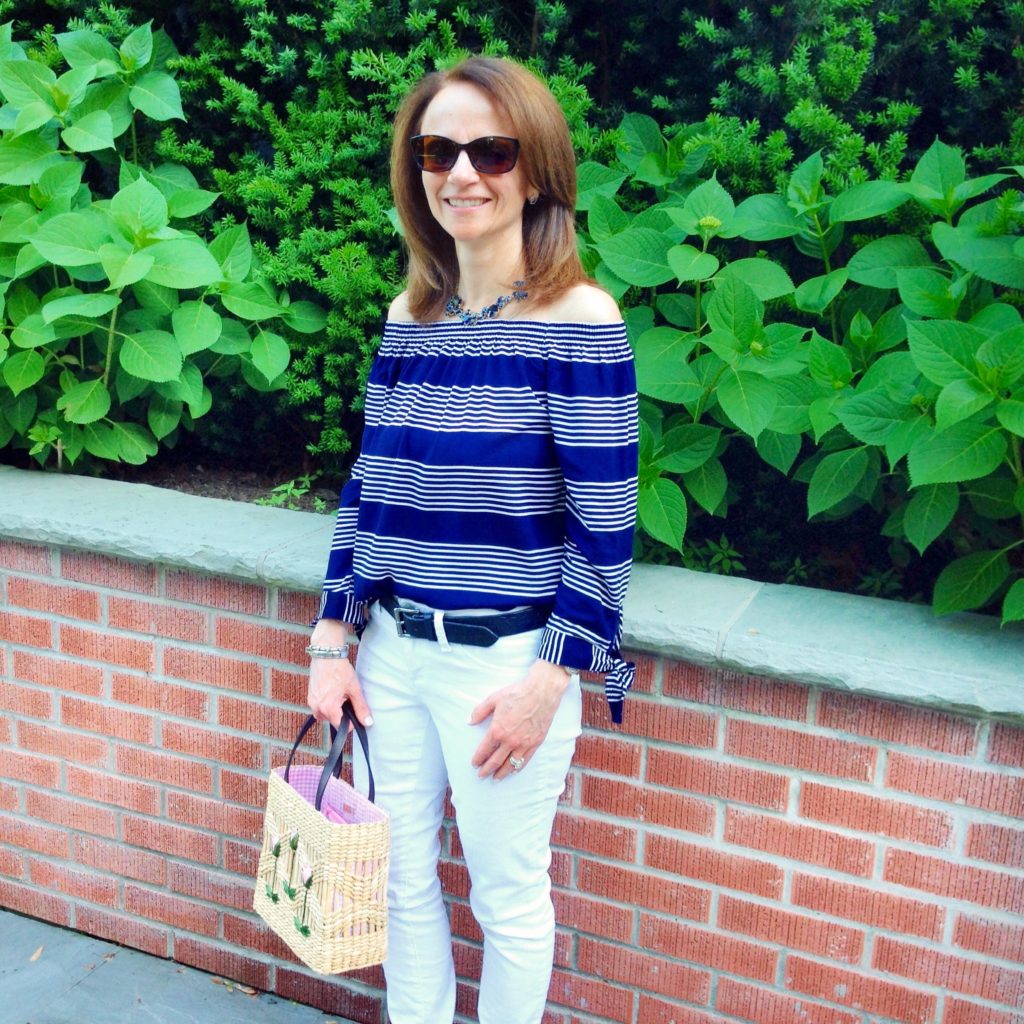 (Top: Reitmans; Jeans: Jessica Simpson Collection at Hudson's Bay; Straw Purse : Talbots – similar; Photos by Lauren R.)

Email This Post