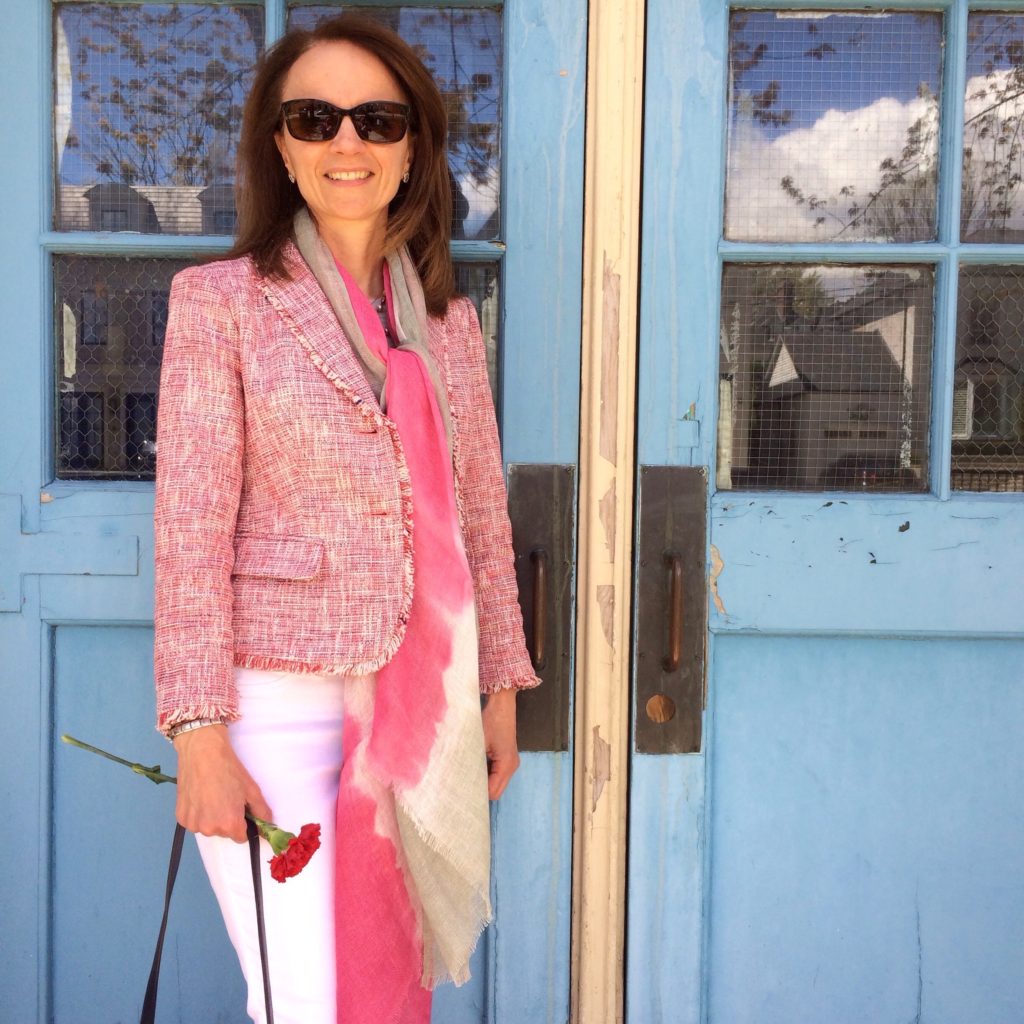 In my last post on scarves, I showed how a contrasting scarf adds interest to an outfit. Well, a monochromatic scarf can also enhance an outfit!
The scarves here are by the Canadian-based Kala Scarves. The Spring/Summer 2017 collection includes a wide range of fabrics, from lightweight wool/silk, modal/silk, to linen. There are many colors and designs, some abstract and some with summer themes like boats. In the warm weather, I love wearing linen for its lightweight texture.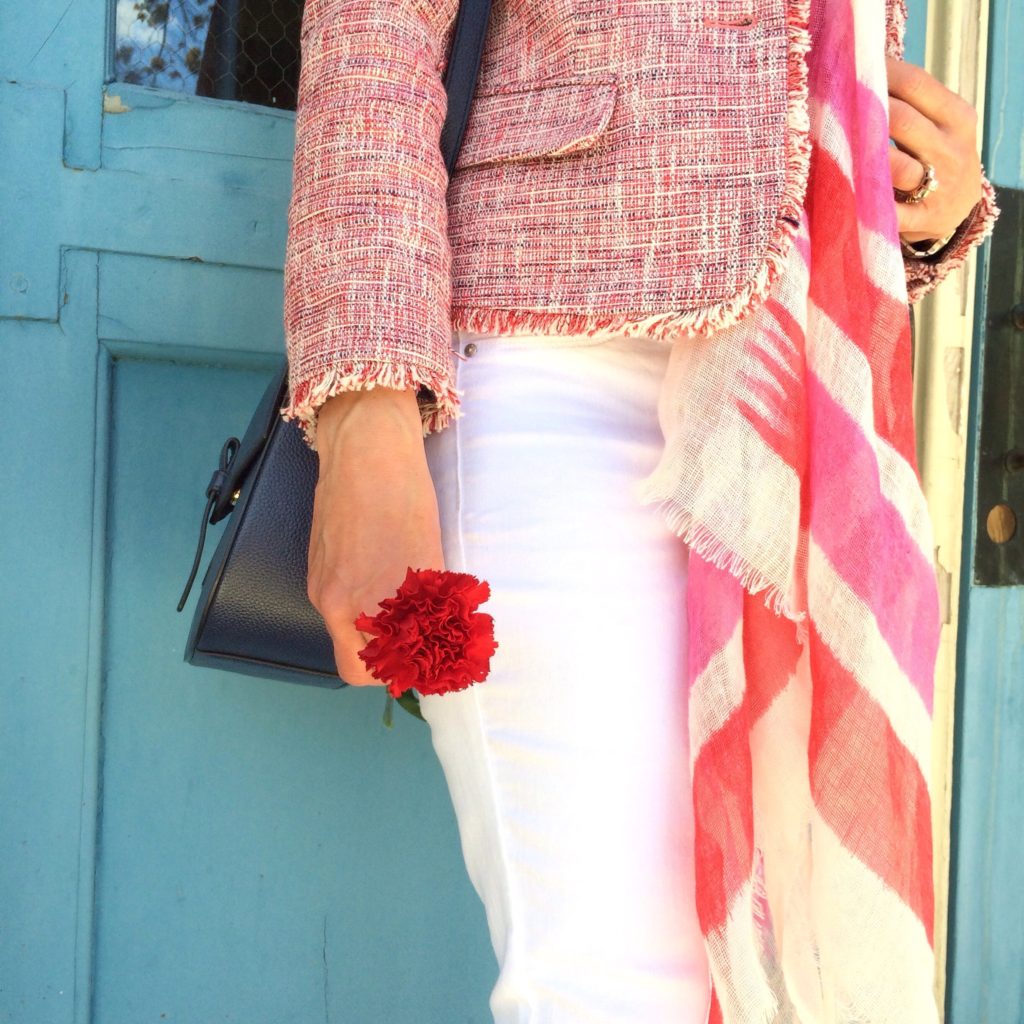 In these photos, I'm wearing two different rectangular linen scarves with the same jacket. Because the scarves are handpainted, each one is unique and a piece of wearable art. No two scarves are exactly the same! I love the pink/red patches of color on the neutral cream and beige backgrounds. The tweed jacket has pink and red threads in it and I think the linen scarves dress up the jacket even more. On its own, the jacket is smart casual and can make any jean outfit look put together. By adding the linen scarf in the same tones, there's that extra layer of color and richness. Plus, if you tend to run on the cold side like I do, you can use the scarf as a wrap in the air-conditioned indoors!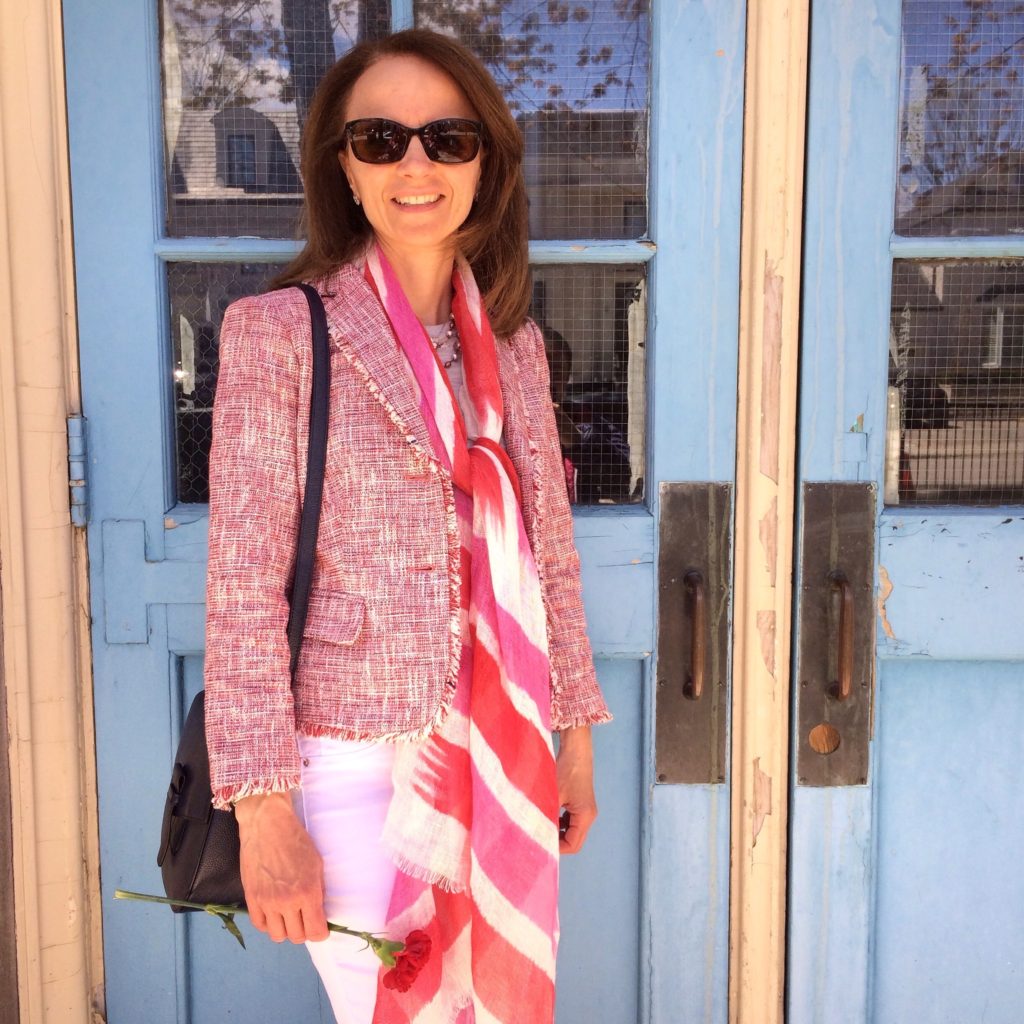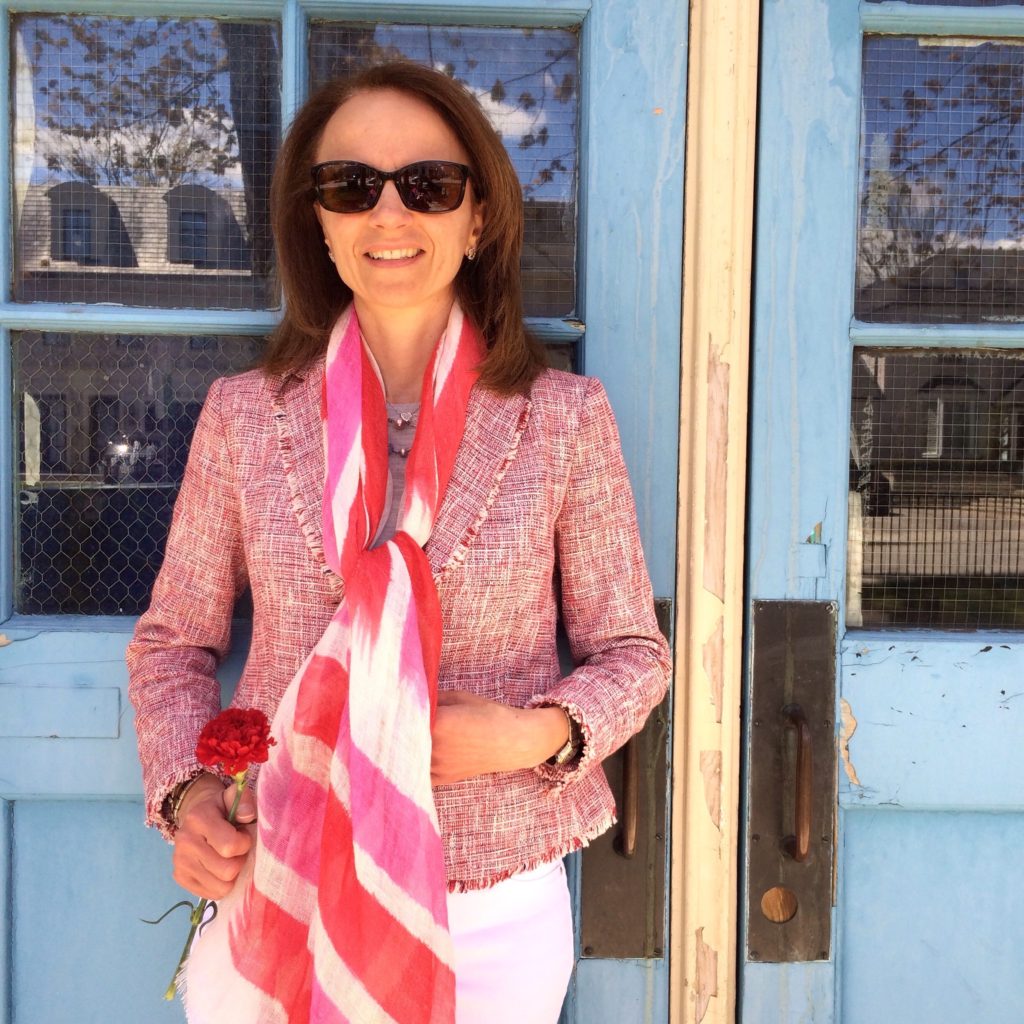 Look for Kala Scarves in high end boutiques in Toronto and across Canada. They're also available through online retailers in the US and Canada.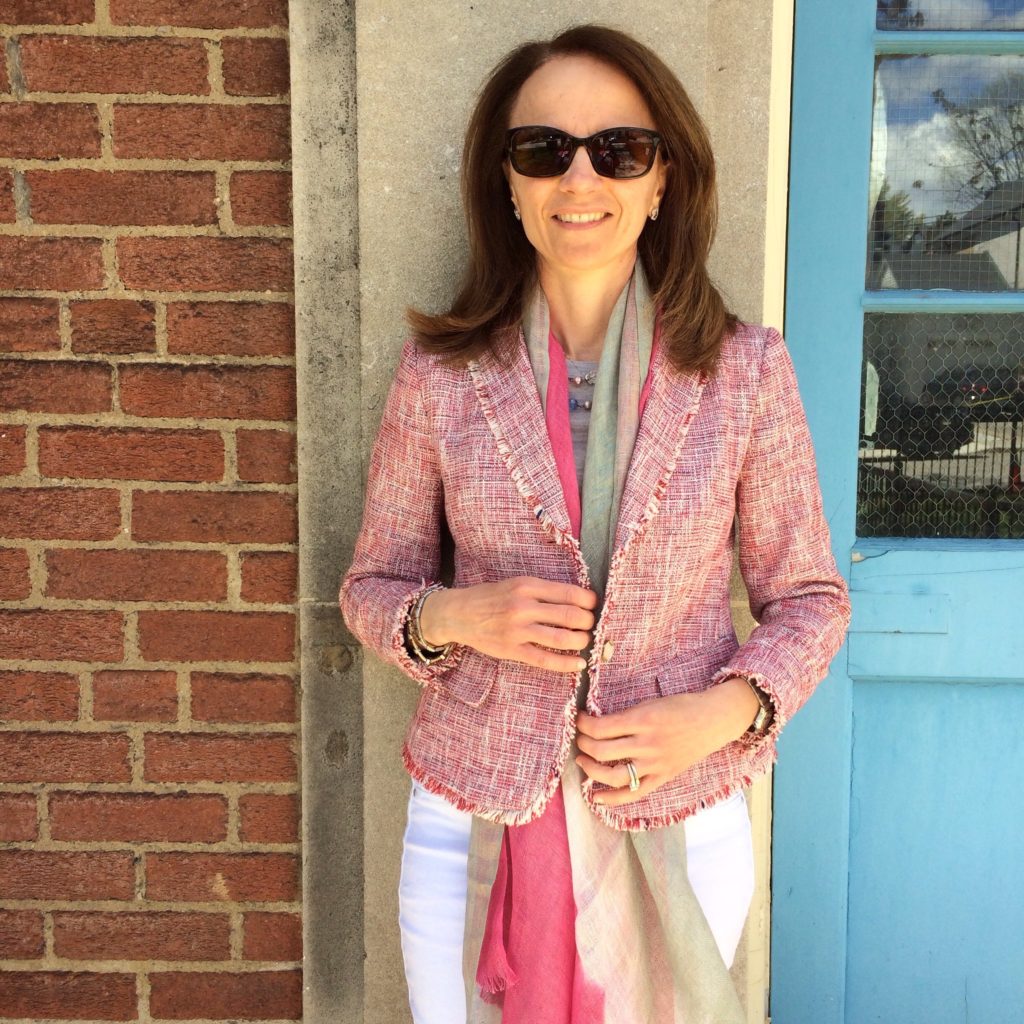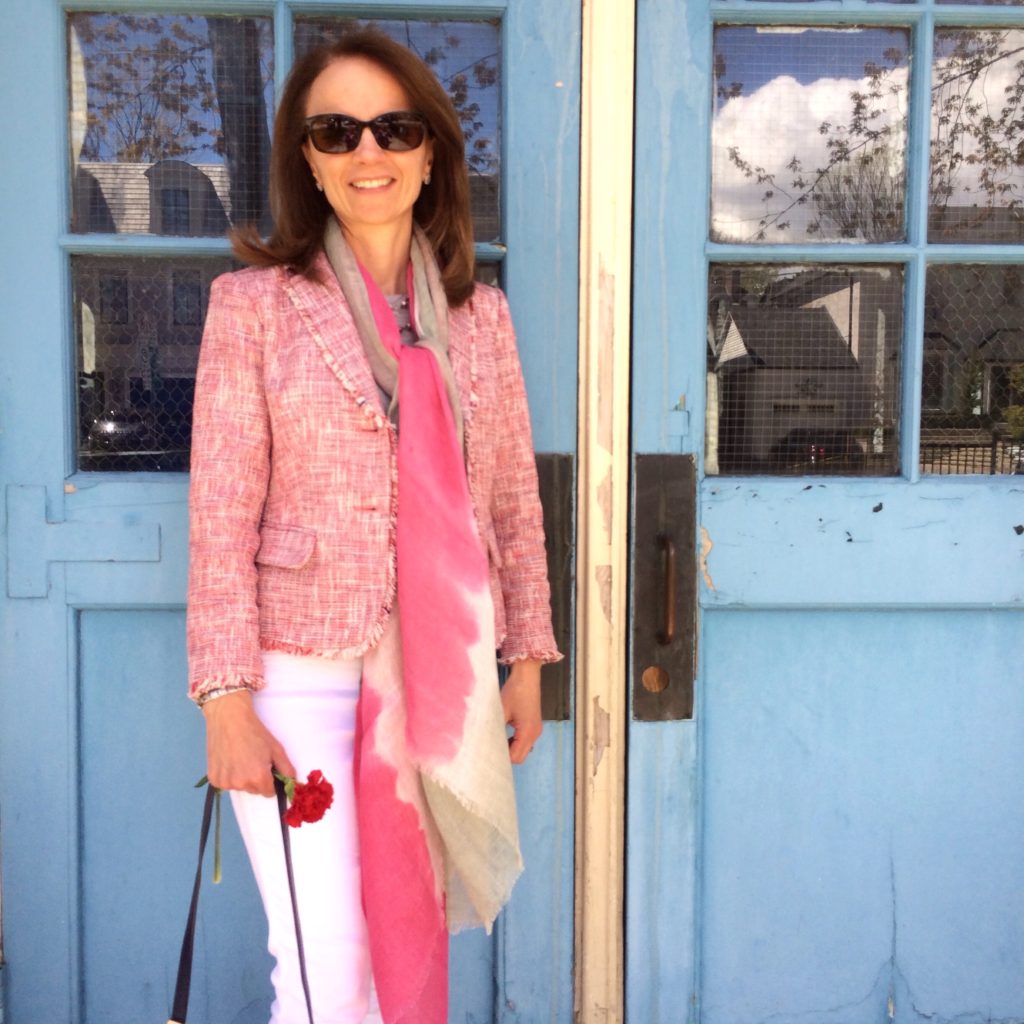 Just wanted to add a fun photo taken at TIFF, the Toronto International Film Festival. Below, the lady in the center is wearing a Kala scarf in black wool and is using it to add interest to her dark outfit – another example of elegant, monochromatic dressing!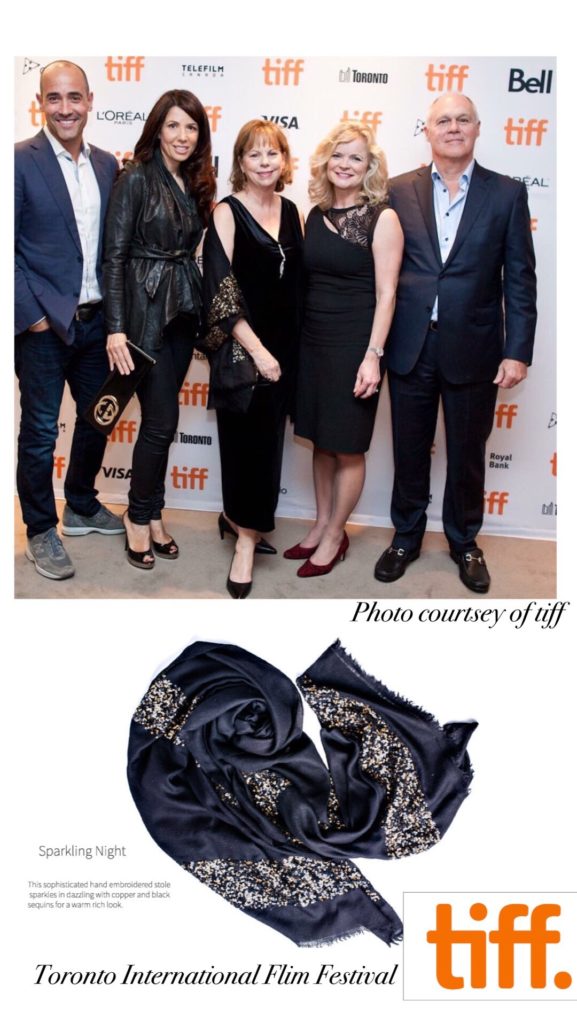 This post was created in partnership with Kala Scarves. All opinions are my own.
So, do you wear a lot of linen scarves in the summer? And, do you end up using them as wraps sometimes?
(Photo by Lauren R; Scarves ℅ Kala Scarves; Tweed jacket by Banana Republic; White pants by Gap)

Email This Post