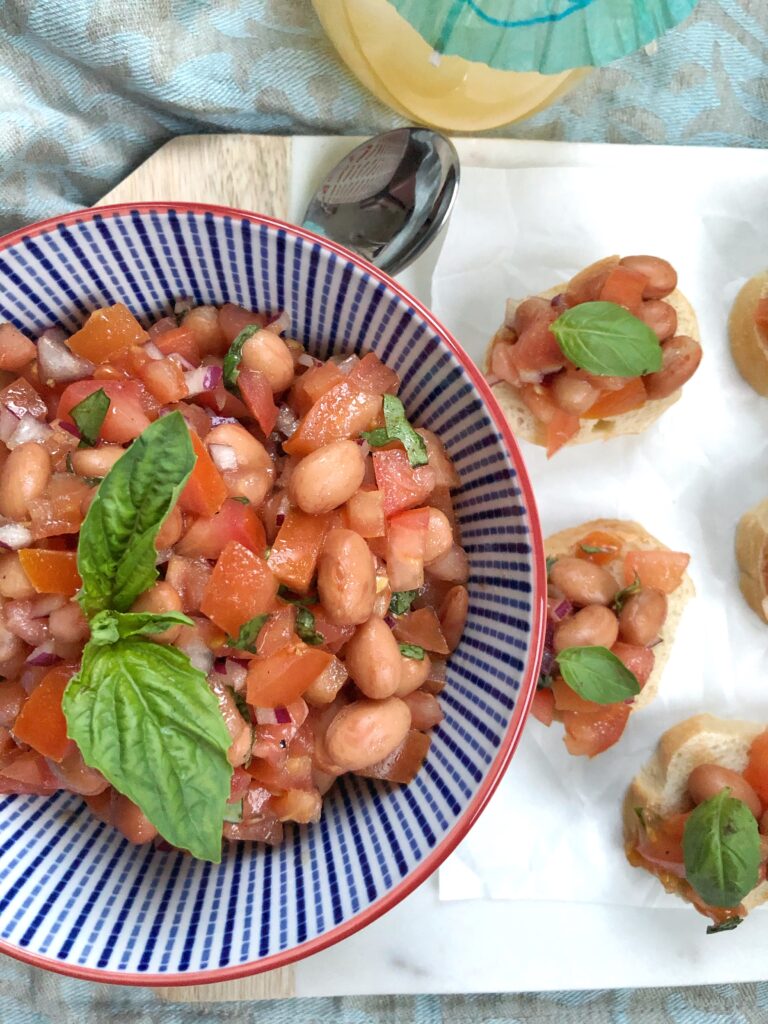 Bruschetta technically refers to grilled bread that is brushed with olive oil, garlic, and salt…but, in North America, we refer to it as the combination of the bread topped with fresh chopped tomatoes and basil! It's an appetizer that tastes best with in-season tomatoes and fresh basil.
Recently, I decided to add some beans to the chopped tomato mixture, because I wanted to add protein, and it was delicious. As part of a blogger collaboration on recipes featuring beans, I'm sharing my Bruschetta with Tomatoes & Beans. It's TOOTally simple and fresh! And, our theme is #ispilledthebeans. Starting January 26th, you can look for that hashtag and my post on Instagram, where you'll be able to see the other fun recipes my blogger friends are sharing. Follow this link to the 10 easy & delicious bean recipes.
Bruschetta With Tomatoes & Beans
Ingredients:
3-4 Medium tomatoes, finely chopped
1/4 c chopped red onions
1/4 c chopped fresh basil leaves
1 c romano beans or any bean of choice
1/2 T balsamic vinegar
1 T olive oil
1/2 tsp kosher or himalayan salt
1/4 tsp black pepper
Baguette bread
Method:
Combine all ingredients into a medium-sized bowl
Mix gently
Adjust salt and pepper
Toast or grill the baguette bread, brushing with oil and sprinkling with garlic and salt
Top with the tomato topping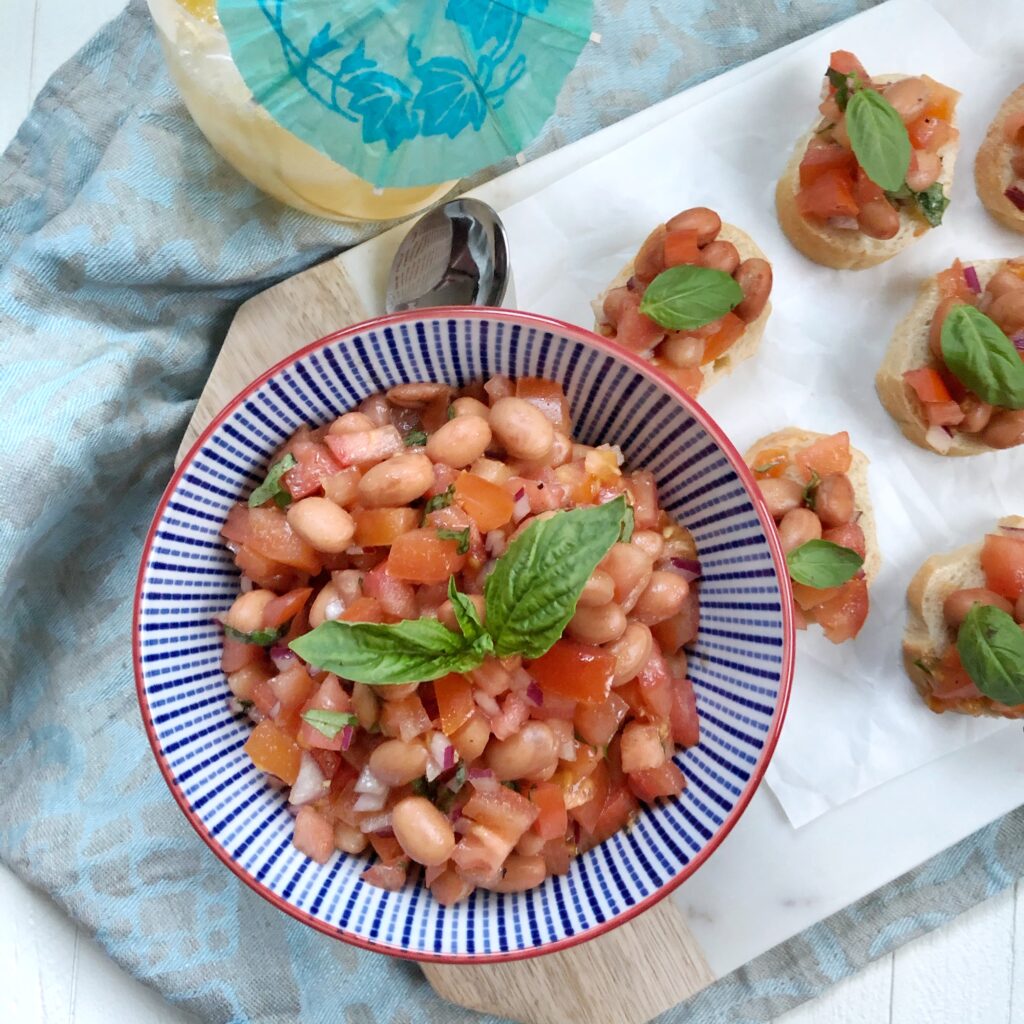 You can also serve this tomato and bean mixture on crackers, as part of a salad, on top of chicken, or as a salsa with chips.
Enjoy!

Email This Post