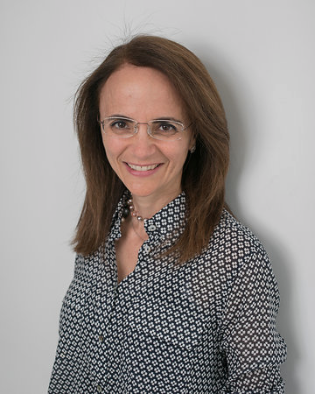 Hi, I'm so glad you're visiting my site! I'm a lifestyle blogger and social media strategist and I love sharing my tips and tricks in these two domains.
As a social media strategist, freelance writer, and content creator, I'd love to help you maximize your presence on social media platforms, create content for your blog, website, social media channels, and other communications channels! Just email me at [email protected]
Specifically, this blog is where I share my ideas and love for simple food, classic style, and honest talk about parenting, mental health (anxiety in particular), and the joys of everyday life.
On SweetLifeStyle.ca, I want to inspire you to live slow. This means taking the time to appreciate what you have and enjoying life's moments. It's about knowing that some days are harder than others. It's about understanding that taking an extra minute with someone can make the difference in their day. It's about sitting outside in the sunshine or a snow-storm and experiencing nature.
I love to talk to people and find new ways of looking at things, so you'll see posts about human connections and the relationships we have with family, friends, and our community.
Originally Lebanese, I grew up in Saudi Arabia in an American compound that is now Saudi Aramco.  Yes, this makes me an Aramco Brat!  I then went to high school and college in the US and ended up in Montreal after graduation. For the last 25 years, Toronto has been my home and nothing makes me prouder than living in Canada.  Given Canada's diverse population, I can celebrate my Lebanese roots while planting new ones in Canada.
In 2016, I received my Certificate in Digital Strategy & Communications Management from the University of Toronto.  In fact, this blog was a certificate requirement but I loved the creative process so much that I continued with my blog!
I hope you'll be inspired to think differently about food, life, and what's important to you.
Please comment as often as you would like because I'd love to hear from you!
You can see some of my published work here:
7 Stocking Stuffer Ideas For The Foodie In Your Life
3 No-Bake Chocolate Christmas Treats For The Whole Family
Turn Chocolate Chip Cookies Into 3 Easy Christmas Cookies
Get Your Kitchen Christmas-Ready With These Festive Tips
5 Tips For Hosting A Hanukkah Party + A Latke Recipe
The Gift Of Being Around Other Mothers
How To Make The Best Avocado Greek Salad
10 Simple But Oh-So-Friendly Kitchen Tips
7 School And Work-Friendly Lunch Ideas
Getting Ready For My Daughter's First Year At University
How Colourful Tableware Can Change Your Outdoor Dining Experience
When Parent Engagement Supports A Culture Of Confidence
The Role of Parent Engagement Through The HCPA
Insta-Lebanon: My Trip in Pictures
'Go Swimming': A Mural In The Heart Of Toronto's Forest Hill Village
Collaborator on the book: 5 Big Ideas That Will Change Your Life
Mary