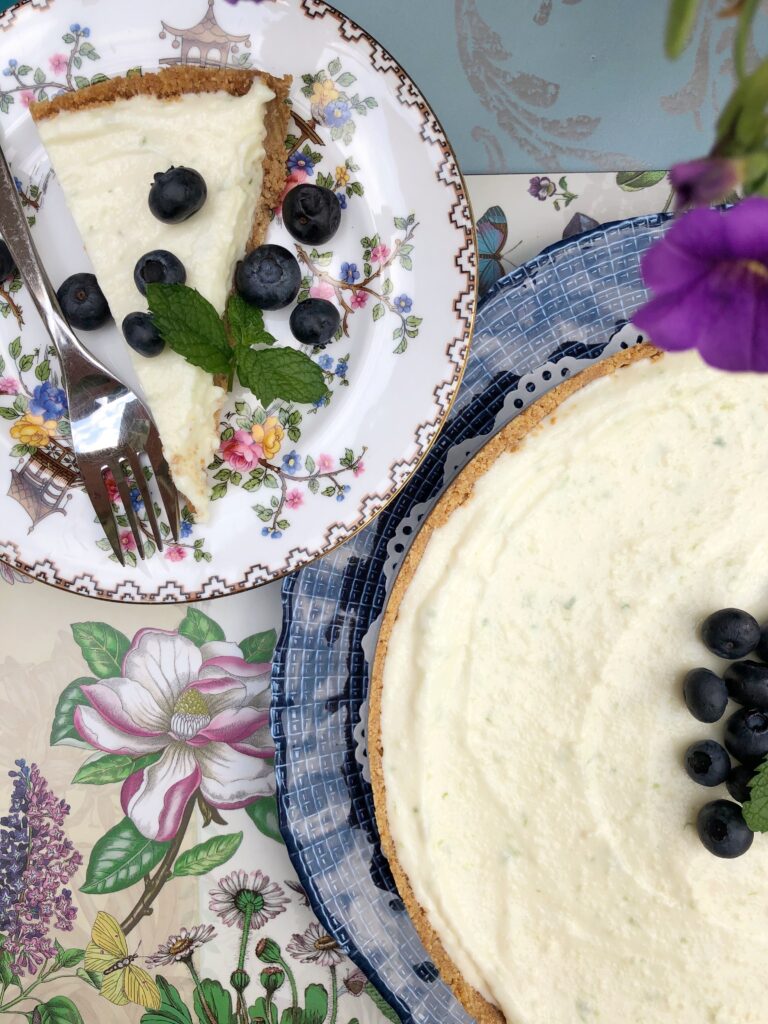 No-bake cheesecakes are a perfect summer dessert: they use ingredients you regularly have at home, don't require an oven, and are easy to decorate with in-season summer fruits!
This recipe has been around for a long time. I remember it from when I was a kid, and I see it all the time on the Internet. It's got a graham cracker crust that is topped with a cream cheese, condensed milk, and lemon/lime juice and zest. That's it. Place it in the freezer or fridge to set, and top with whatever berries you have on hand. You can also top with cherry pie filling.
I make this no-bake cheesecake in a 9 or 10 inch springform pan. It's easier and more presentable if you use a springform pan, but you can use a regular pie plate or dish. You can even buy a ready-made crust from the store.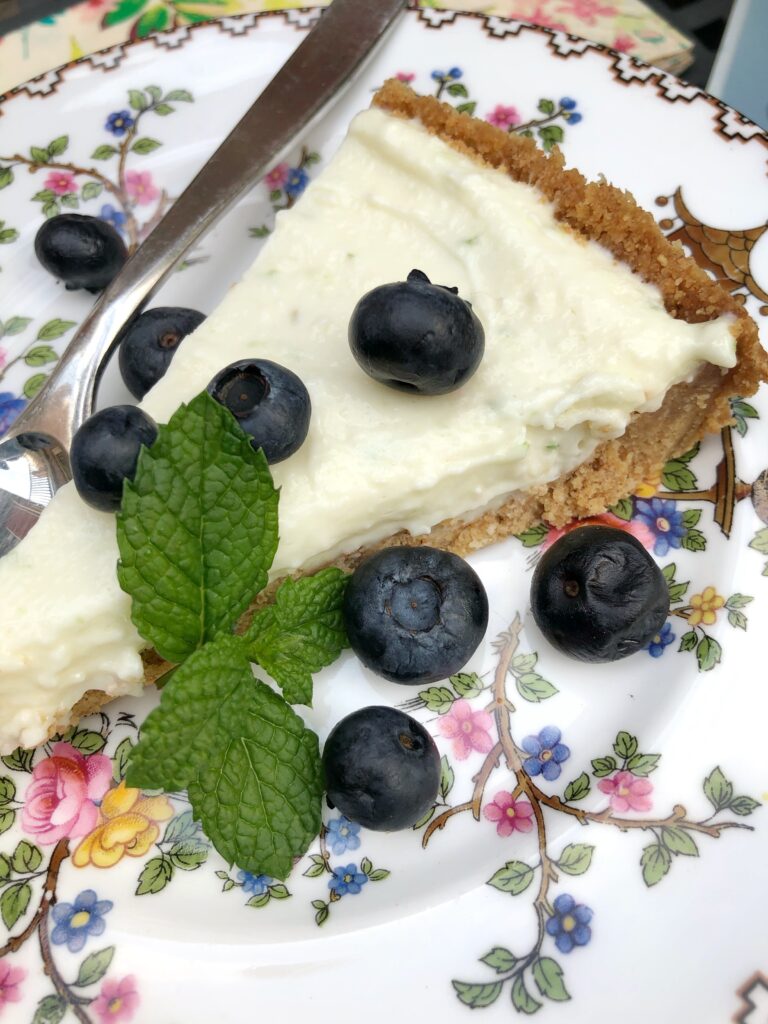 We like lemon and lime zest in this cheesecake. You can use a mix, or stick with one flavor. If you keep this cheesecake in the freezer and use lime juice and zest, it almost tastes like a key lime pie – so yummy!
Here's the recipe:
No-Bake Cheesecake With Cream Cheese & Condensed Milk
Ingredients
For the crust:
1 stick butter (1/2 c), melted
2 c graham cracker crumbs
1 T sugar
1/2 tsp cinnamon
For the pie filling:
1 1/2 bricks cream cheese (12 oz), at room temperature
1 can condensed milk
1/3 c lemon or lime juice
Zest of 1-2 lemons or limes, depending on taste
Method:
Line the bottom of a 9 inch springform pan with parchment paper and grease the sides
Melt the butter in a bowl and add the graham cracker crumbs, sugar, and cinnamon. Mix until combined
Spread evenly in the bottom of the pan and 1 1/2 inches up the side of the pan. Use the back of a spoon or a small glass to smooth out the bottom and edges
Beat the cream cheese until smooth
Add the condensed milk and mix
Add the zest and citrus juice
Pour into the crust and spread evenly with a spatula
Refrigerate for at least 8 hours, or overnight, or freeze
To serve, release from the springform pan and top with in-season berries or pie filling. Garnish with mint leaves or flowers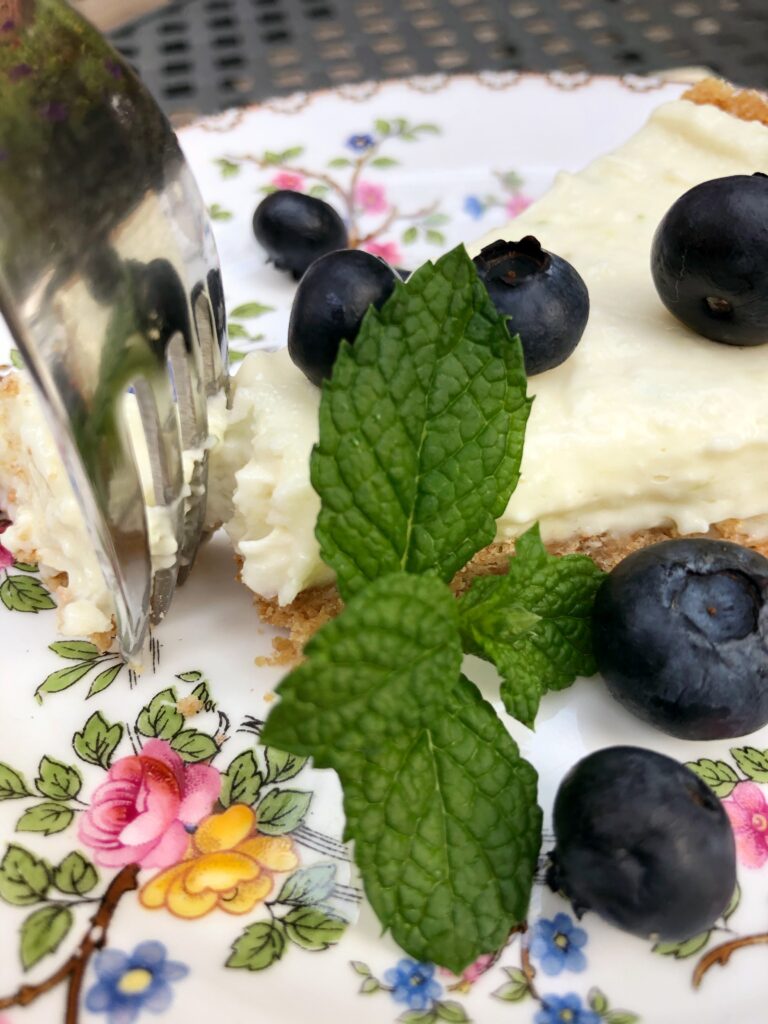 Tips:
Don't skip the citrus juice – it thickens the filling
Substitute 1/3 cup of brown sugar for the 1 T of granulated sugar in the crust for an even sweeter tasting crust
Omit the cinnamon if you wish
Leave at room temperature for about 15 minutes before cutting and serving, if you're storing it in the freezer
Make the filling with 1, 1 1/2, or 2 bricks of cream cheese and the result is still yummy
Use a 10 inch springform pan and take the crust up one inch of the sides only
Be careful when using a store-bought crust: you will have extra filling, so you may want to use only one brick of cheese
Enjoy!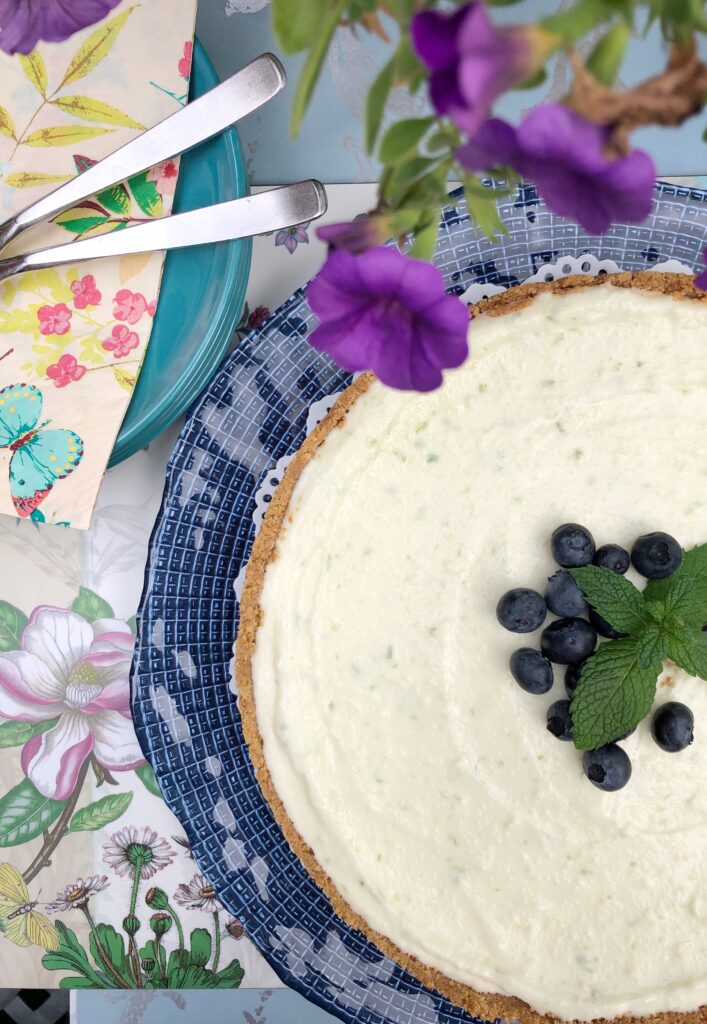 Email This Post