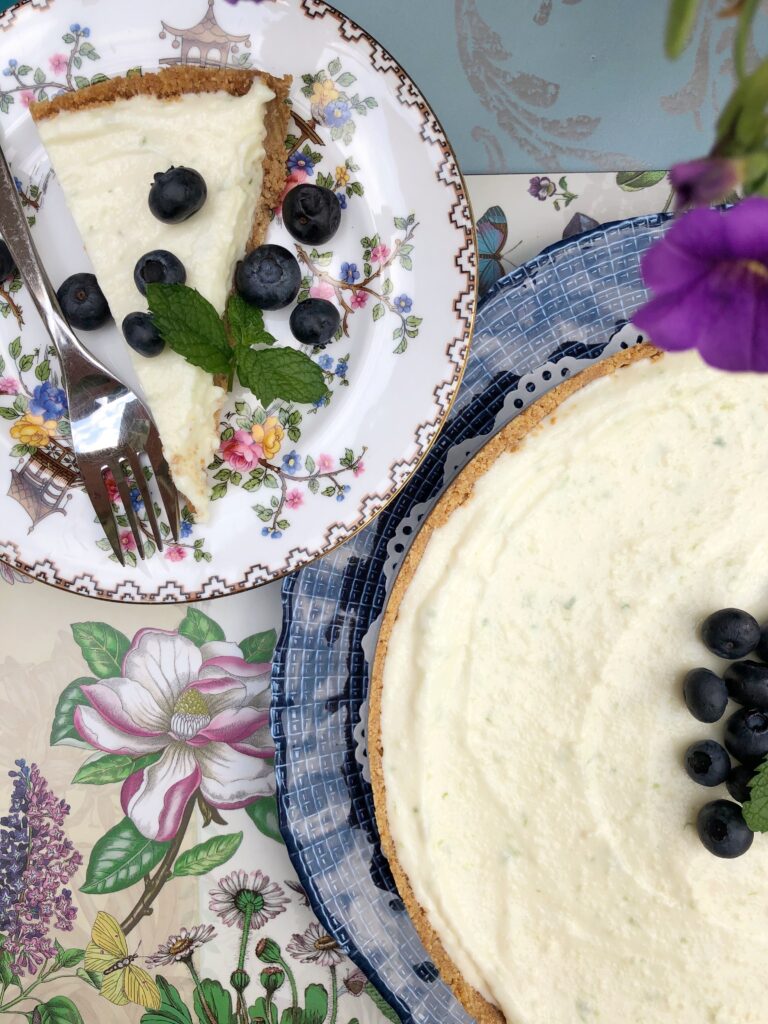 No-bake cheesecakes are a perfect summer dessert: they use ingredients you regularly have at home, don't require an oven, and are easy to decorate with in-season summer fruits!
This recipe has been around for a long time. I remember it from when I was a kid, and I see it all the time on the Internet. It's got a graham cracker crust that is topped with a cream cheese, condensed milk, and lemon/lime juice and zest. That's it. Place it in the freezer or fridge to set, and top with whatever berries you have on hand. You can also top with cherry pie filling.
I make this no-bake cheesecake in a 9 or 10 inch springform pan. It's easier and more presentable if you use a springform pan, but you can use a regular pie plate or dish. You can even buy a ready-made crust from the store.