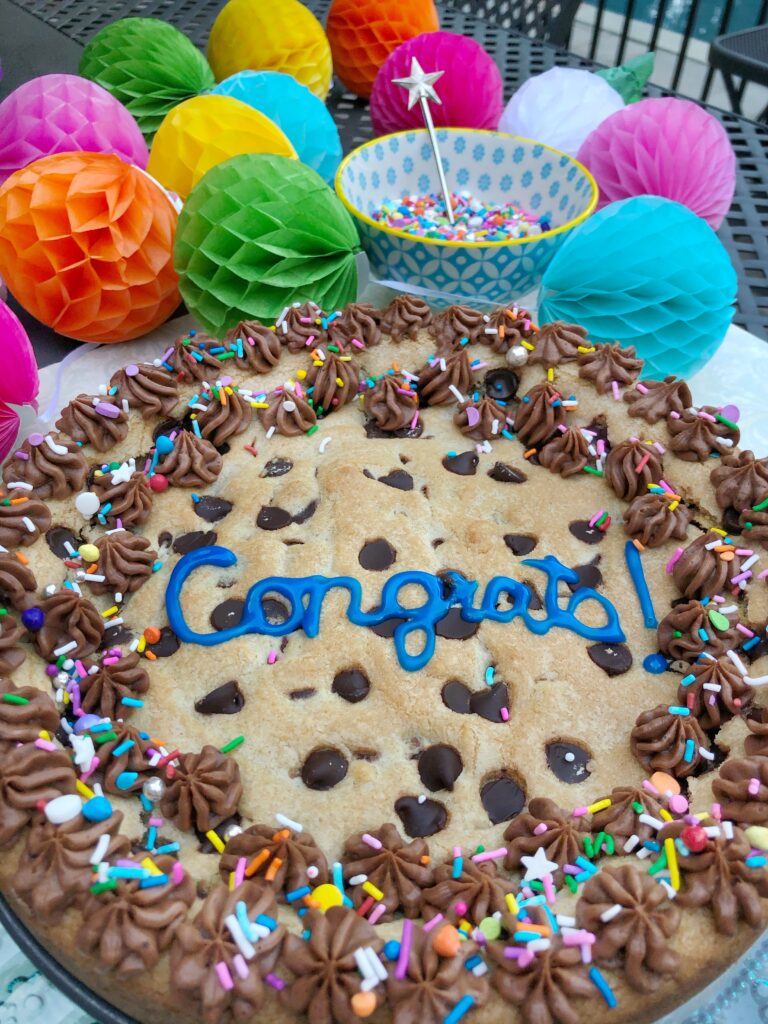 If you find yourself craving those large, decorated chocolate chip cookie cakes you can get at the mall, then you'll love this post about making one for a celebratory occasion or as a gift for someone special.
I love classic-sized chocolate chip cookies as much as anyone else, but making a huge chocolate chip as a cookie cake is truly something fun and different. I can thank the Covid-19 pandemic for inspiring me to make chocolate chip cookie cakes as gifts. My daughter and I have made them for Canada Day, as graduation gifts, and as hostess gifts. You can check out my last post (click here) on making graduation day memorable with lots of desserts, including this cookie cake.
There are many recipes online for making a chocolate chip cookie cake. I like this recipe from Garnish and Glaze, which I've also included at the bottom of this page.
The point of this post, however, is to share my tips for making and gifting this chocolate chip cookie cake!