Guacamole has got to be one dish we can all agree on! It's a great snack and the perfect appetizer for any gathering. It's also the star of any Mexican-themed dinner: without guacamole, it's just not the same.
The recipe I'm sharing here is inspired by the guacamole served at Chipotle Restaurants. I used to make guacamole by smashing avocados, adding salt, pepper, dried basil, and some lemon juice. That wasn't good enough for my kids and husband. They kept talking about the Chipotle recipe. Of course, everything tastes better when it's made my someone else…I get it! But, I really wanted to understand how Chipotle made their guacamole.
For some time, Chipotle had their recipe on their website. But, lately I can't find it. If you search for the recipe online, there are several blogs that reference the original recipe, which means it was posted somewhere, at some time in the past. The tastiest ingredient in this guacamole is the fresh cilantro. It gives this dip its signature taste. Of course, the red onion and lime add their own flavors for an overall delicious and tasty dip.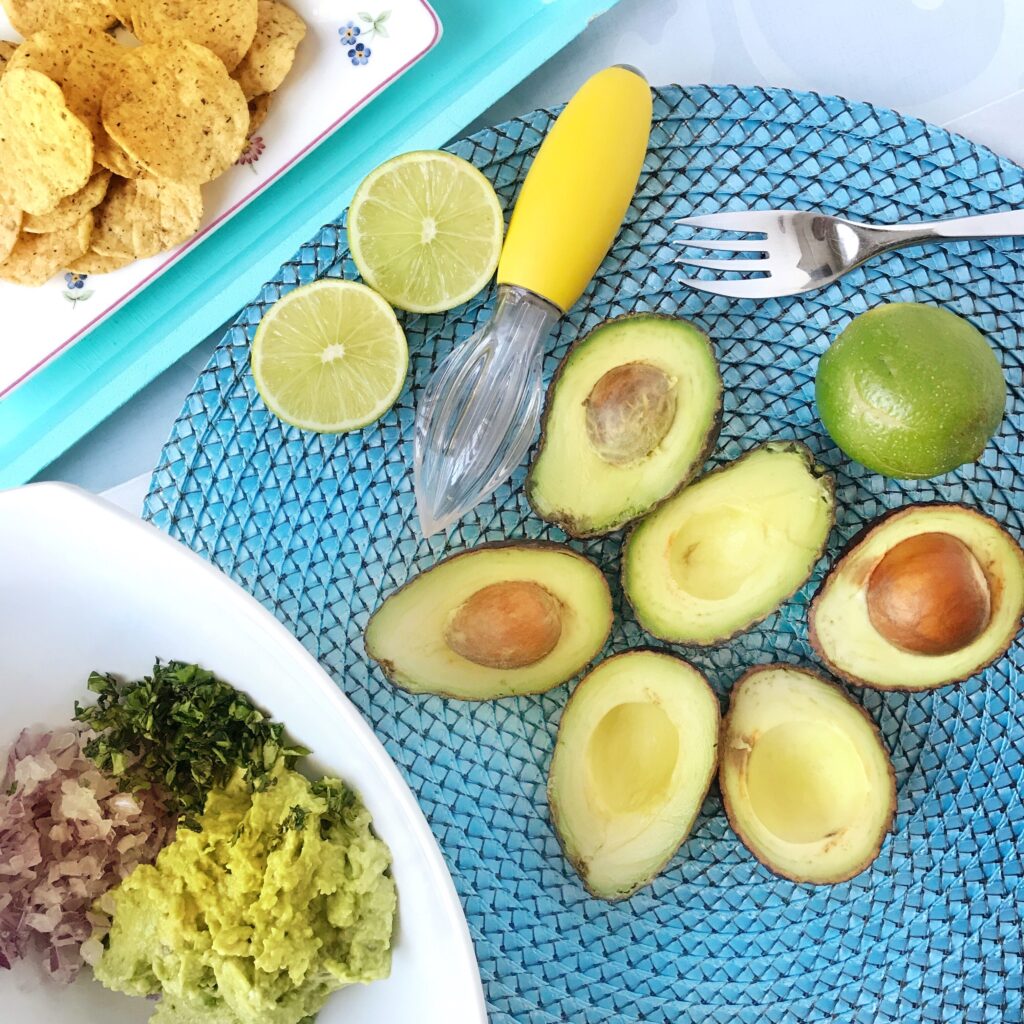 I've been making this recipe for a couple of years now, and it's delicious. It doesn't include jalapeno peppers, like the original one does. You could always add them in. The key to this recipe is the fresh cilantro, so don't omit or sub that with something else!!
BTW, if you love cilantro, you will love the Pomegranate Salsa that is pictured and linked here. The Pomegranate Salsa uses cilantro, red onions, and lime juice, so you may as well make both since you're washing and chopping anyway. You're welcome.
Here's the recipe:
Guacamole Dip
Ingredients:
3-4 medium sized avocados
1/4 c finely chopped red onion
1/3 c finely chopped fresh cilantro
1 1/2 T lime juice
Salt and pepper to taste
Method:
Mash avocados with a fork in a medium-sized bowl.
Finely chop the red onion and add.
Finely chop the cilantro, leaves and stems included and add.
Add the lime juice, salt and pepper. Adjust to your liking.
Mix and serve with chips.
Notes:
We love cilantro, so sometimes I add up to a 1/2 cup of cilantro. Same for the onions – add what you like.
What makes this guacamole special is the addition of the lime juice and cilantro, so play around with those amounts to get the right balance for you.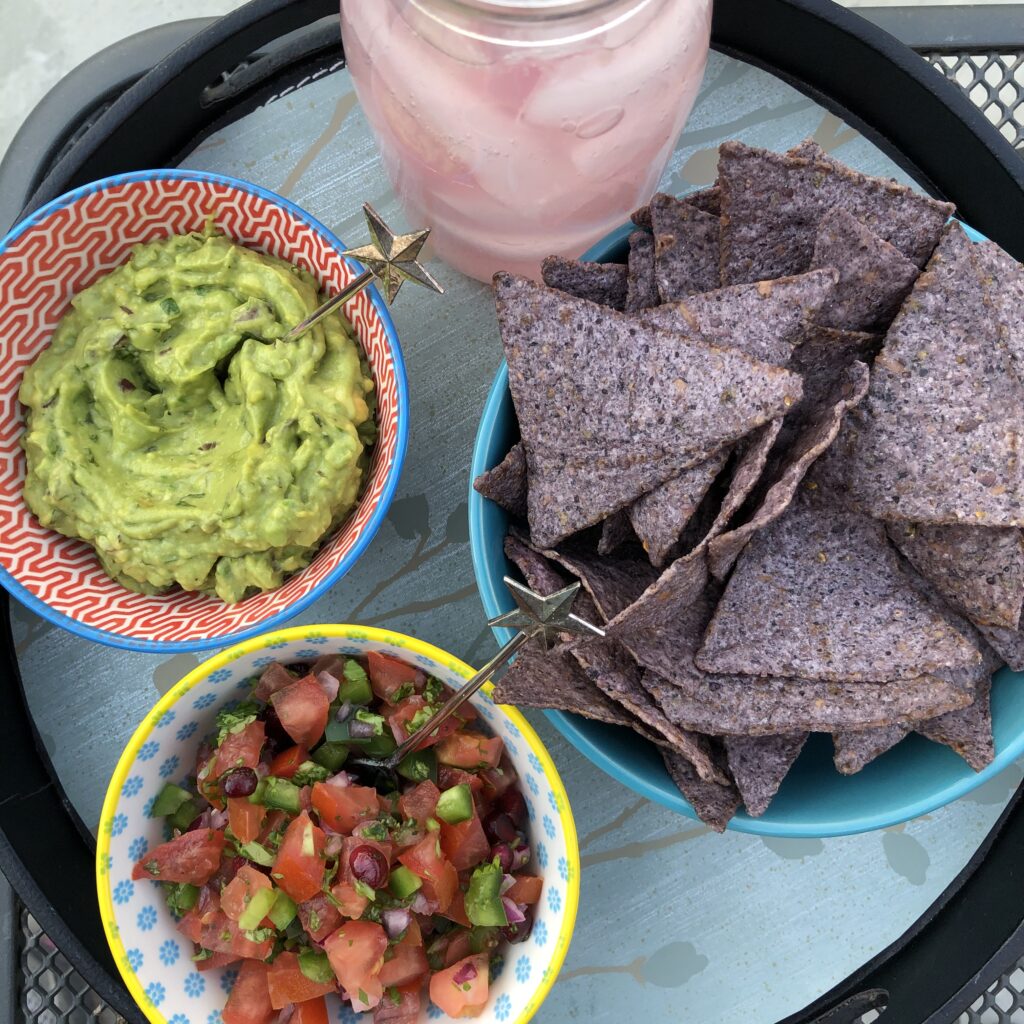 Enjoy!

Email This Post