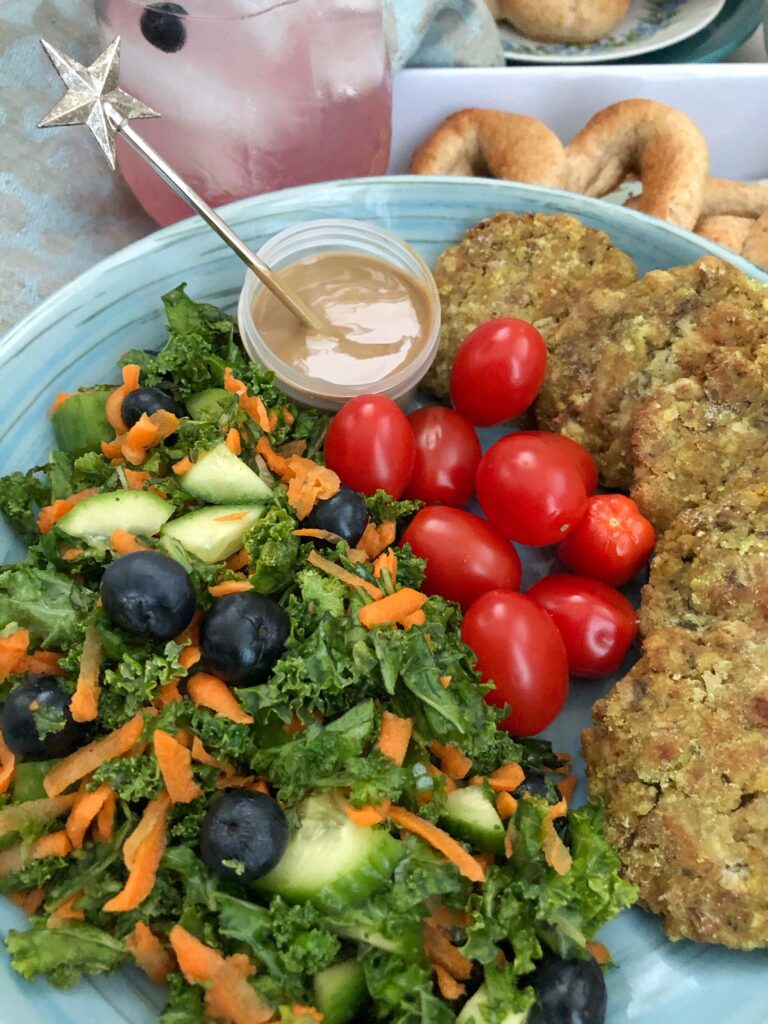 One of my favorite salads is kale salad: it's versatile, healthy, and delicious. As someone who has a salad for dinner almost every night, I have to say that kale salad is at the top of my list. I like it on its own, with added protein, or as a side salad.
Kale is high in antioxidants and full of nutrients like vitamins A, C, and K. In the last few years, kale has been a popular addition to many menus and vegan diets. It's perfect in salads as well as in soups and other cooked meals.
I love kale because it's a heartier and a 'darker greens' option. It offers a change from romaine, arugula, and spinach salads. When I make kale salad, my husband and kids always like the different ingredient add-ins. I almost always include grated carrots, red peppers, and cucumbers. I add whatever fruits I have on hand, which is great in the spring and summer. And, I have been adding mint and basil, which truly elevates the flavors in the salad.
The salad shown here is made with grated carrots, cucumbers, red bell peppers, blueberries, and mint. I have been using a dressing made with tamari sauce and tahini, which gives the kale salad a really nice Asian/Middle Eastern fusion flavoring. BTW, these yummy lentil burgers complete this plant-based meal and you can find the recipe for them on the Woman In Real Life blog, here.
Kale Salad With Tamari/Tahini Sauce:
Ingredients for the Kale Salad:
8 cups of washed, drained, and chopped kale
1/2 tsp salt
1 medium carrot, grated
1 c chopped cucumbers
3/4 c chopped red peppers
1/4 c chopped fresh mint leaves (about 20 leaves)
1 c blueberries
Ingredients for the Tamari/Tahini Dressing:
1 T Tamari sauce
1 T tahini
2 T red wine vinegar
2 T extra virgin olive oil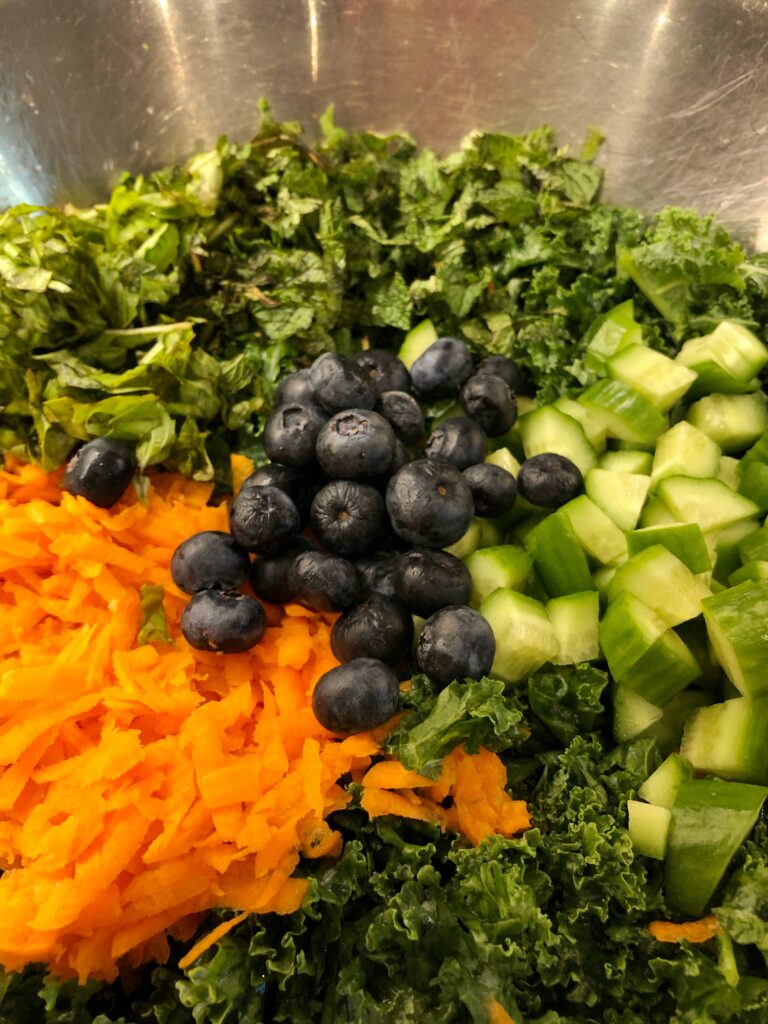 Method:
Place the kale in a large bowl.
Sprinkle with the salt and, using your hands, rub the kale in between your fingers and the palm of your hand to soften the kale. Do this for about a minute. The volume of the kale will decrease.
Add the carrots, cucumbers, red peppers, and mint.
In a small jar, mix the dressing ingredients and shake well.
Add the dressing and mix.
Add the blueberries and gently mix them in.
Serve with a few extra blueberries on top of the salad.
Variations:
Use a mix of strawberries and blueberries, or other fruits you have on hand.
Add edamame and walnuts or pecans for protein.
Add chopped fresh basil.
Serve with beans or chick peas or vegan burgers on the side for a complete vegan, plant-based meal.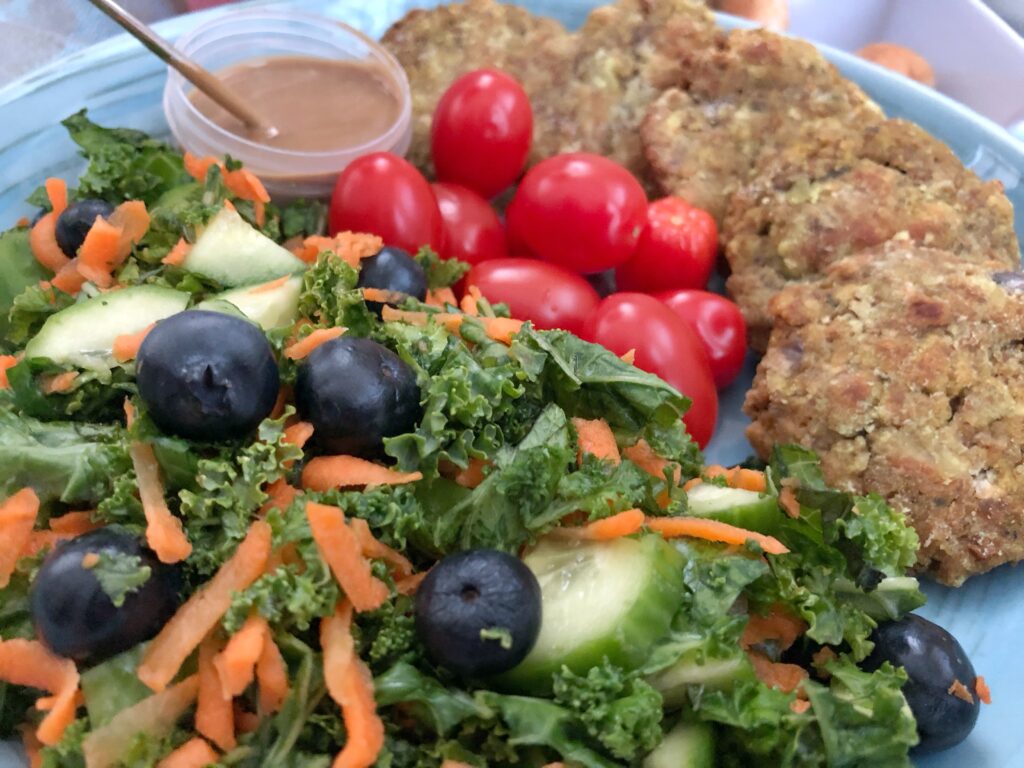 How do you like your kale salad?
Enjoy!

Email This Post