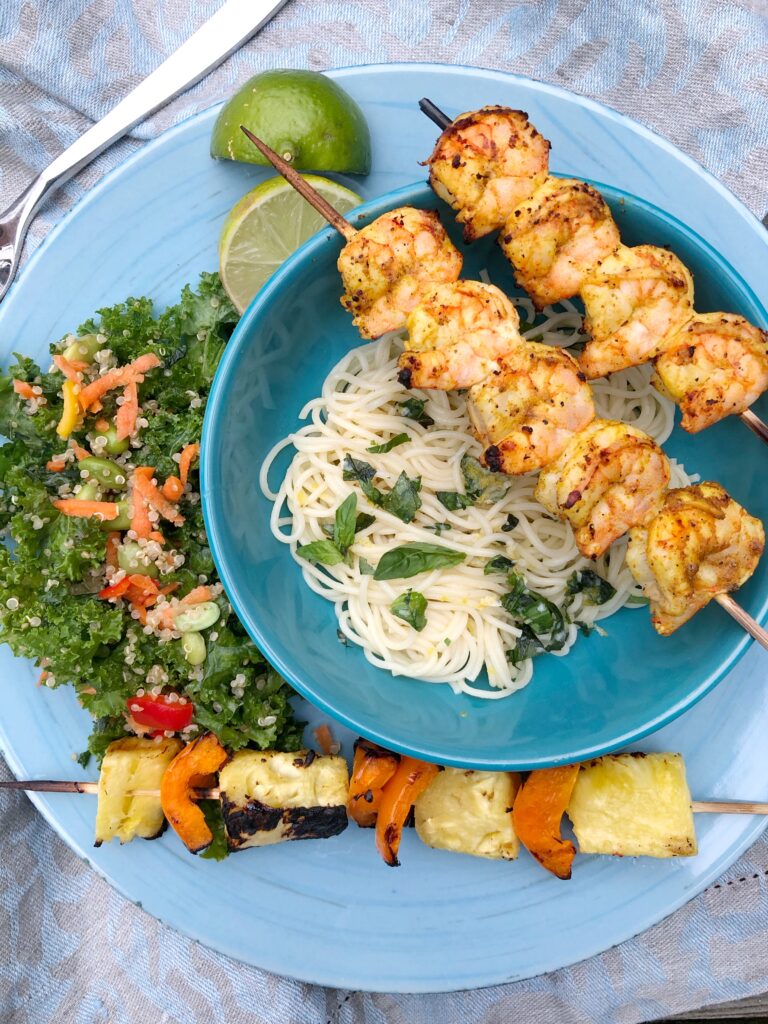 It's BBQ season in most parts of North America, so I'm sharing one of our favorite meals: curry grilled shrimp!
Shrimp is one of the fastest cooking protein sources, it's low calorie, and makes great leftovers for salads and wraps. (It is high in cholesterol, however, so please note this fact if you are watching your diet for cholesterol intake.)
I usually buy raw, frozen shrimp in the shell. I like them in the shell because I feel that the shell protects them in the freezer. When I make this meal, I take the shrimp out about an hour before I marinate them.
I place them in a glass container and I cover them with the coldest water out of the tap. After 45 -60 minutes later, rinse the shrimp and remove the ice that has formed around the shrimp. Then, carefully remove the shells by spreading apart the shell around the body of the shrimp, and then gently yanking the tip of the tail loose.
Right before we grill the shrimp, I marinate them for a few minutes, then put them on skewers. With shrimp, if you leave them in an acid, like lime juice, they will 'cook', which we don't want here (think ceviche).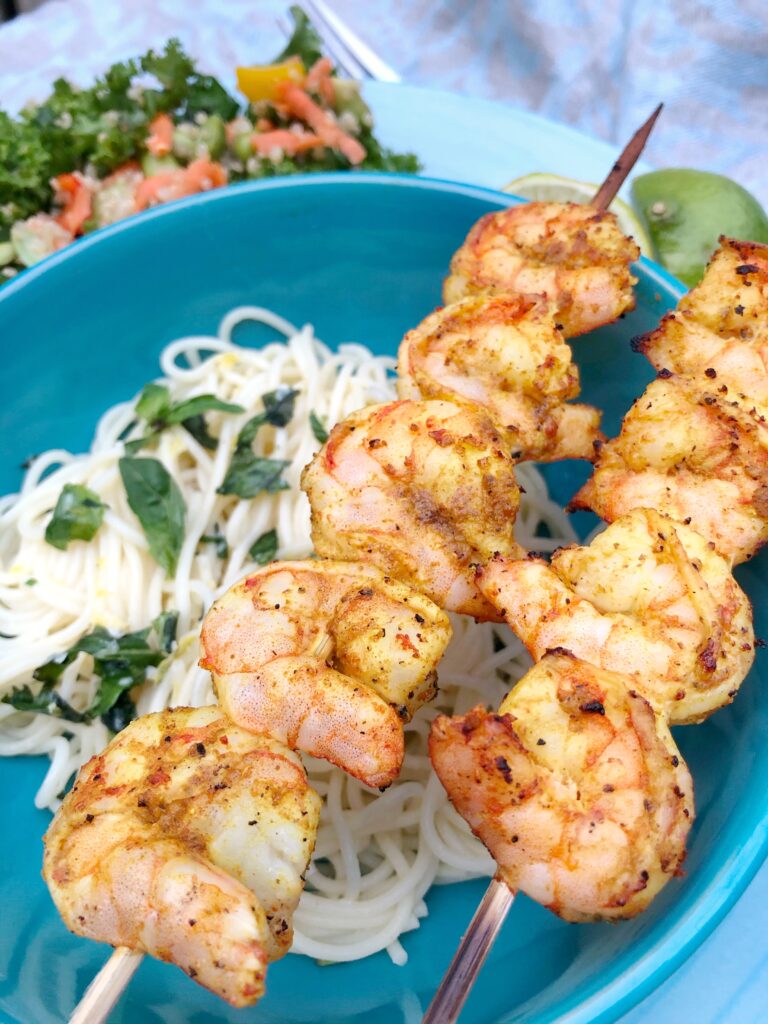 When I make grilled shrimp, I usually make it with lemon spaghetti (recipe here) and a green salad of some sort. I sometimes add skewers of pineapple and peppers for a sweet and savory flavor to the meal. Simple toss the pineapples and peppers in olive oil and salt, and grill them.
These curry grilled shrimp are a big hit in our family! We all love them. They make great leftovers and they're really easy to make. It's like a gourmet meal without putting in a bunch of time.
Here's the recipe:
Curry Grilled Shrimp
Ingredients:
1 pound shelled raw shrimp
1 T olive oil
Juice of one lime
1-1 1/2 tsp medium curry powder (adjust to your liking)
1/4 tsp kosher salt
1/4 tsp black pepper
1/4 tsp chili flakes
1/4 tsp cayenne
1/4 tsp paprika
Method:
Marinate the shrimp in the olive oil, lime juice, and spices for a few minutes.
Skewer the shrimp and grill the shrimp until they turn opaque and white, flipping halfway through. Cook time depends on the size of the shrimp. (The shrimp in these photos take about 3 minutes a side.)
Cook slightly longer if you want the shrimp a bit charred.
Serve with lemon spaghetti, salad, and skewers of grilled vegetables.
Are you a fan of shrimp? I'd love to hear how you like to make it.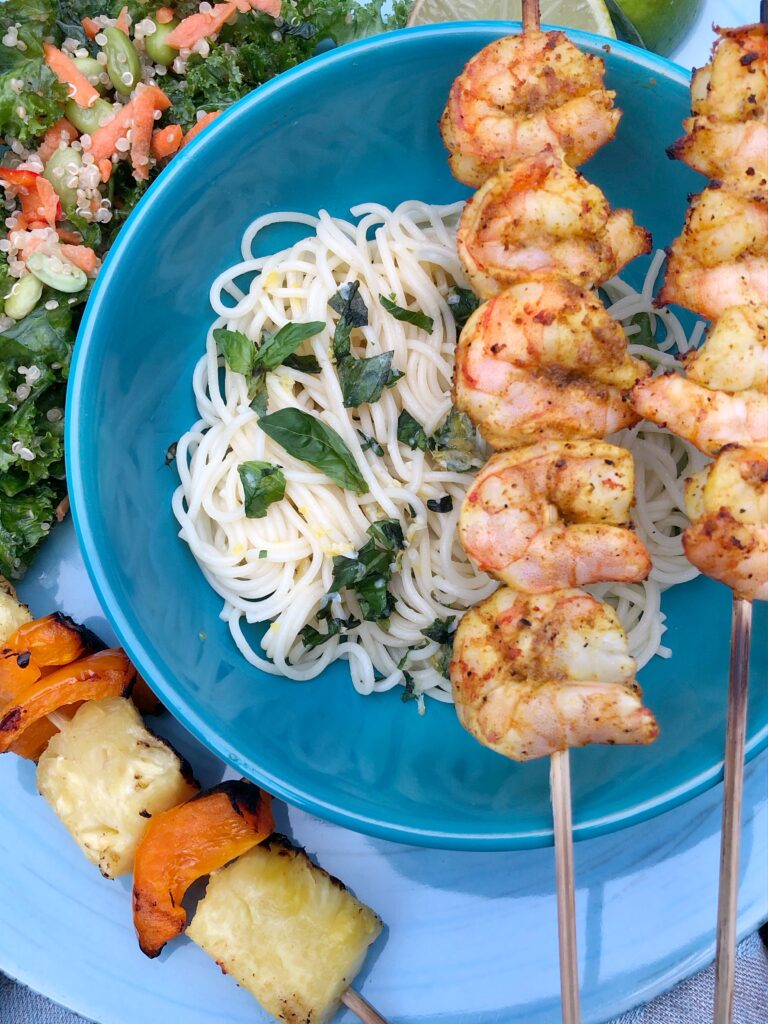 Enjoy!

Email This Post