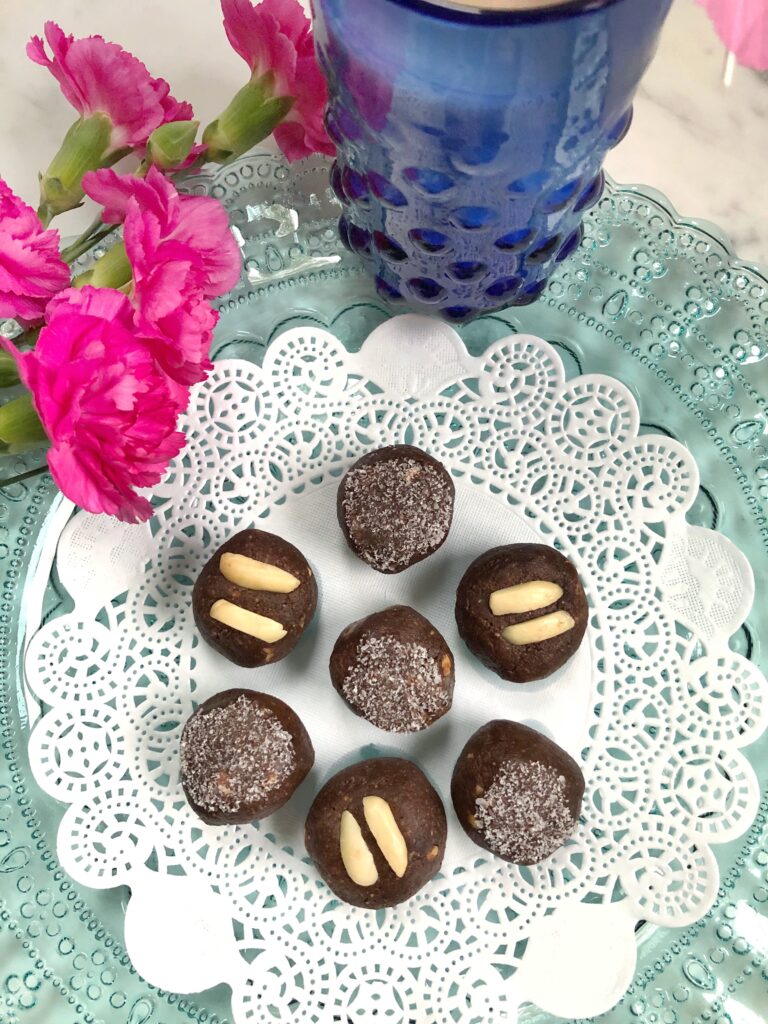 I always have energy balls or squares on hand because they're the perfect snack right before a workout! Sometimes you don't have time to eat something that takes a lot of prep time before you go for a run or before you head out the door. These chocolate almond bites are perfect as a grab-and-go healthy option.
BTW, you can also check out my recipe for Vegan Chocolate Fudge that I have shared in the past. The 'fudge' recipe is date-based whereas the recipe I'm sharing today is made with almond flour.
I've tried making energy balls with almond flour in the past and I love the texture and taste of almond flour, so I was very pleased when I came up with this recipe with the addition of cocoa powder.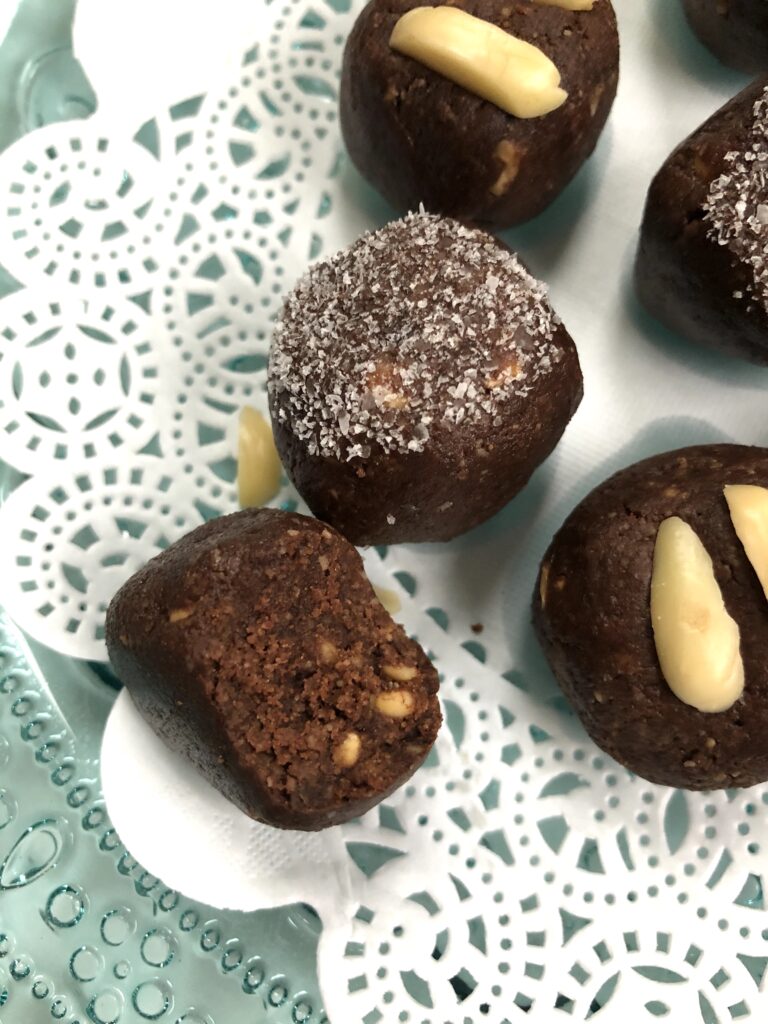 What I like about making energy balls is the different ways you can 'dress' up these treats. Here, I've topped them with sea salt, peanuts, and slivered almonds. I highly recommend topping them with either peanuts or almonds  so everyone knows that these energy balls contain nuts! Plus, it's a fun way to decorate these bites and to make them presentable for gifting.