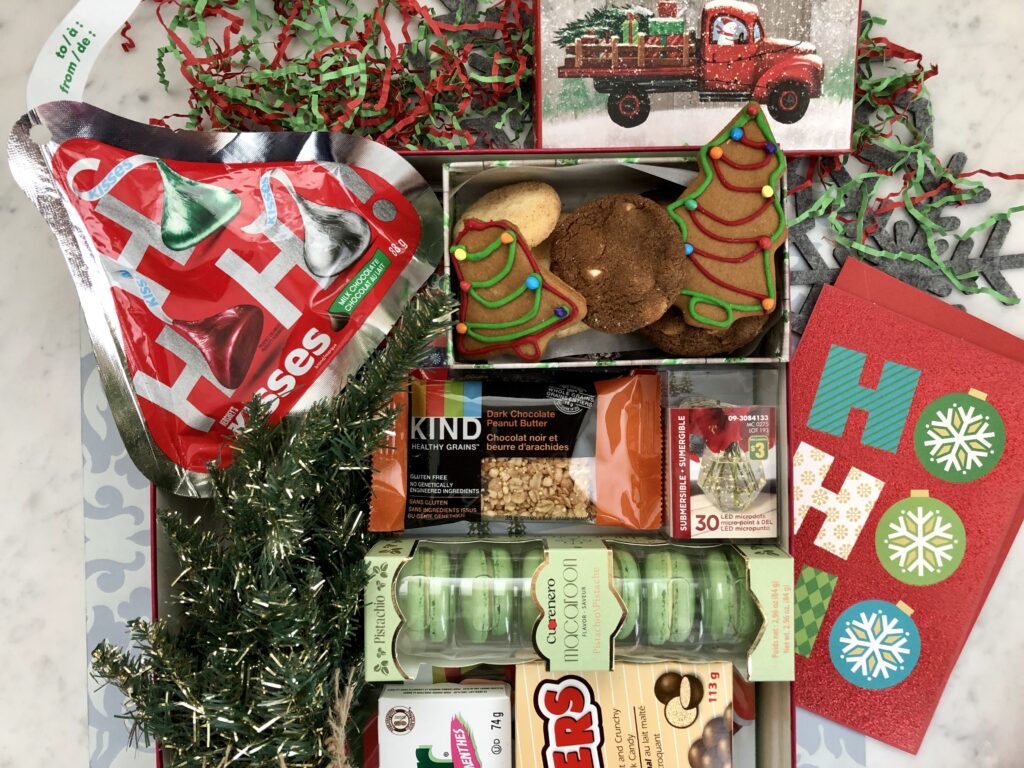 With my daughter away at university, I'm enjoying putting together care packages for her, especially around the holidays. Ten days ago I sent her a Christmas-themed one. I thought I would share the contents of the care package I sent as well as some tips for putting one together. You may be inspired to create one as a Christmas mailing to anyone on your list who lives far away and won't be home for the holidays!
This is the first year that my daughter is living in a house (vs in a dorm), so she has more space for decorations, and she has more people for sharing things with. She enjoyed the Halloween care package I sent, so I thought I would do one for Christmas. She's also coming home for Christmas on the last possible day (she's taking an exam on the last day and time slot) so I really wanted to send something that would help her enjoy the build-up to Christmas.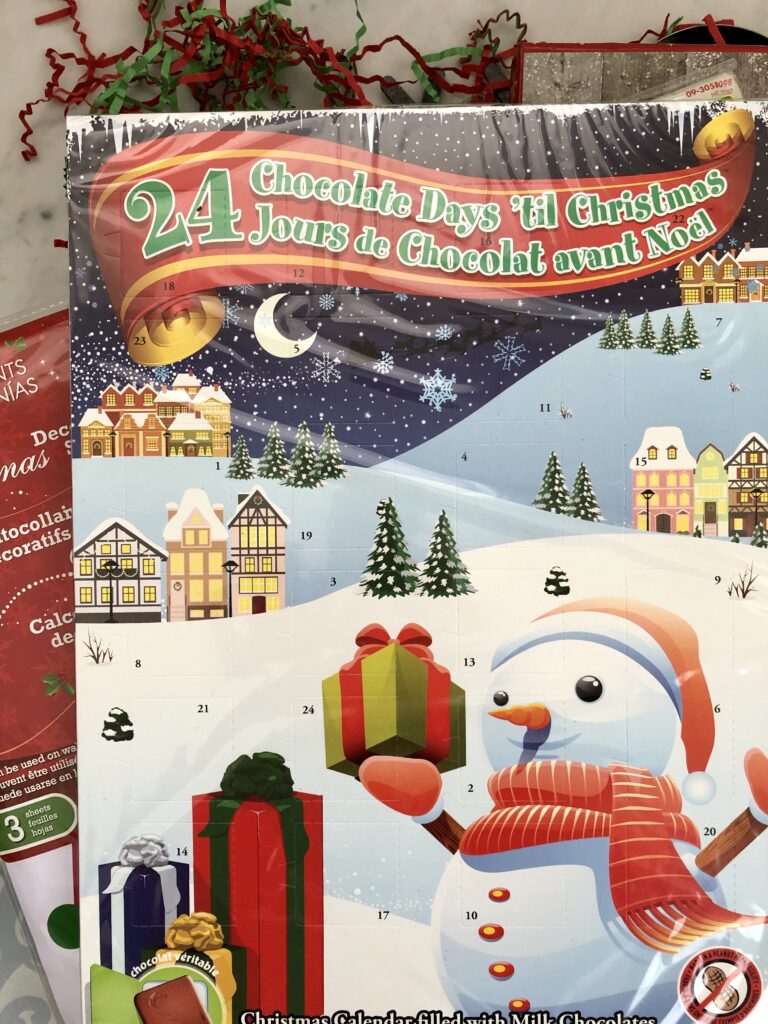 Here are my tips for assembling a Christmas care package:
Collect a few different-sized boxes from your purchases and keep them handy: shoe boxes, shipping boxes from online shopping, and sturdy gift boxes
Choose a theme for the package. I chose Christmas, but have done other holidays as well as birthdays
Include decorations that are small but impactful, like wall stickers or LED string lights, and collapsible decorations
Include the recipient's favorite food items like snack bars, homemade cookies, candy, and store-bought seasonal items
Include an advent calendar
Include a card
Include enough items so that the contents can be shared with roommates
Keep things lightweight!
Shop at the dollar store as much as possible, mainly because the recipient will not be using the items for a long time, and also because the items may get damaged during shipping (just being practical here)
Send as a priority package if the difference is a few dollars
Here's what I included in this year's Christmas Care Package:
Wall stickers, a lightweight advent calendar, homemade Christmas cookies, store-bought macarons, Kind snack bars, a small Christmas tree, a string of LED lights, a card, Hershey's Kisses (holiday version), Junior Mints, and Whoppers.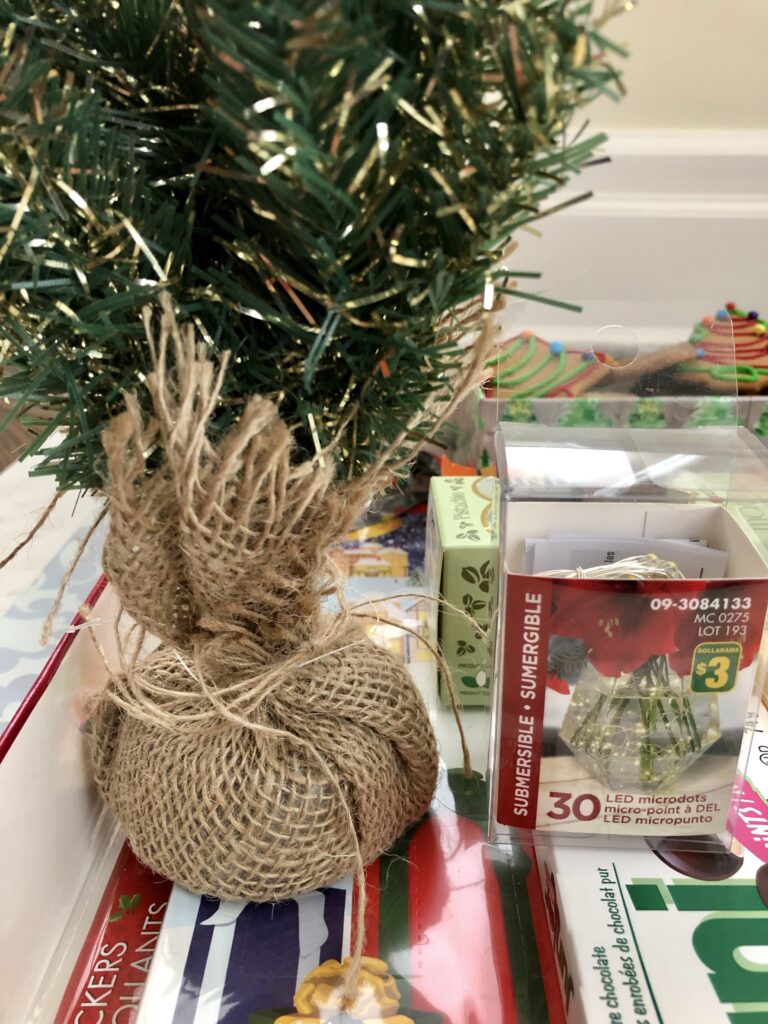 I used a gift box that was lightweight and I wrapped it extra well so that it would ship safely.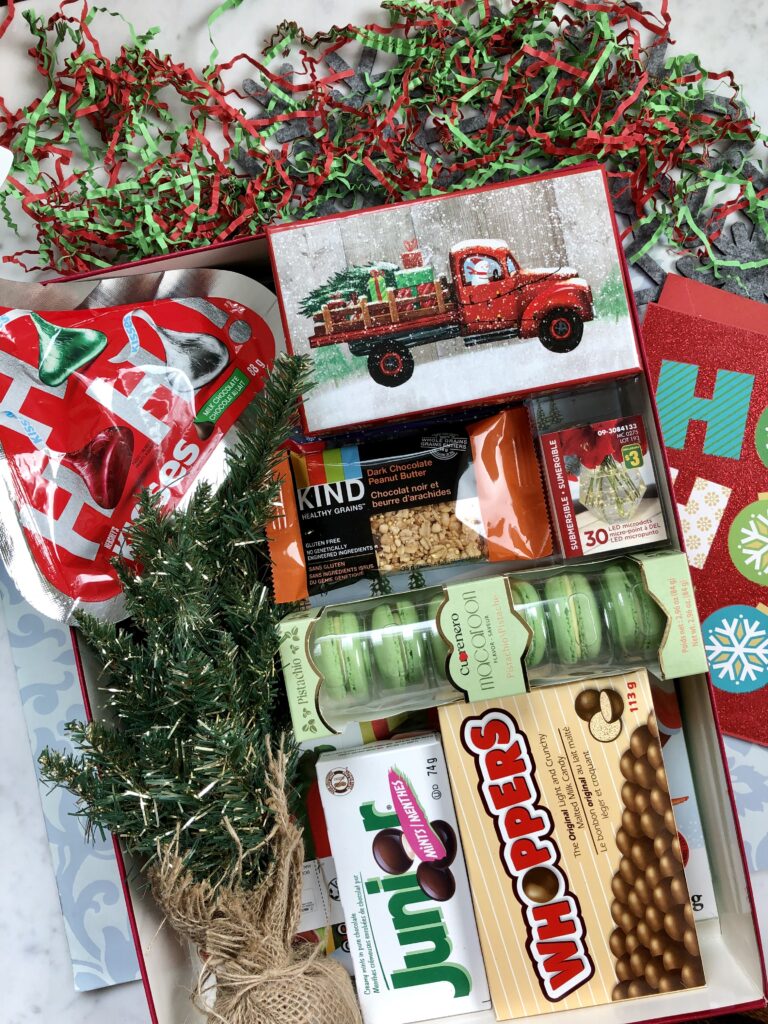 What about you? Have you sent care packages to university students? What are your favorite items to include?

Email This Post