This year, I put Christmas garland at the bottom of the staircase and I love how it turned out! As a blogger, I'm on social media quite a bit (okay, a lot), and I was inspired by a friend's banister.
In the past, I've decorated the top of the banister, along the handrail, but it's prickly. It's also a bit of a hazard for someone who can be clumsy because it's hard to hold onto the railing properly. So, I switched things up and decorated the banister at the edge of the treads.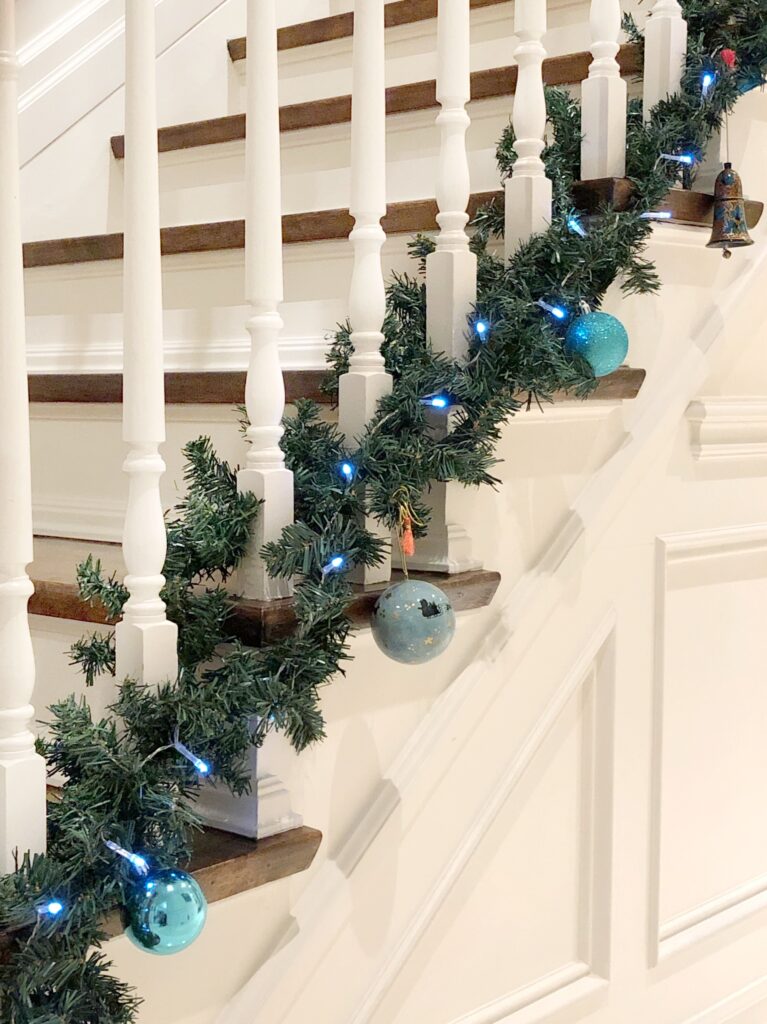 Here's what you need, how to put it all together, and a few tips and tricks.
You will need:
4 or 5 eight-foot lengths of garland (depending on if you want to wrap the balusters on the top and bottom landing treads)
2-3 strands of battery-operated light bulbs
8 ornaments, minimum
any other decorations you want to add, including bows, ribbon, bells, etc
To lay down the garland, tie two pieces at the top of the stairs (I started on the tread right below the landing to avoid people tripping on the garland at the top of the stairs). Weave the garland in and out of the gaps between the balusters (the horizontal poles of the staircase). When you reach the middle of the stairs, attach two more pieces to the first two and continue weaving. Wrap the ends together and hide the wiring with the garland branches.
Take the battery-operated lights and weave those on the outer edge of the garland. Spread the branches out and around the wiring between the bulbs to hide the electric cord.
Hang the ornaments in a pattern that you like. That's it!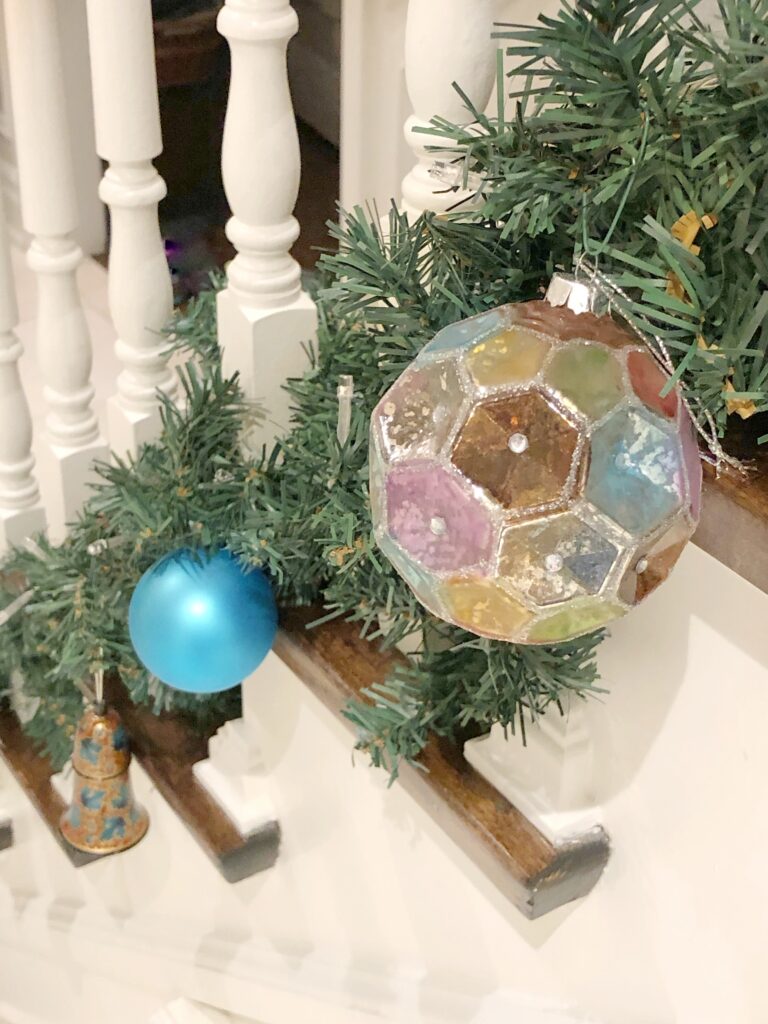 There's lots of room for creativity here. You can use real garland and floral tape. You can add layers of ribbon and ornaments. And, you can use lots of lights or as few lights as you want. I used white lights, but colored ones would be beautiful as well.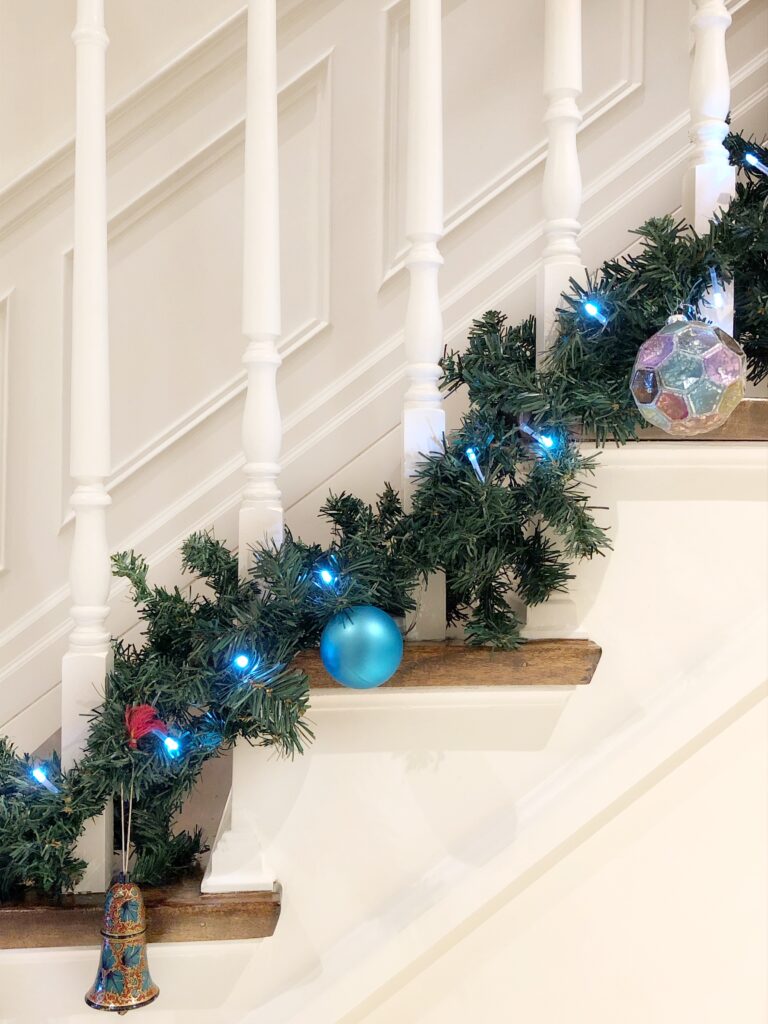 How do you decorate your banister for the holidays? I'd love to hear about it!

Email This Post