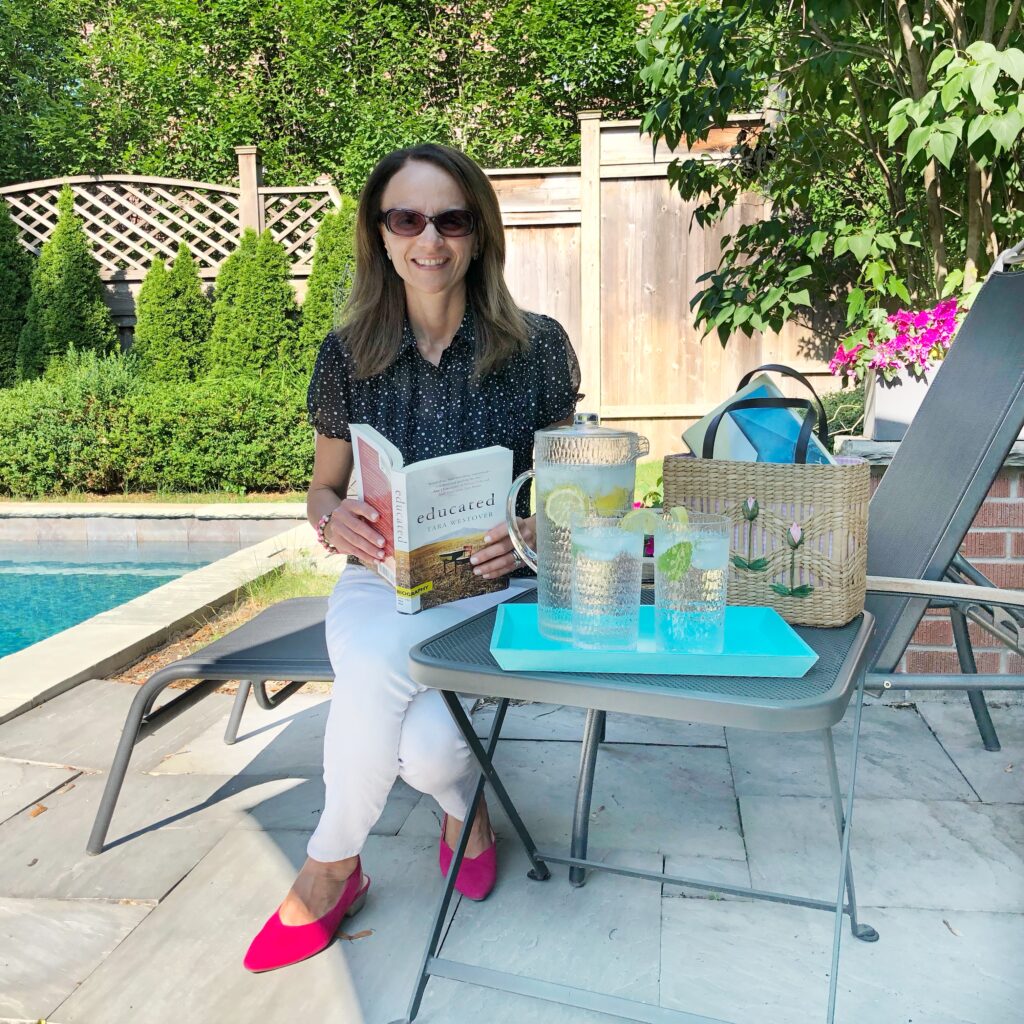 One of my recent posts, on self-care, talked about my love for reading and how important it is in my daily life. Over the years, I have gone through phases, sometimes reading a lot and sometimes, especially when my kids were younger, not reading much at all other than magazines and newspapers. Reading is one of my favorite things to do, ever. It's relaxing and it calms me down. It educates and entertains me. And, it connects me to periods in history that only books can do.
My earliest memory of reading is indelible: reading about Dick and Jane the summer before I entered Kindergarten. Growing up in an expat community in Saudi Arabia and reading about the neighborhoods and adventures of these siblings and their parents captured my imagination and my love for anything American. I don't remember any other books or authors from that time of my life, other than how good I felt when I was reading.
I'm not a sophisticated reader, meaning philosophy books, poetry, and Shakespeare are not number one on my list, although I enjoy these genres from time to time. My preferred reading list includes self-help and parenting books and historical fiction. I enjoy Danielle Steel, Elin Hildebrand, Debbie Macomber, Barbara Delinskly, and Maeve Binchy. I enjoy bestsellers and thrillers, the latter more so when I'm in a certain mood. I love classics like W. Somerset Maugham's The Moon & Sixpence and all of Jane Austen's books.
The books that resonate the most with me, and that I really love, are about immigrants. I enjoy immigrant fiction from around the world (The Lowland and The Namesake by Jhumpa Lahiri; Pachinko by Min Jin Lee), with my favorite books set in tenement Brooklyn and the lower East Side of Manhattan from around 1890 through the early 20th century [The Rise of David Levinsky (Abraham Cahan), Brooklyn (Colm Toibin), A Tree Grows In Brooklyn (Betty Smith)]. I could read stories about that specific time and place in US history all day long. There's something about the poverty and humanity of that time period that endears me to the characters who are born into circumstances that were never in their control. And there's something about the characters missing their homeland that resonates with me.
I thought I would start a bit of a blog series where I share my recent reads, starting with what I've read over the last 6 months. If you follow me on Instagram, you will have seen these books on my Stories or in my carousel feed. These blog posts/reviews will go into the books in a little bit more detail: nothing too long, just what I thought of the books and why I liked them. I'd love to hear your comments below and I welcome any suggestions!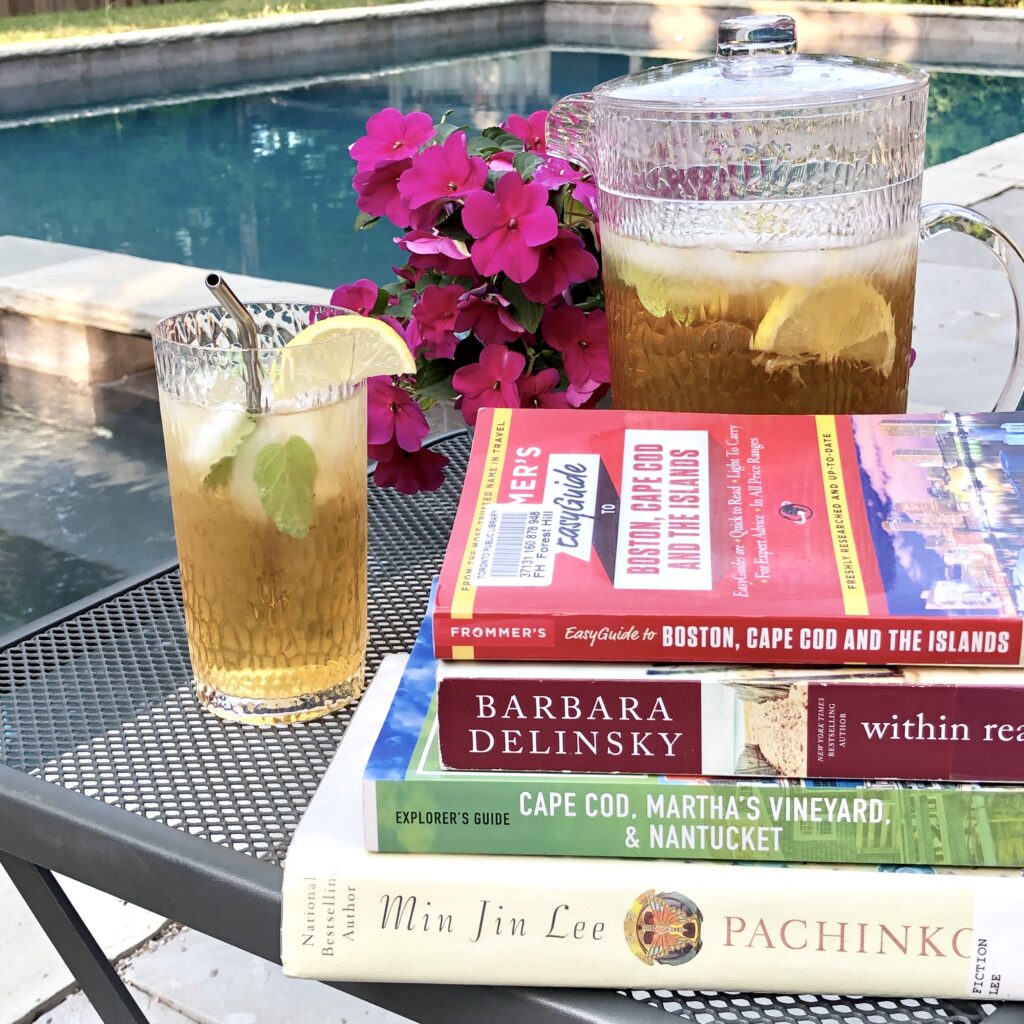 Pachinko by Min Jin Lee
Spanning several generations, Pachinko is the story about a family of poor Koreans living in Japan in the mid-1900s and beyond. Sunja, the only daughter of a poor but 'good' family falls for a wealthy married man and gets pregnant. She ends up marrying Isak, a priest who lovingly and willingly accepts to raise her illegitimate son and protect Sunja. We follow Sunja and her family throughout this book as they learn to survive and do well, always against the background of what it's like to be a Korean living in Japan, where the former always feel like outcasts and visitors, even though Japan is the only country they have ever called home. This is the story of the importance of family and loyalty, and ultimately the story of understanding that people do what they have to do to survive and that huge sacrifice is inevitable.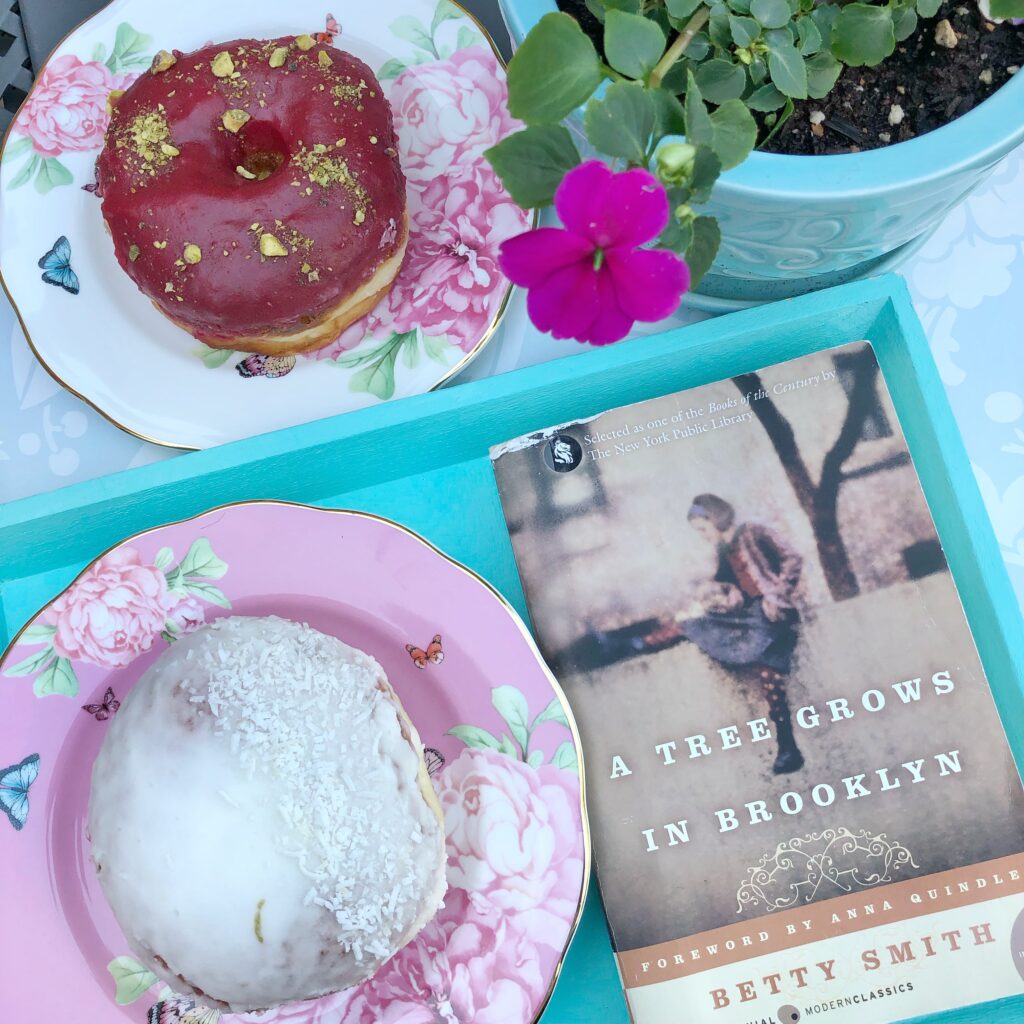 A Tree Grows in Brooklyn by Betty Smith
I'm not sure why this book was not on any of my high school reading lists, but I'm so happy I finally got around to reading it. The New York Public Library selected A Tree Grows in Brooklyn as one of its Books of the Century and this makes sense to me.  A Tree follows Francie Nolan through her poverty-ridden immigrant neighborhood childhood in the early 1900s in Williamsburg, Brooklyn. She loves her father, a drunk, who has a hard time providing for his family, and she loves her mother and brother and her colorful aunts and their stories. A child with hardly any friends, she reads a lot and observes what goes on around her. It's semi-autobiographical and Betty Smith does an excellent job of showing us Francie's daily life struggles and the lessons about the reality and cruelty of life. I thought that this book would be more of a positive ending love story, to be honest, but I was satisfied that the ending flowed with the rest of the book.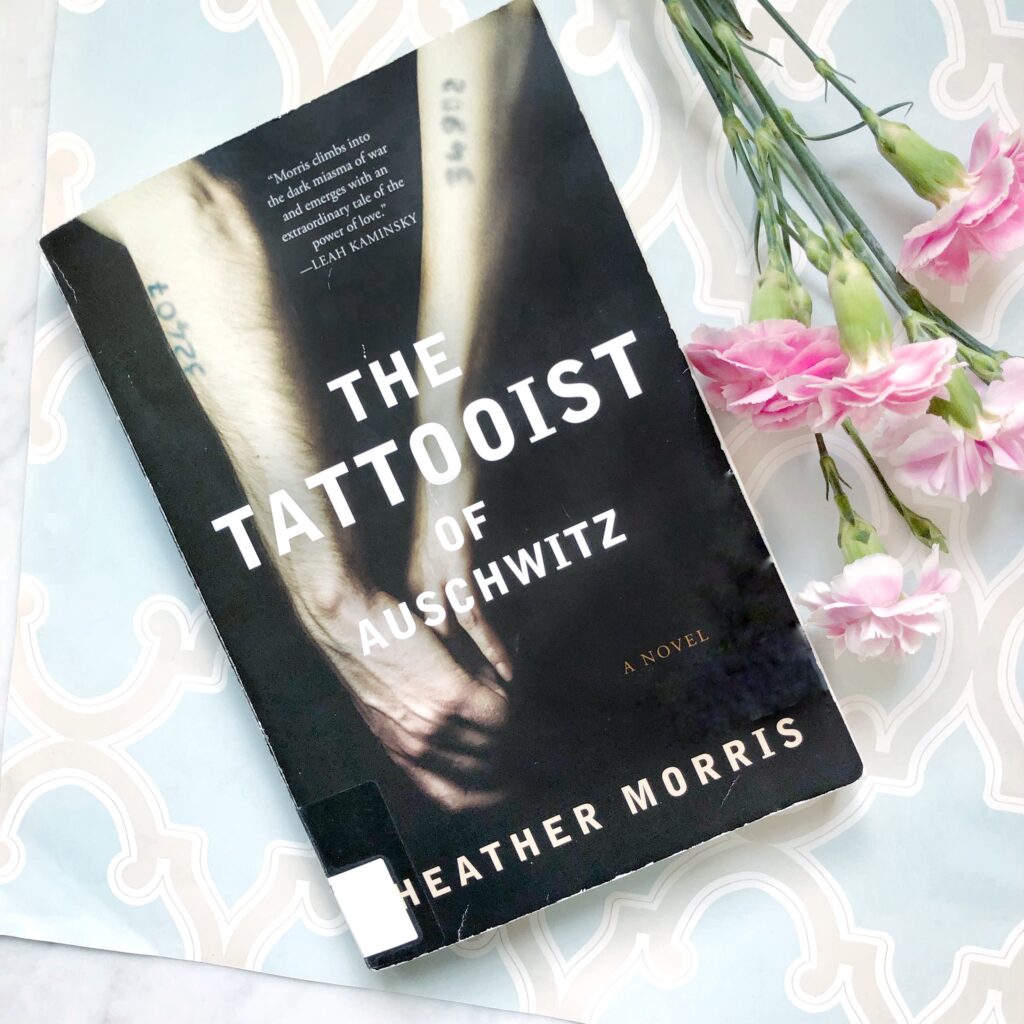 The Tattoist of Auschwitz by Heather Morris
This is a fast read, but not a book you will easily forget. Based on the interviews Heather Morris had with Lale Sokolov, this biography is a love story as well as the story of hope during the Holocaust. Lale is charged with tattooing the arms of the prisoners at Auschwitz-Birkenau and this is how he meets Gita, the love of his life, to whom he was married for 60 years. Lale uses his privileges with members of the SS to help prisoners get food and other items. The book is funny at times as you understand that relationships and human interactions were real and necessary during imprisonment. Ultimately, this is the incredible true story of survival, bravery, and love.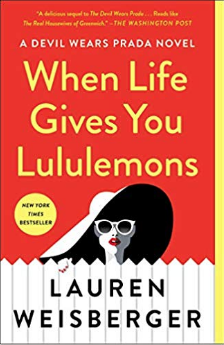 When Life Gives You Lululemons by Lauren Weisburger
Total and complete mind candy, When Life Gives You Lululemons does not disappoint as the sequel to The Devil Wears Prada. We meet Emily again, now a PR maven in LA, when she visits her friend in suburban Connecticut, where the story is set. Emily, who is very 'LA', meets her friend Miriam's social circle and the two worlds couldn't be more different. Emily is the same brash character from Devil and it's fun to hear her take on these suburban women. Maybe it's because I'm a SAHM/WAHM and I could recognize the mom characters in the story, or, maybe because it's just a fun and entertaining novel, but I enjoyed this book and highly recommend it as a vacation or anytime read.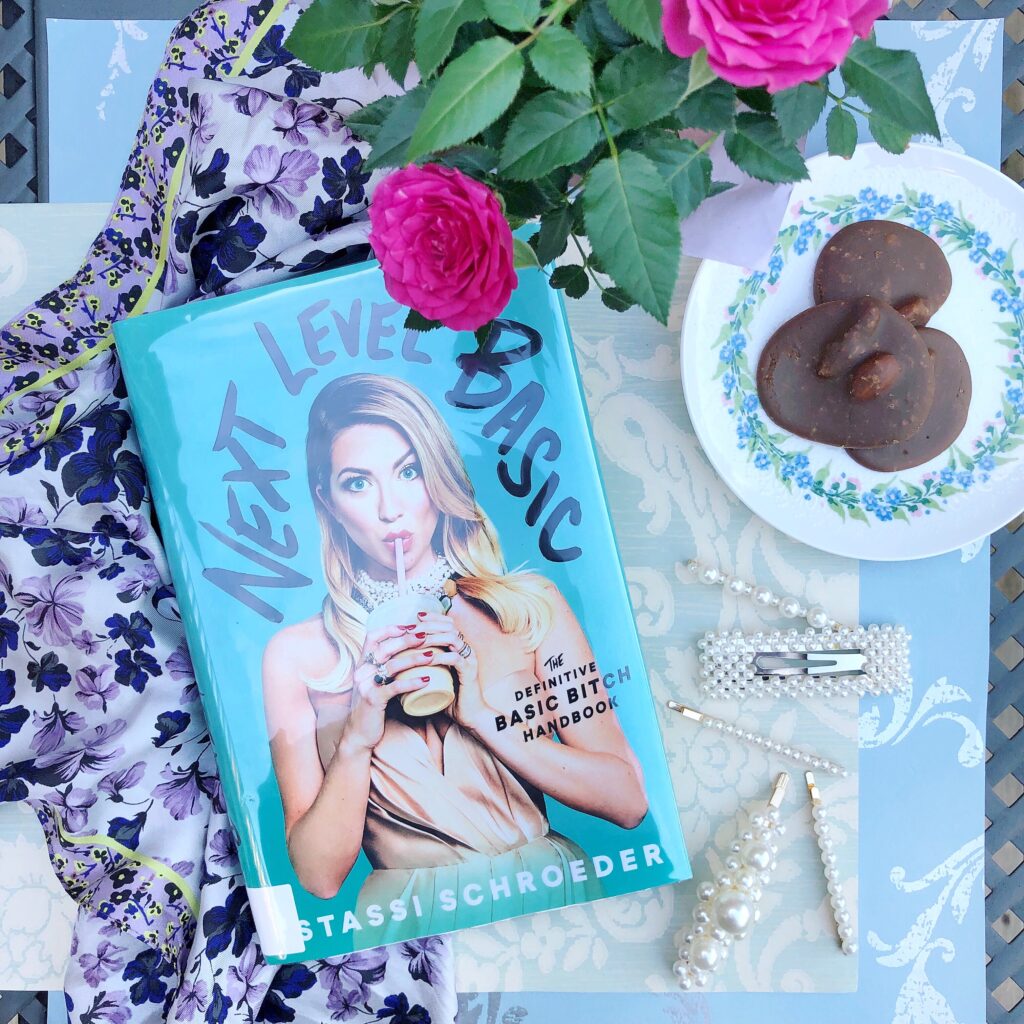 Next Level Basic by Stassi Schroeder
I'm a proud reality TV watcher and I'm not ashamed of that! It's what keeps me entertained on the treadmill when I don't want to concentrate too much on what I'm watching. Stassi is from the Bravo reality show called Vanderpump Rules, a show which follows a group of millennials who work at and around SUR, a hip restaurant in LA. This NY Times bestseller is Stassi's first book where she is completely herself as she takes you through why and how it's important to be yourself. She's very honest about the mistakes she's made because she opened her mouth before checking the facts. She's lost sponsorships and opportunities this way, but has learned from them. The purpose of the book is to teach you to embrace who you are. Another fast and fun read.
Asymmetry by Lisa Halliday
Written in three sections, Asymmetry, Lisa Halliday's debut novel, is a book that you will be thinking about for a while. Each of the sections stands on its own, but there are subtle linkages. The first section follows an aspiring writer, Alice, and her affair with a much older Noble Prize winning author named Ezra Blazer (loosely based on Philip Roth) who is always worried about his next book and his waning fame. The second section is Alice's fictional writing, which tells the story of an Iraqi-American economist and his return to Kurdistan to see his brother. And the third section is a radio interview with Ezra Blazer, the Noble Prize winner from part one. It's up to the reader to understand how these stories connect… or not, but they certainly make you think about the different lives we all lead around each other and how our lives and events could possibly intersect.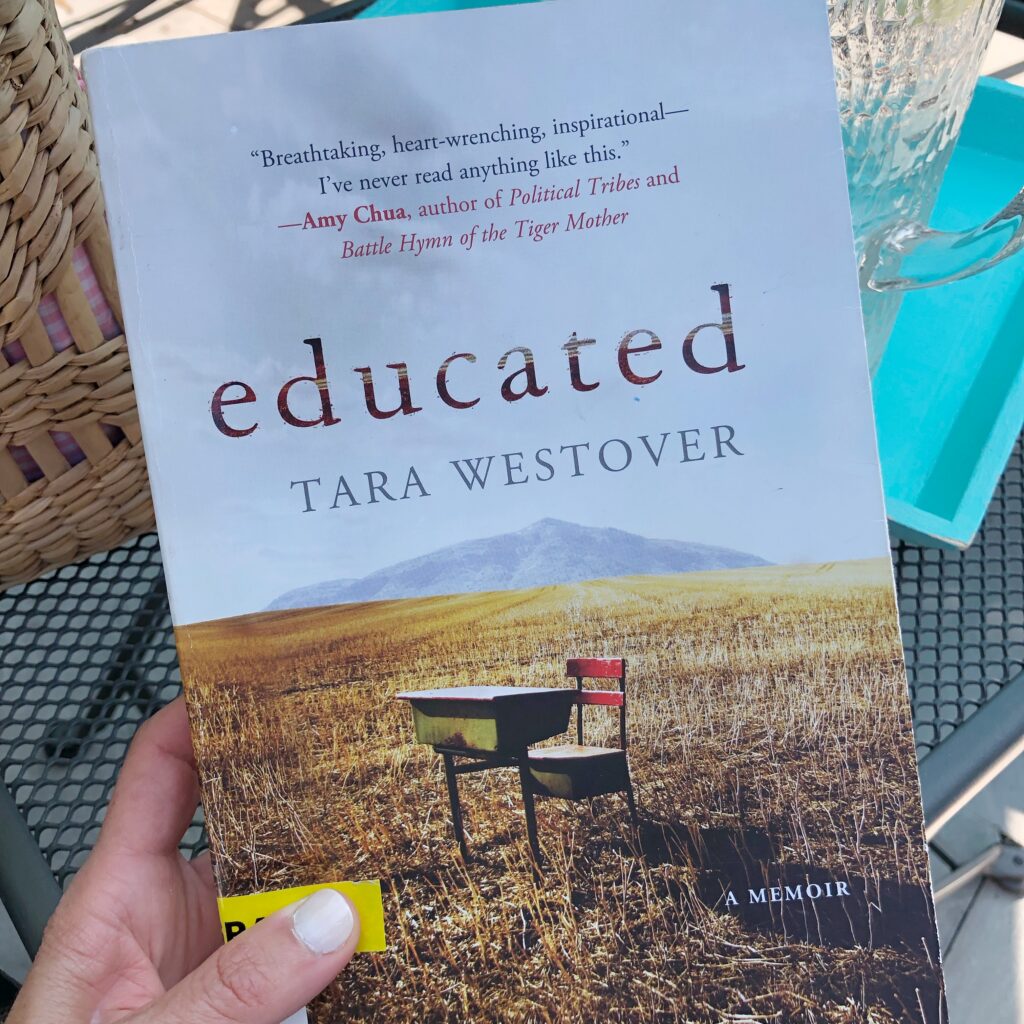 Educated by Tara Westover
It only took me one year and 24 hours to read this book, but I wish I had read it a year ago for my book club, where I could've discussed this book more fully. Educated (a #1 New York Times bestseller) is the biography of Tara Westover, who grew up as one of seven children in the mountains of Idaho to survivalist parents: her dad was always preparing for the end of the world and the kids had to help. She was home-schooled and only set foot in a classroom when she entered Brigham Young University at 16 or 17. What a story. So well-written and so honest, sad, real, and yet, up-lifting.
Tara does an amazing job of taking you through the emotional hold her dad and the mountain, Buck's Peak, had on her. We learn she was abused by her brother and that her parents never want to admit this fact. She begins to question her memory and even doubt this abuse. Confronting her family gets her nowhere and she realizes that leaving the mountain and most of her family is the only way for her to find herself…his becomes her education.
The Silent Patient by Alex Michaelidis
I'm a very picky reader of thrillers and I admit that I practically need a personal recommendation to read one. I saw many people I follow on Instagram reading this book, and The Silent Patient does not disappoint. This is a fast-paced book that is very cleverly written with a twist that is partially anticipated. Theo Faber is a psychotherapist who seeks out Alicia Berenson, (accused of shooting her husband) in order to treat her and get her to break her silence. I can't tell you more or I will ruin the story, but I thoroughly enjoyed this book.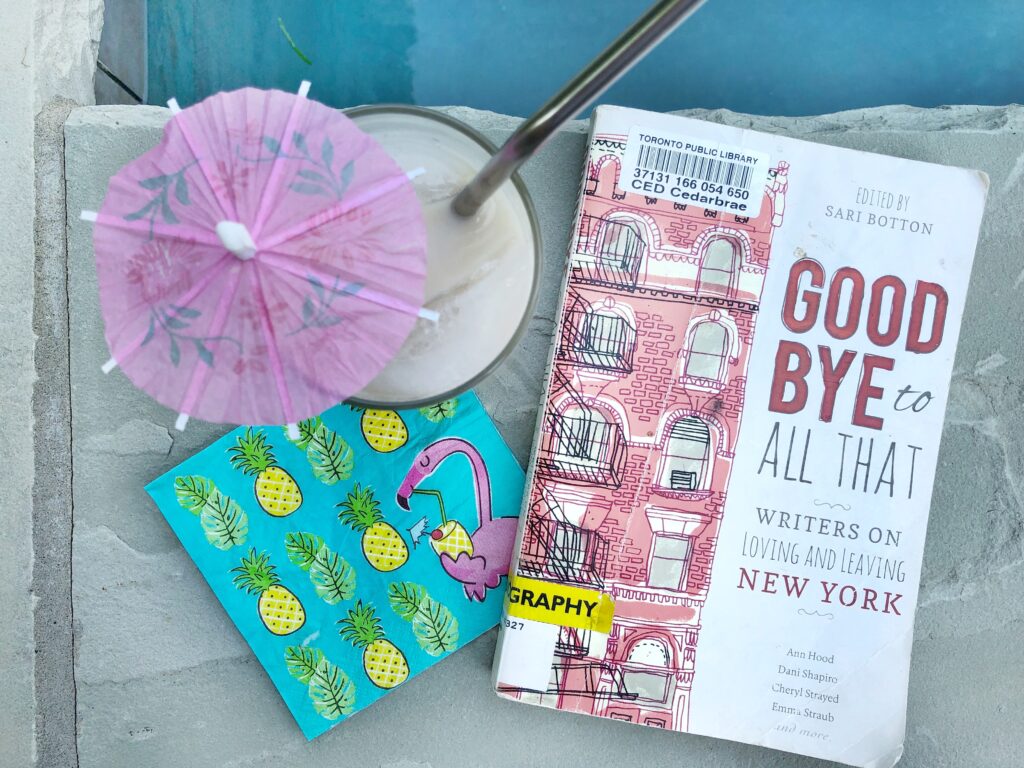 Goodbye To All That: Writers on Loving and Leaving New York, edited by Sari Botton
Joan Didion's original essay, Goodbye To All That, written in 1967, is the jumping off point for 27 authors to write their own love affairs about New York City. Each author recounts his/her experience and I loved all of the references to familiar places. So many of us love New York and dream about living there, but not all of us follow this dream. These essays are written by authors like Cheryl Strayed (Wild) and Melissa Febos (Whip Smart) and Chloe Caldwell (Legs Get Led Astray). I first saw this book at the bookstore in The Museum of the City of New York and knew I wanted to read it for all the nostalgic feels the authors evoke about New York.
Let me know in the comments if you enjoyed these recommendations and super-mini reviews. And, I'd love to get some book suggestions from you!

Email This Post