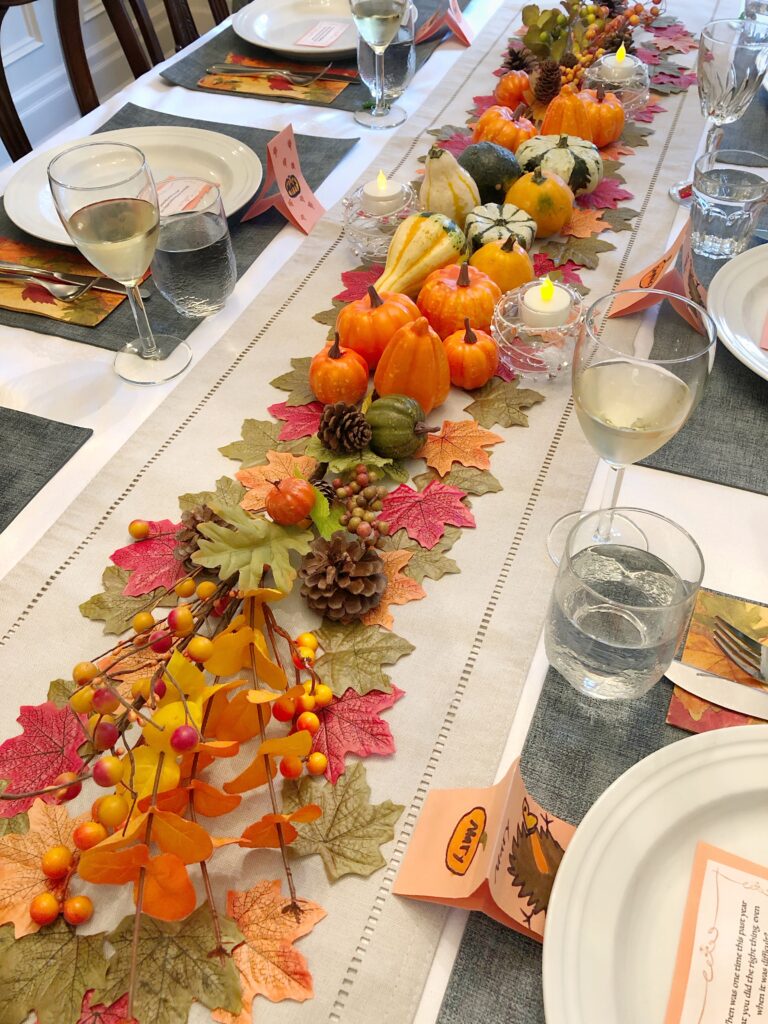 Thanksgiving is a special time of year for celebrating family and friends, and setting the table should be something fun, easy, and seasonal. In the past I hadn't really spent much time on the centerpiece or place settings for my Thanksgiving table, but this year, I did.
In Canada, Thanksgiving falls on the second Monday in October, making it the perfect time for college students to come back home after spending six weeks away. We love having our oldest come home to enjoy some warm weather, family time, and great food.
This year, I challenged myself to creating a simple yet elegant Thanksgiving table. We host Thanksgiving, so I had a lot of items on hand already. I added a few dollar store finds and re-purposed some tableware and I was all set.
My daughter and I also printed out some questions (that we got online) about being grateful so that each person could ask one of the group, after first providing their own answer. For example, one question is 'If you could learn a new skill this coming year, what would it be?'  and another one is 'What is the most valuable lesson you've learned this year?'.  Asking these questions turned out to be my husband's favorite part of the meal (other than the food, of course) and we all enjoyed learning more about each other.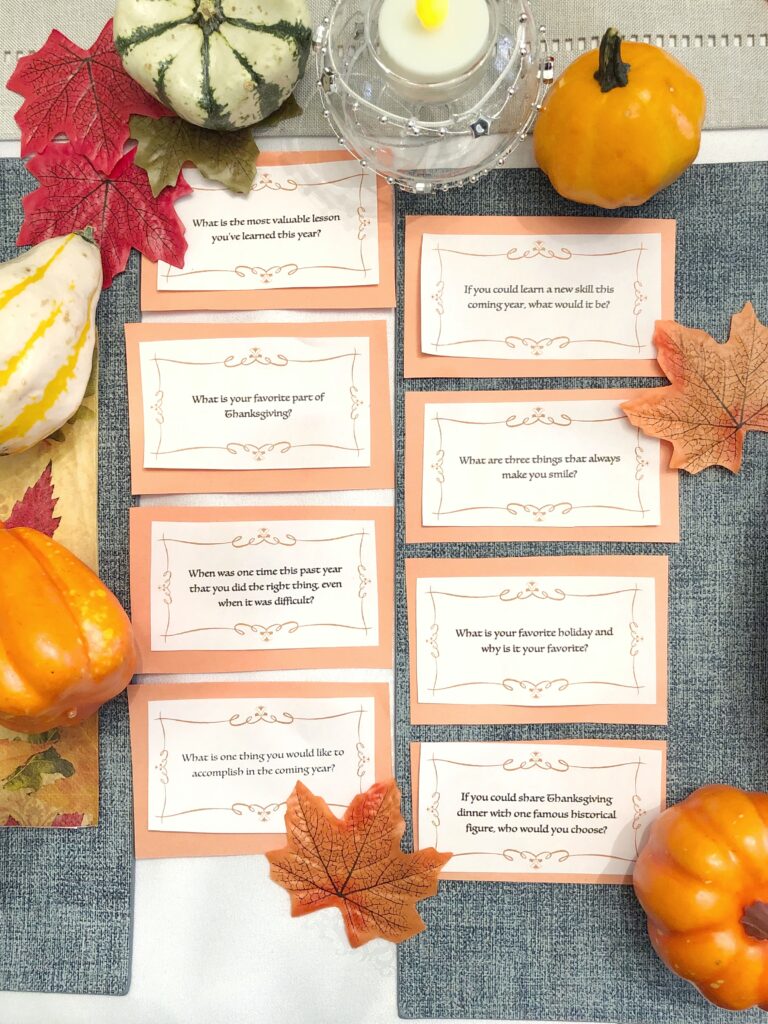 For the centerpiece, I laid out a grey table runner and added two round grey placemats at the ends of the table, the latter from the dollar store. I used vinyl, denim colored-placemats that I already had for the other 6 place settings. From the dollar store, I found thin fall-colored nylon leaves that I shaped into an oval on top of the runner.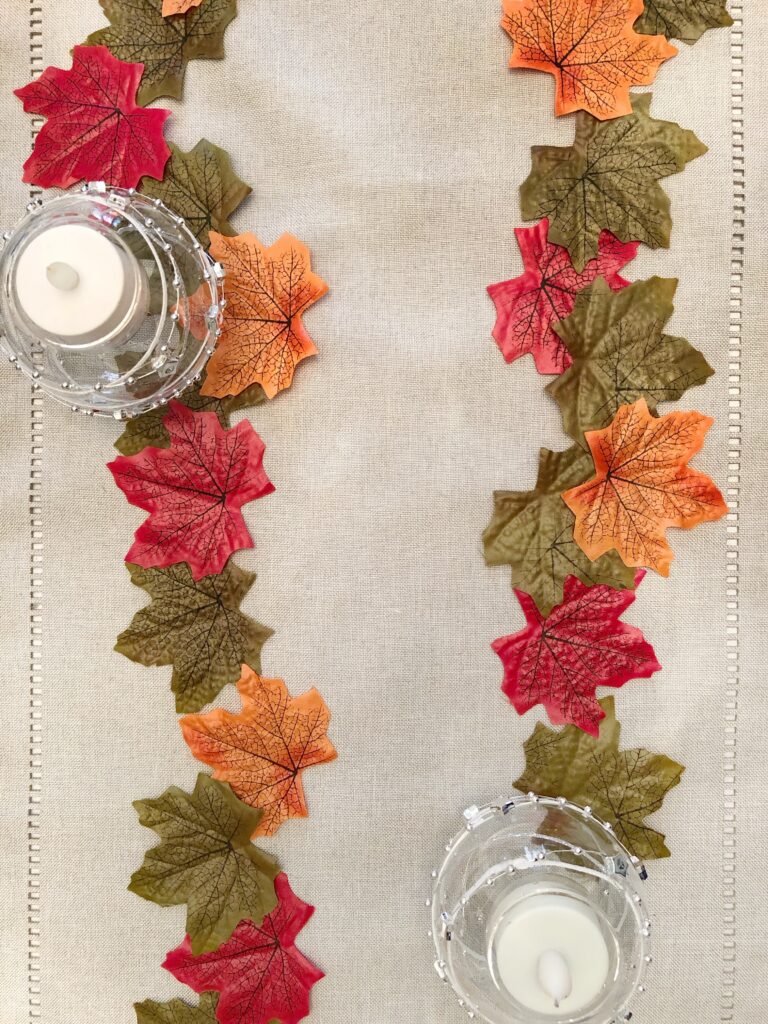 Also from the dollar store, I used decorated fall 'twigs' and plastic pumpkins. I gathered pine cones from the neighborhood and scattered them in the center. Fresh mini gourds and squash are readily available this time of year at the grocery store. Lastly, I added some candles with battery-operated tea lights.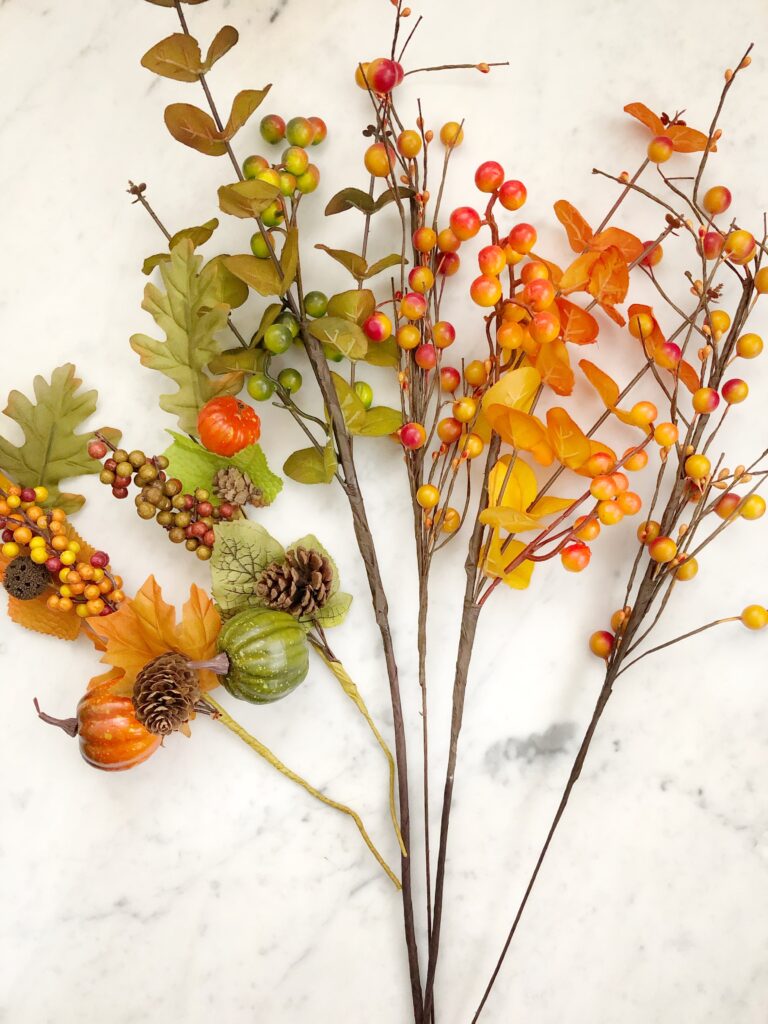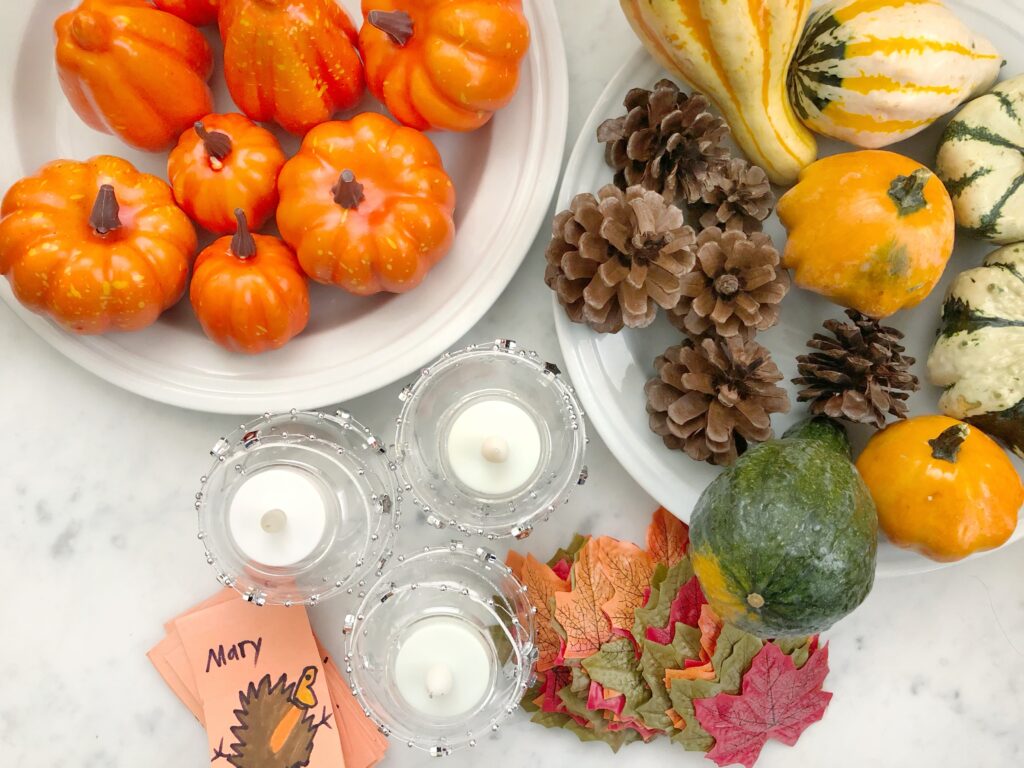 I used white plates to let the other colors, like the orange, red, and green, to pop. For place cards, my daughter had made personalized ones with turkeys on them quite a few years back. Her art skills have since improved, but we keep the cards as a memento and they're very cute! We printed out the questions and glued them onto orange cards to make them look more formal, and we placed them at each place setting.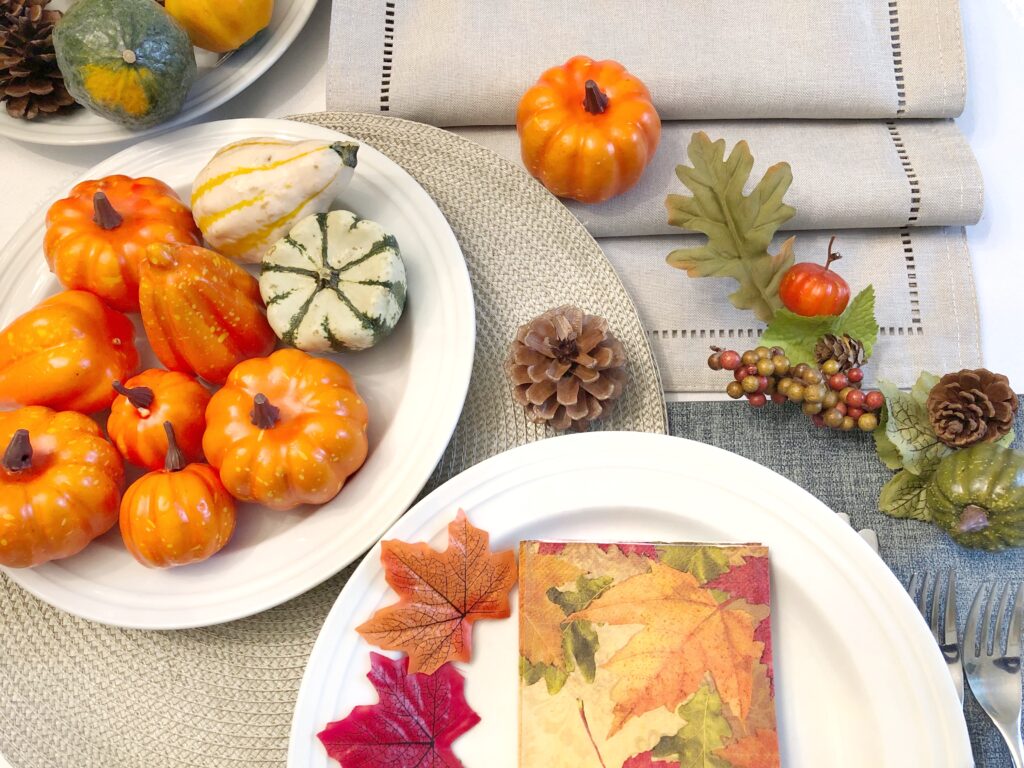 Decorating for Thanksgiving was a creative and easy thing to do. Look around your home before going out to buy new things. For example, I would've never thought about using the blue placemats I had for Thanksgiving! Stick to a simple color theme and objects to keep the table elegant. Include crackers or a game or something fun to do. Let me know what you think and what you do to decorate your Thanksgiving table. Happy Thanksgiving!

Email This Post