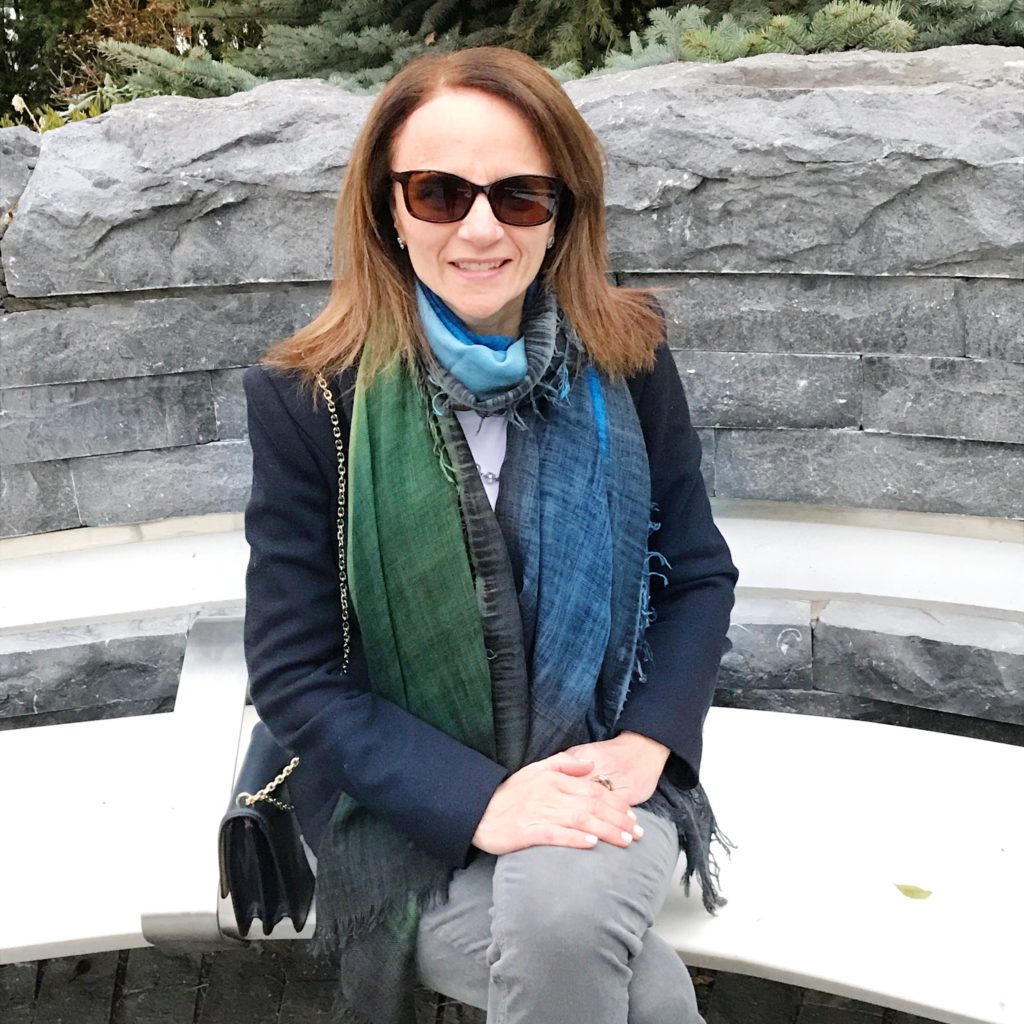 We usually think of winter as a time for thick, heavy-knit scarves that we wear with our coats, but it's also the perfect time to wear a warm fashion scarf! Maybe you're like me and tend to wear dark colors like blues, greys, browns, and black at this time of year. I find that adding a scarf in a complementary or contrasting print is a great way to add texture and depth to a monotone winter outfit.
You know I love scarves from all of the previous posts I've done, like this one and this one.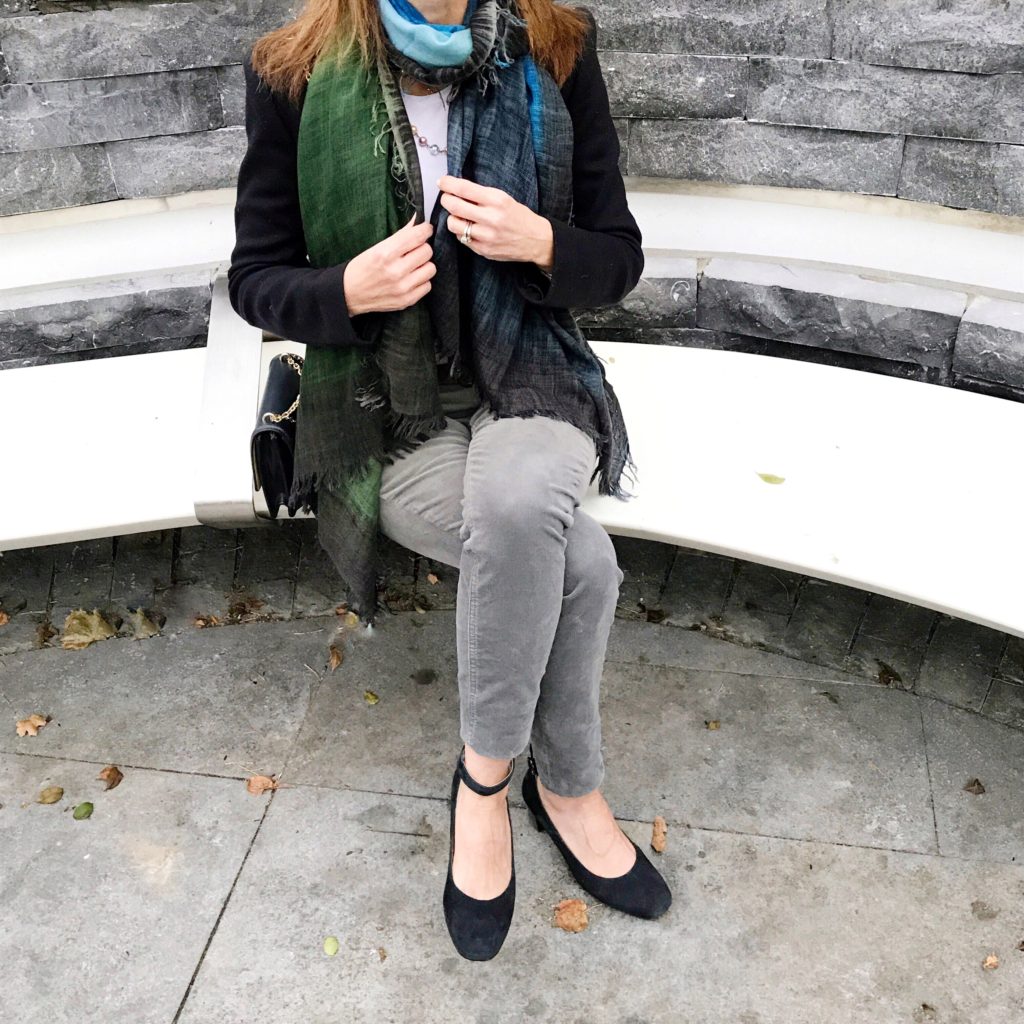 So, why do I love this Kala scarf in particular? This scarf has so many things going for it: it's a 25% silk/ 75% Australian wool combo, making it super soft and warm; it's medium weight; and, it goes through a series of cool colors from one end of the scarf to the other. I especially love that it's Rothko inspire because he's one of my favorite painters. If you've spent time in front of a Rothko painting, or been lucky enough to visit the Rothko Chapel in Houston, then you know that there's a certain feeling of simplicity and serenity to his work. The abstract nature of this scarf adds an element of quiet color to any outfit. I also like the all-around small fringe.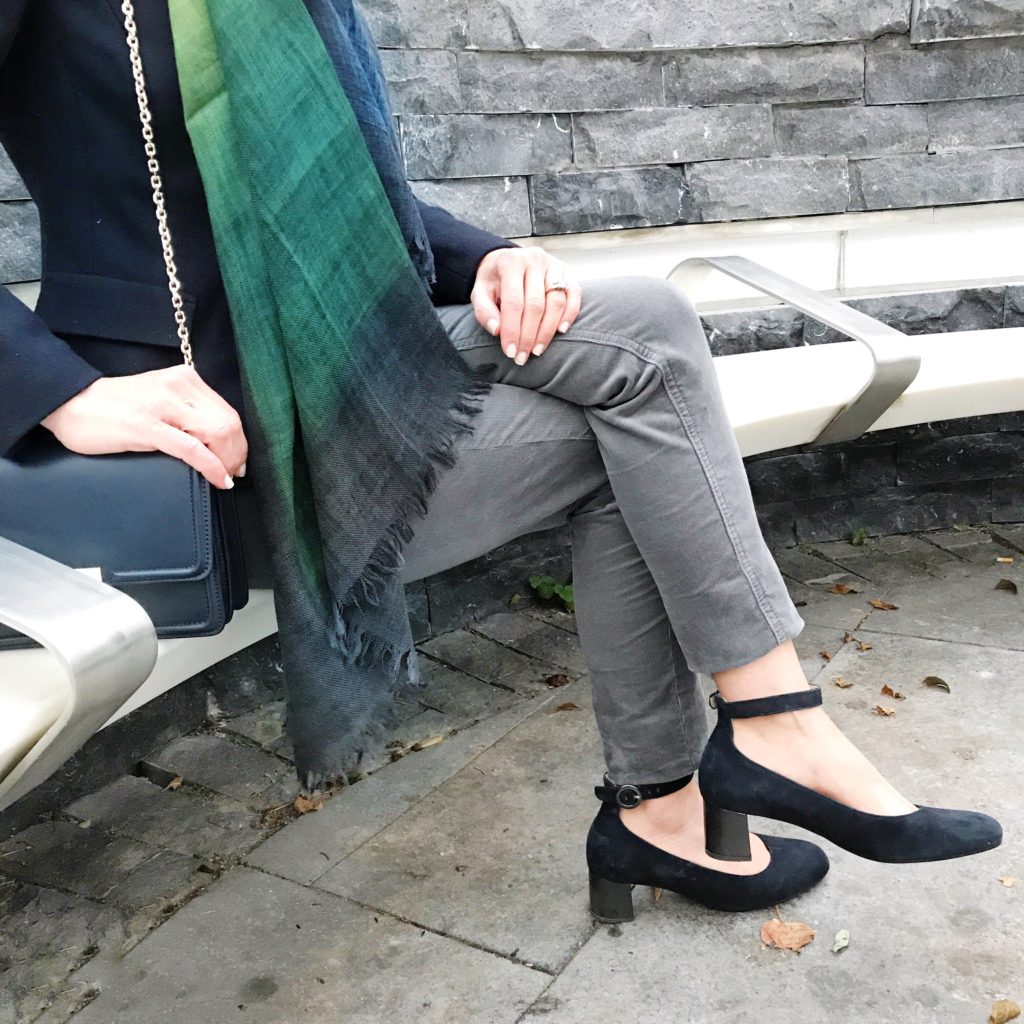 This scarf is hand-sprayed, making each piece a one-of-a-kind item. The medium, twill weave of the fabric makes it light enough to wrap around your neck once and is thin enough to be worn draped around your neck, and hanging down past your knees.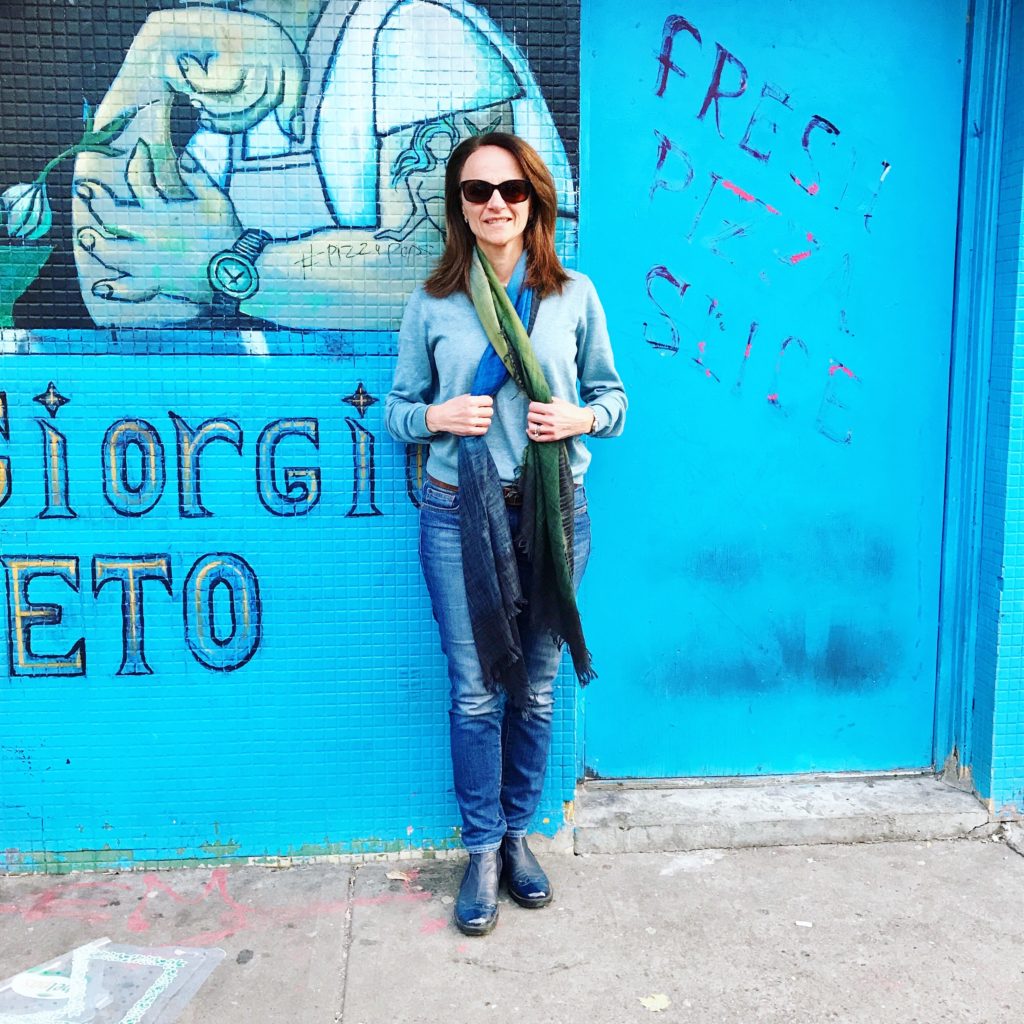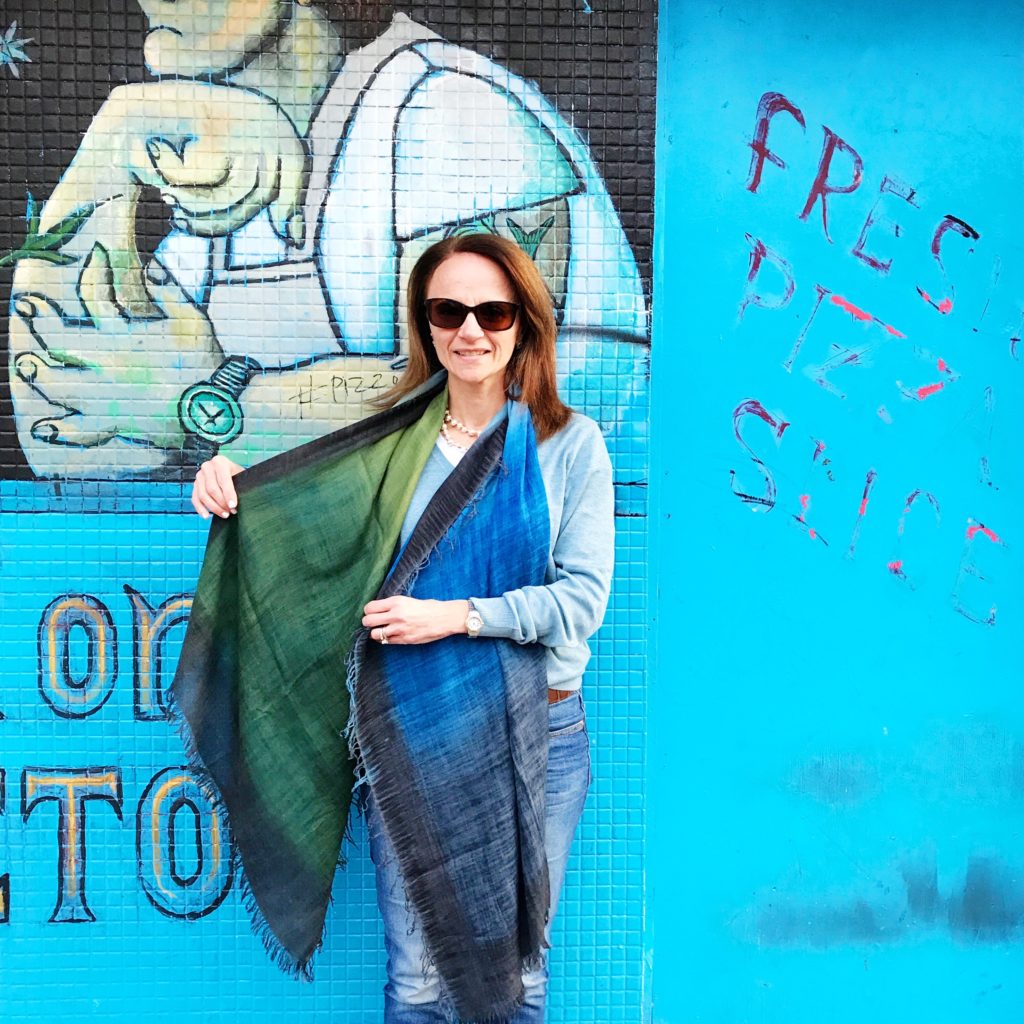 Here it's styled with grey cords and a navy blazer, shoes, and bag. The light blues and greens in the scarf take the outfit from boring to something more vibrant, dressing up an otherwise plain outfit: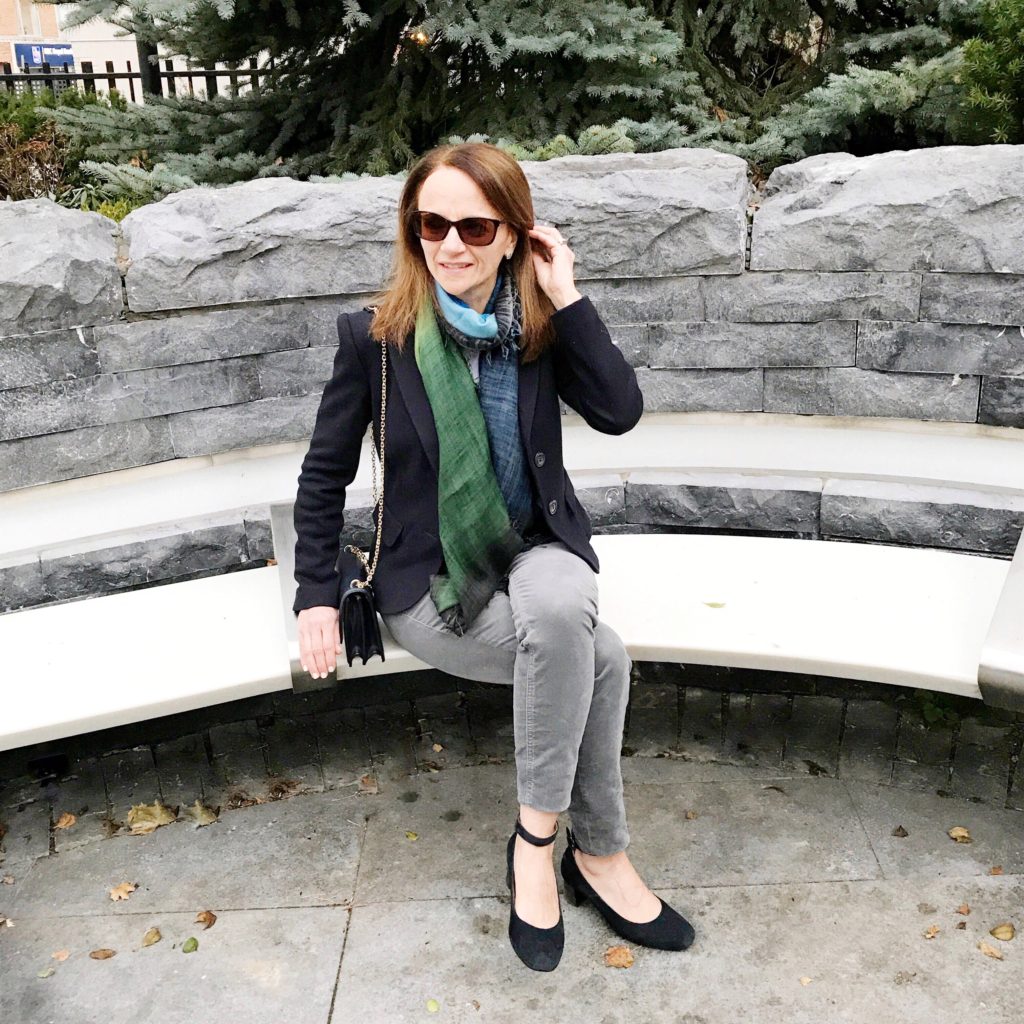 Here are a few photos of similar scarves, from the Kala Scarves collection:
And, I love how the pink version of the scarf goes great with greys and browns: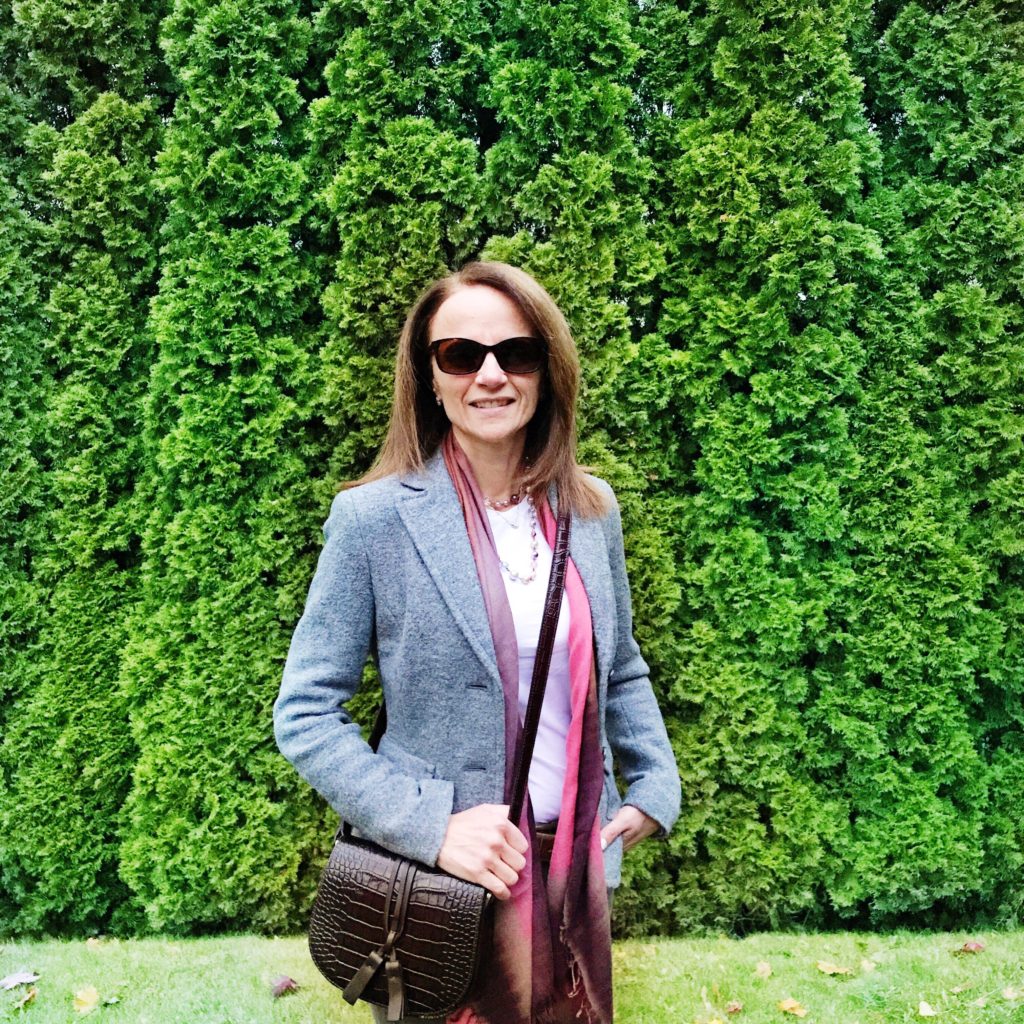 What about you? Warm fashion scarf or thick, heavy-knit scarf?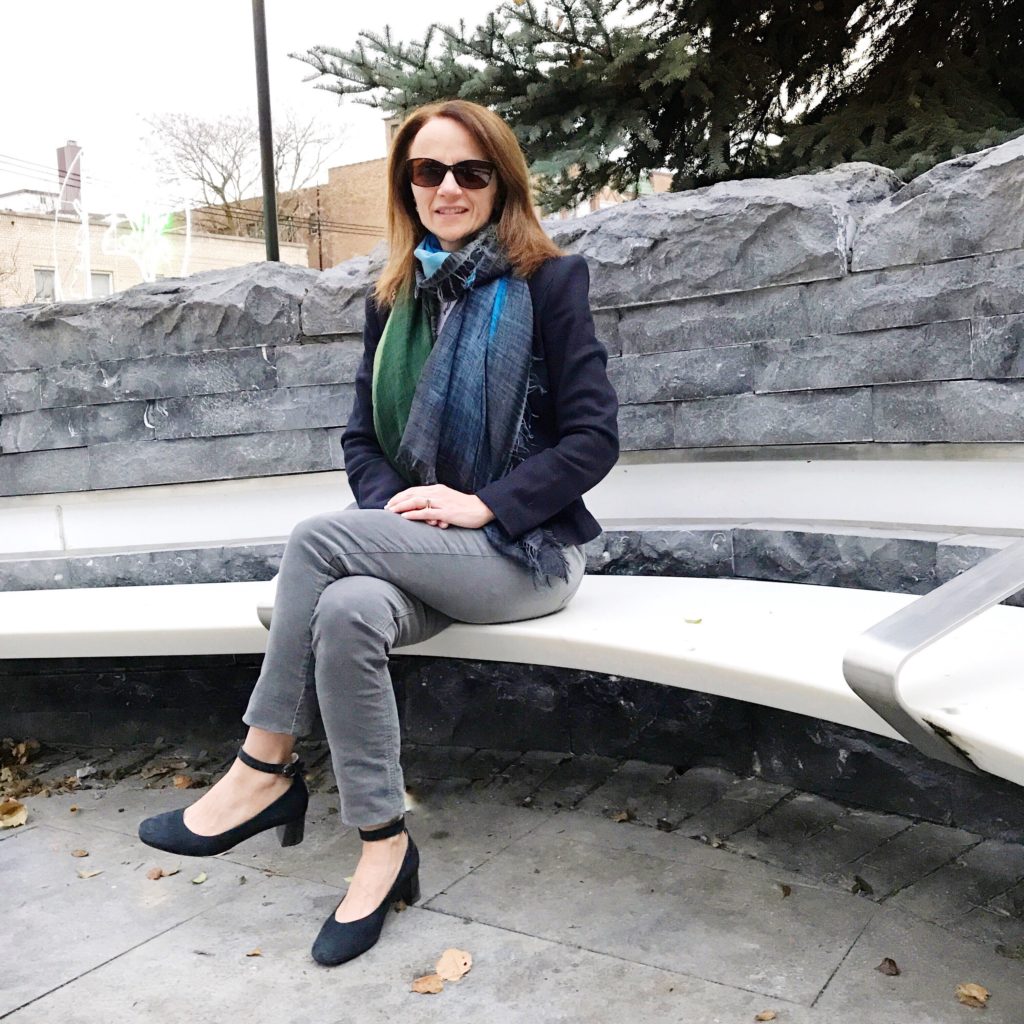 This post is created in partnership with Kala Scarves, but all opinions, as always, are my own.

Email This Post