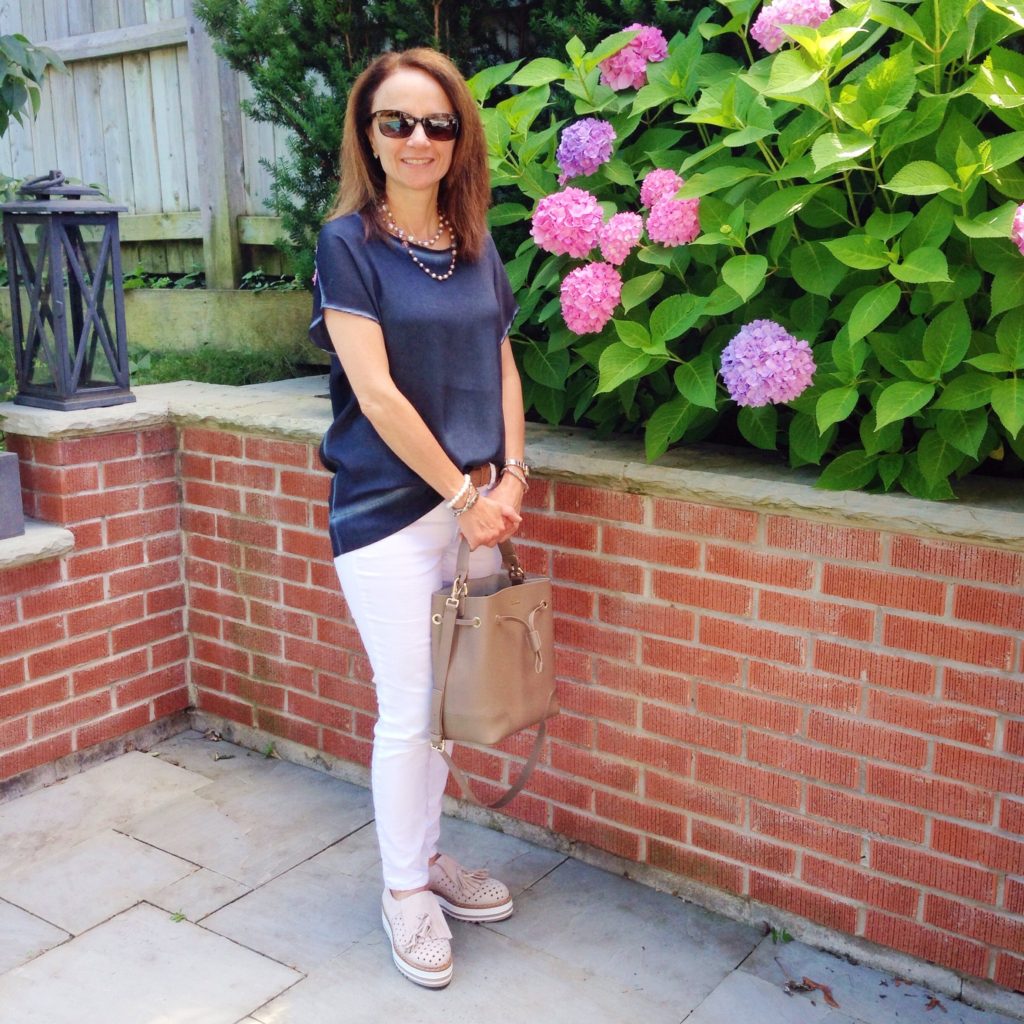 This post is a tip of the hat to European styling and designers. As I write this, I realize there's a lot to talk about when you think about American vs European designers and the different approach to design and style. Hmm, I'm thinking this could be the topic of another blog post, but I digress.
This very simple outfit shown is a little bit outside of my comfort zone in that the top is flowy (where I usually prefer more fitted clothing) and the shoes are lug soles, which I've blogged about before (and a little higher than I would choose for every day wear). It's a casual outfit, yet it has some details that make it more stylized.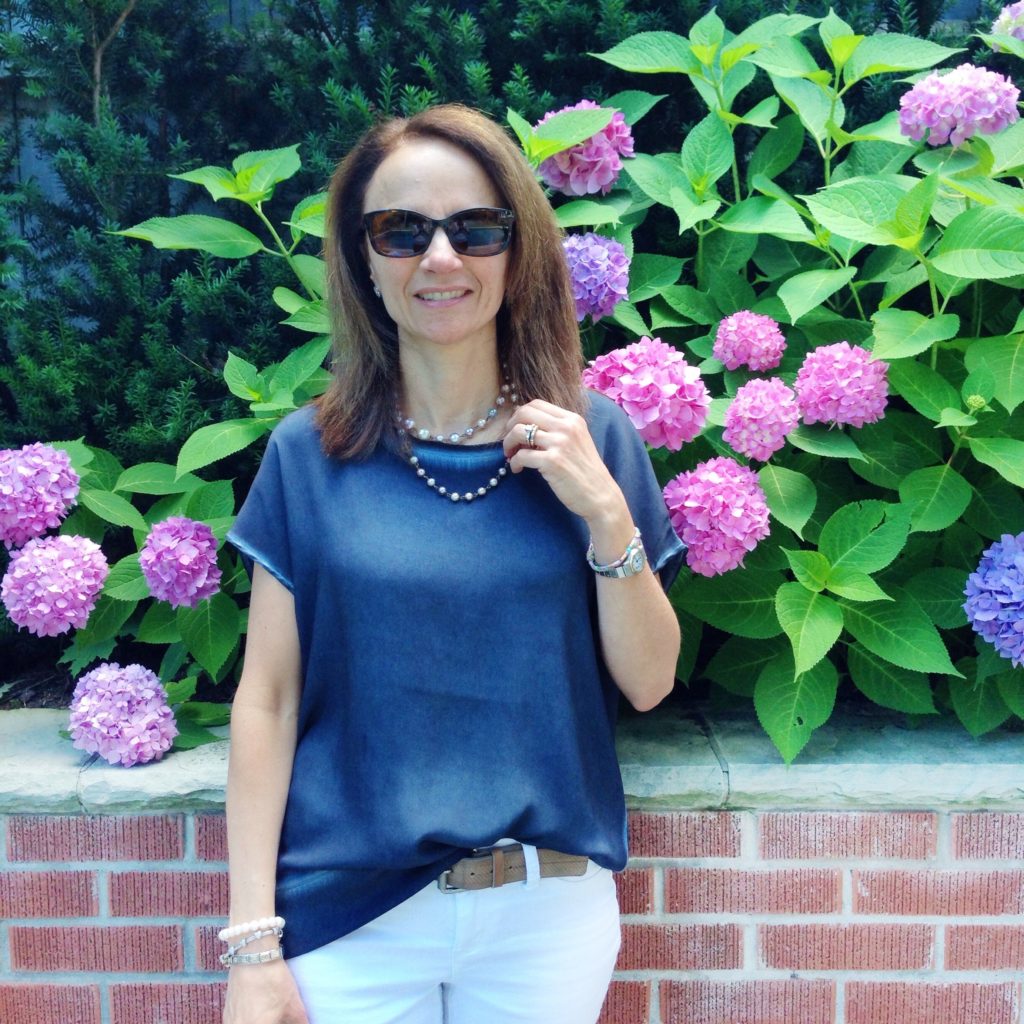 I gravitated towards this top because it's navy and because it's soft, made of silk. It's also not plain, having some raw edging and tie-dye detailing which I like. The back has a keyhole button and loop closure and the slightly elasticized hem is a separate piece of fabric with more subtle tie-dye detailing along the seam. I paired it with classic white pants because I liked the contrast with the blue. This top is by Repeat Cashmere, a 40 year old clothing company based in Holland that I was familiar with because I love their winter sweaters and cotton blazers.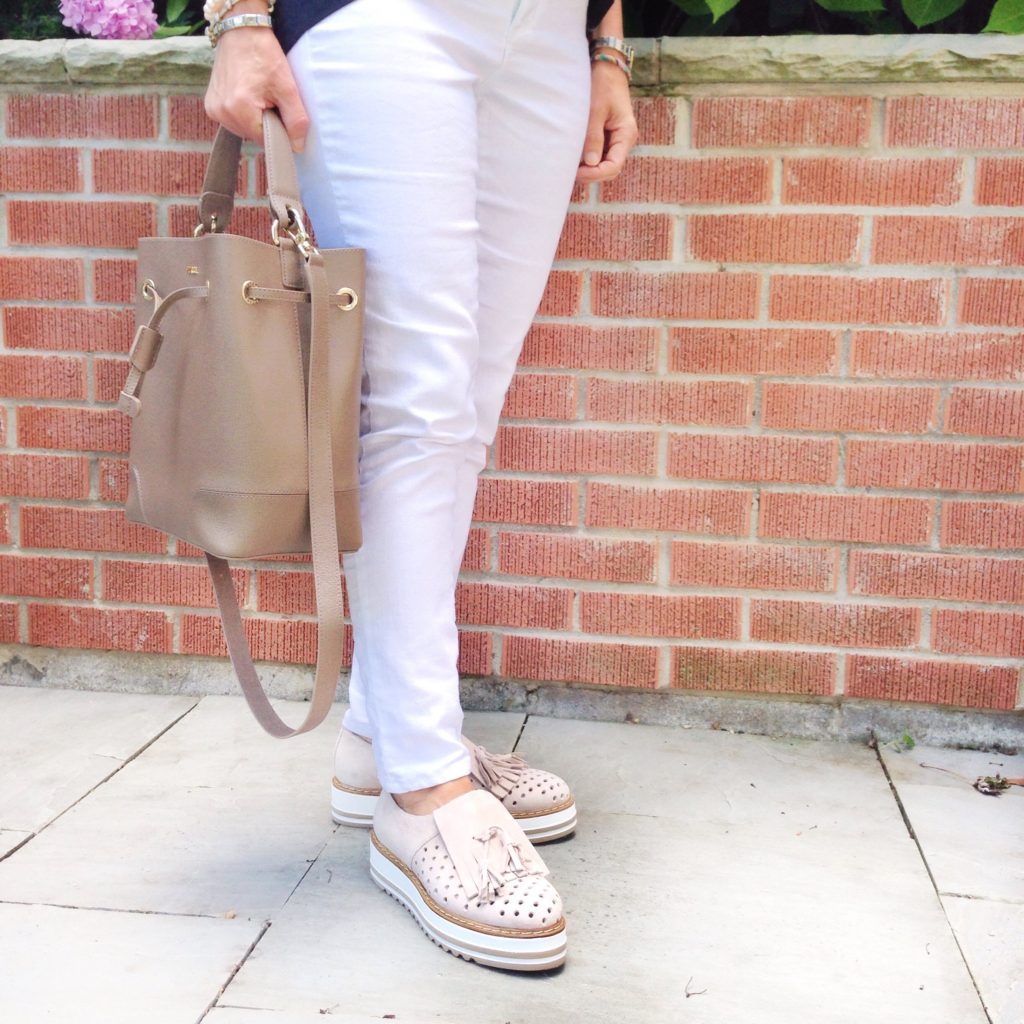 The lug soled shoes are the second pair I own from German-based designer Marc Cain. I have a winter pair from them that I've profiled before (here). I don't know why, but lug soled shoes are quintessentially European to me. They're edgy, detailed, fashionable, and provide height and comfort all in one. Think Prada and the like. This pair is suede, fringed, and tassled. I added a beige belt and handbag to match the shoes and to keep the outfit fairly sedate.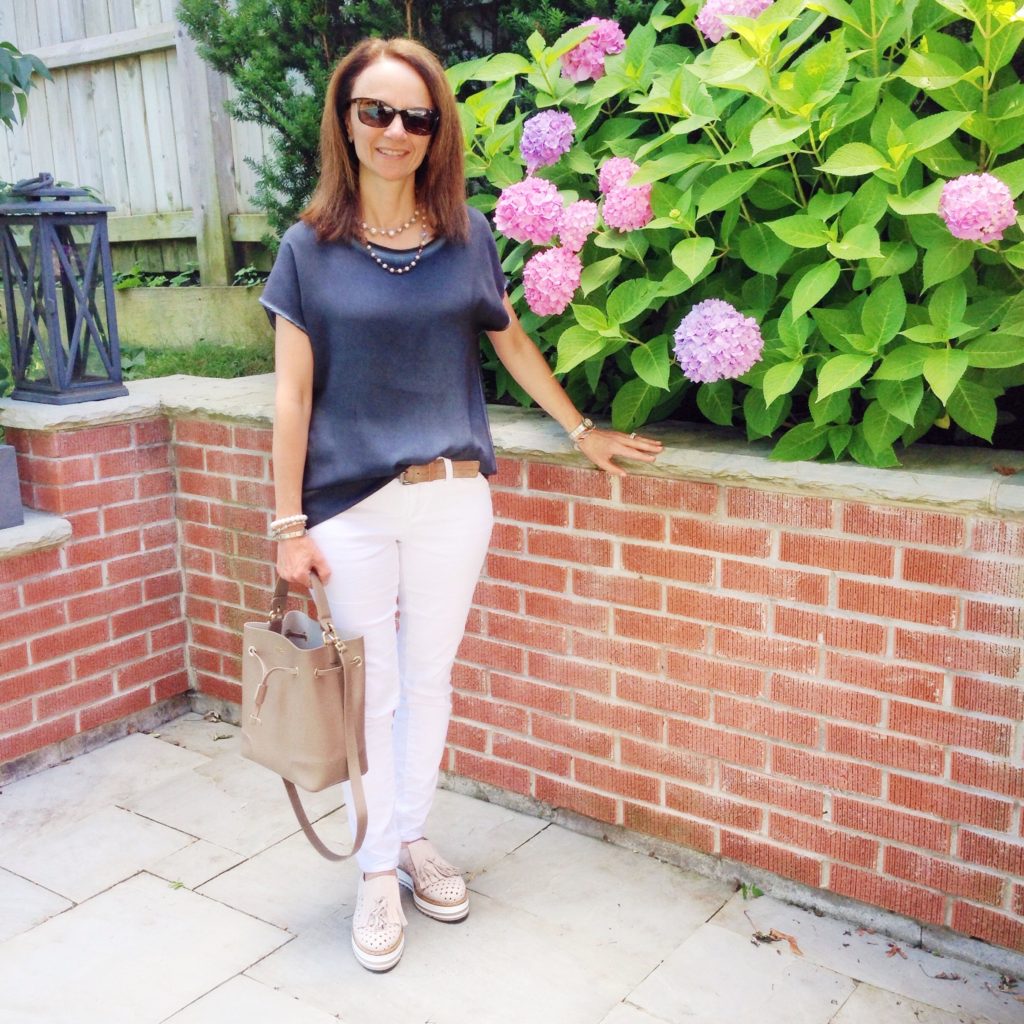 What do you think? Do you agree that this outfit has a slightly more European flair? Also, have you been wearing lug-soled shoes this summer?
(Photos: Lauren R; Top: Repeat Cashmere from Fashion Find; Belt and shoes: Marc Cain; Jeans: Gap; Bag: Furla)
[email_post]