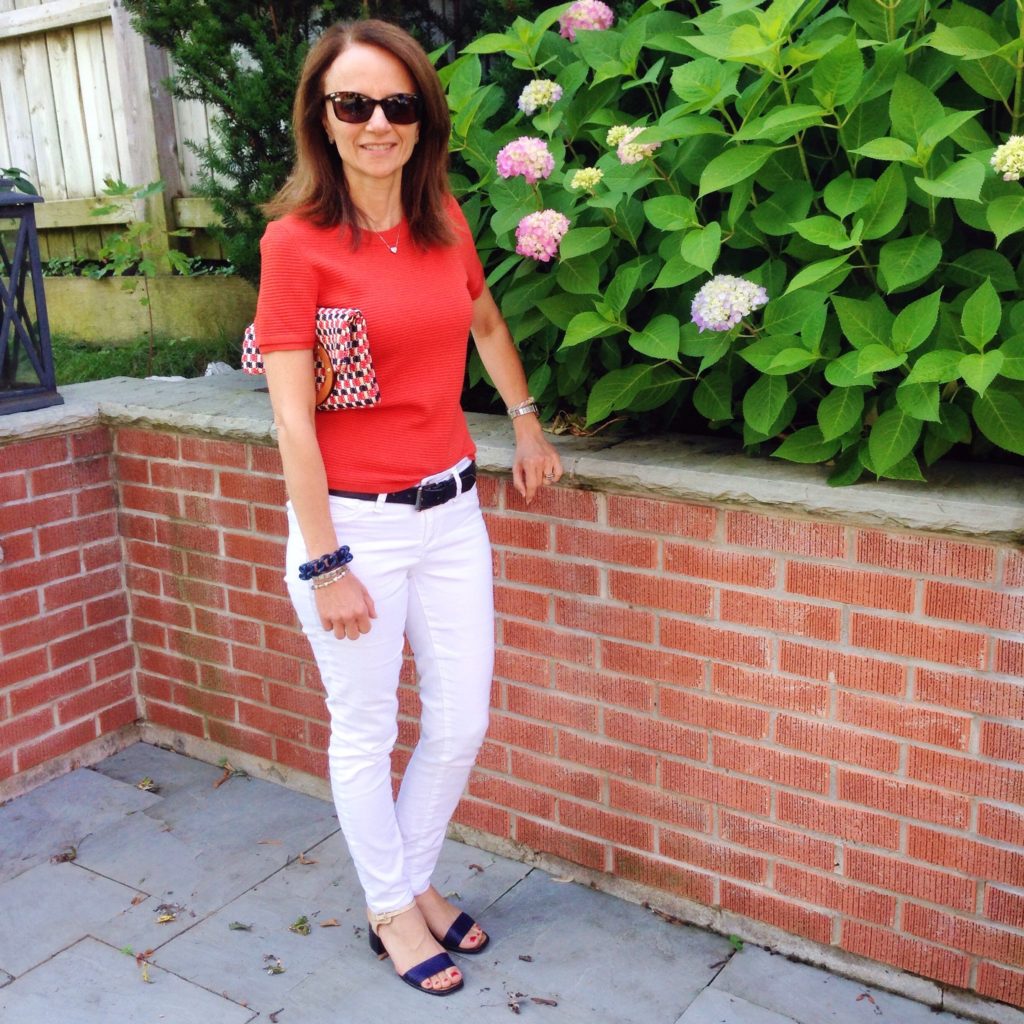 I've been told I wear navy all the time, and that's true! It works for my skin tone, I've blogged about, and I'm just more comfortable in blues. One way to mix things up is to add bits of color to the blues I wear – and, orange is one of my favorite ways to do this. It's not much different than red, white, and blue, which is often seen together. Orange is just a softer version of red.
In these photos, I've styled this orange merino wool sweater with white jeans. I like the contrast of the orange and white together. Merino wool in the summer is fine if it's lightweight and a finer knit and it's actually a good idea in the air-conditioned indoors.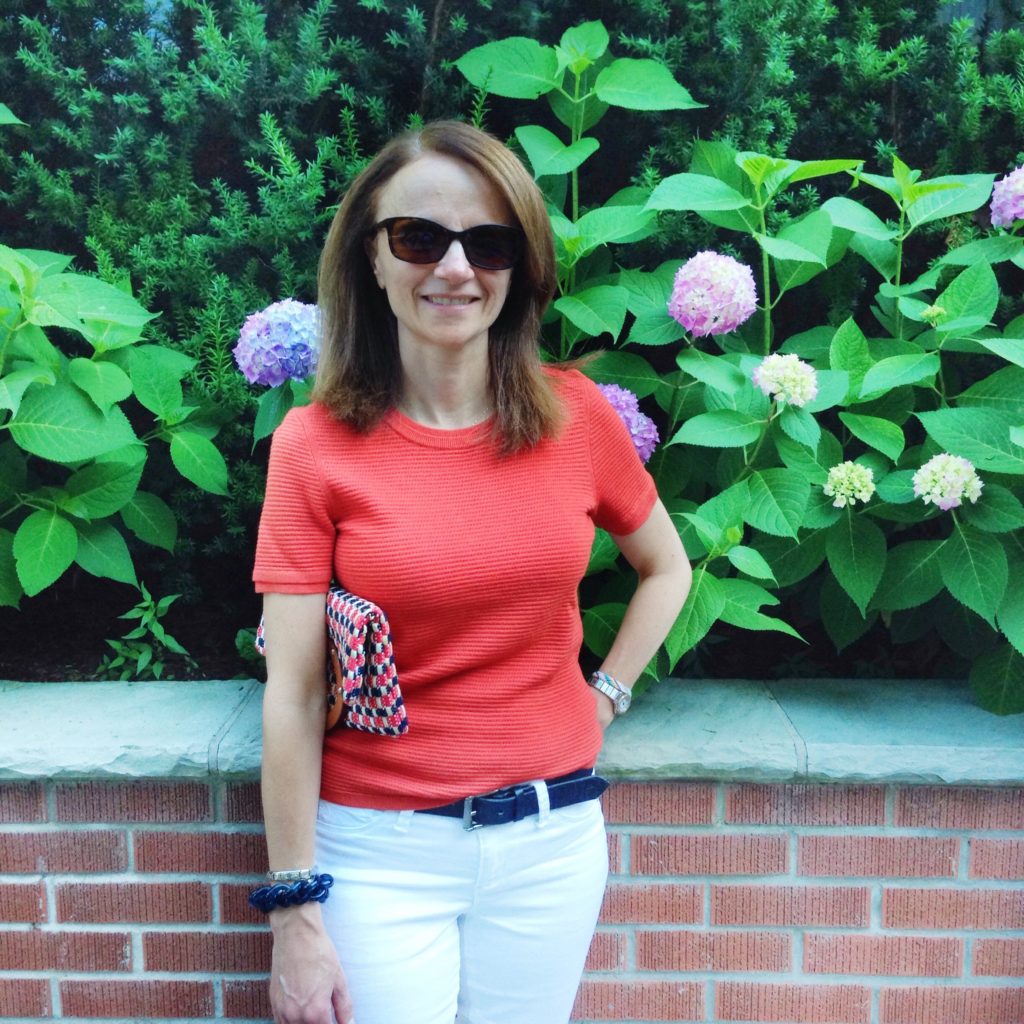 The navy belt and navy sandals ground the outfit and the straw bag has an orange-y red, white, and blue pattern which ties the whole outfit together. BTW, this Kate Spade purse is vintage in that I've had it in my collection since the last time straw bags were in. I kept it because it was unique and I knew that straw bags would resurface in some form or another!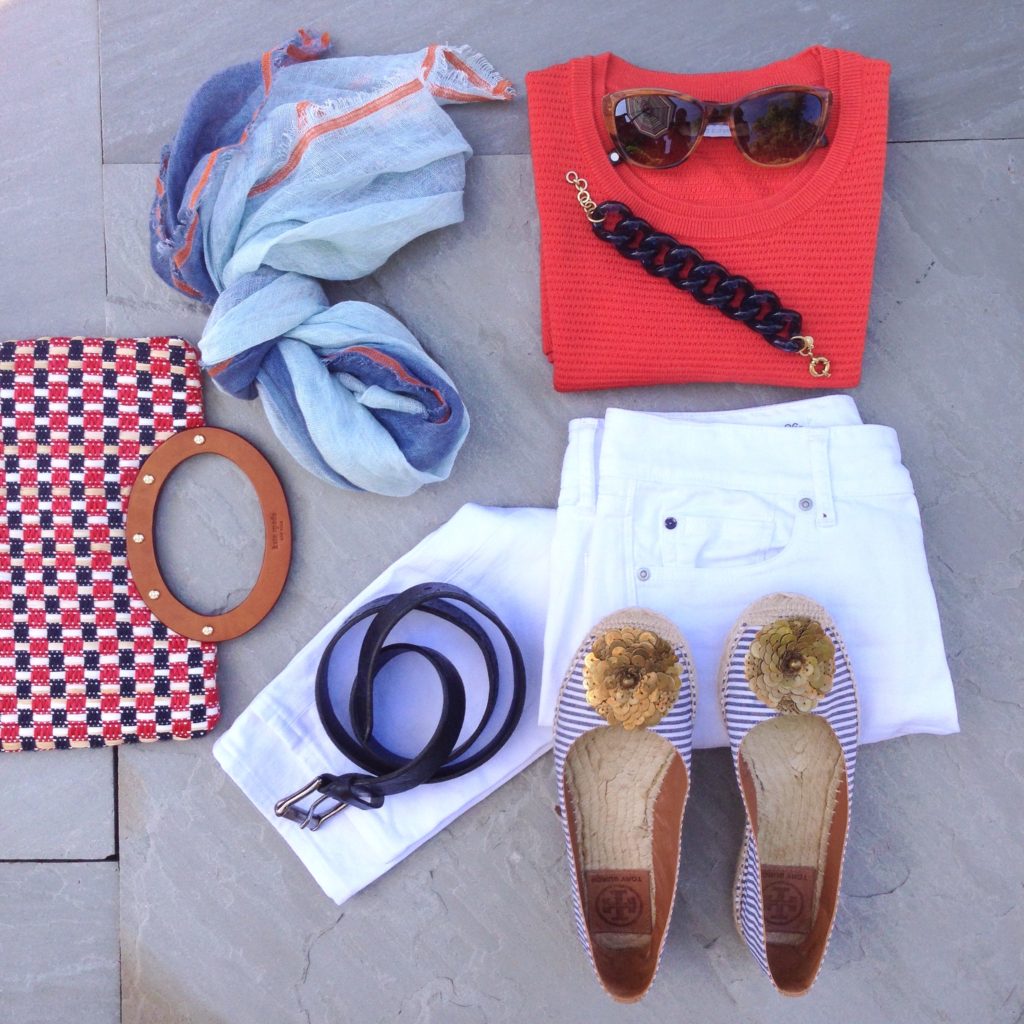 In terms of other accessories to wear with this orange-based outfit, I've added a mainly blue scarf, with orange surging on the edges. It's perfect with this whole outfit and it's from Kala Scarves, a Canadian-based company that I've blogged about before. And, I've added a subtle, blue lucite bracelet.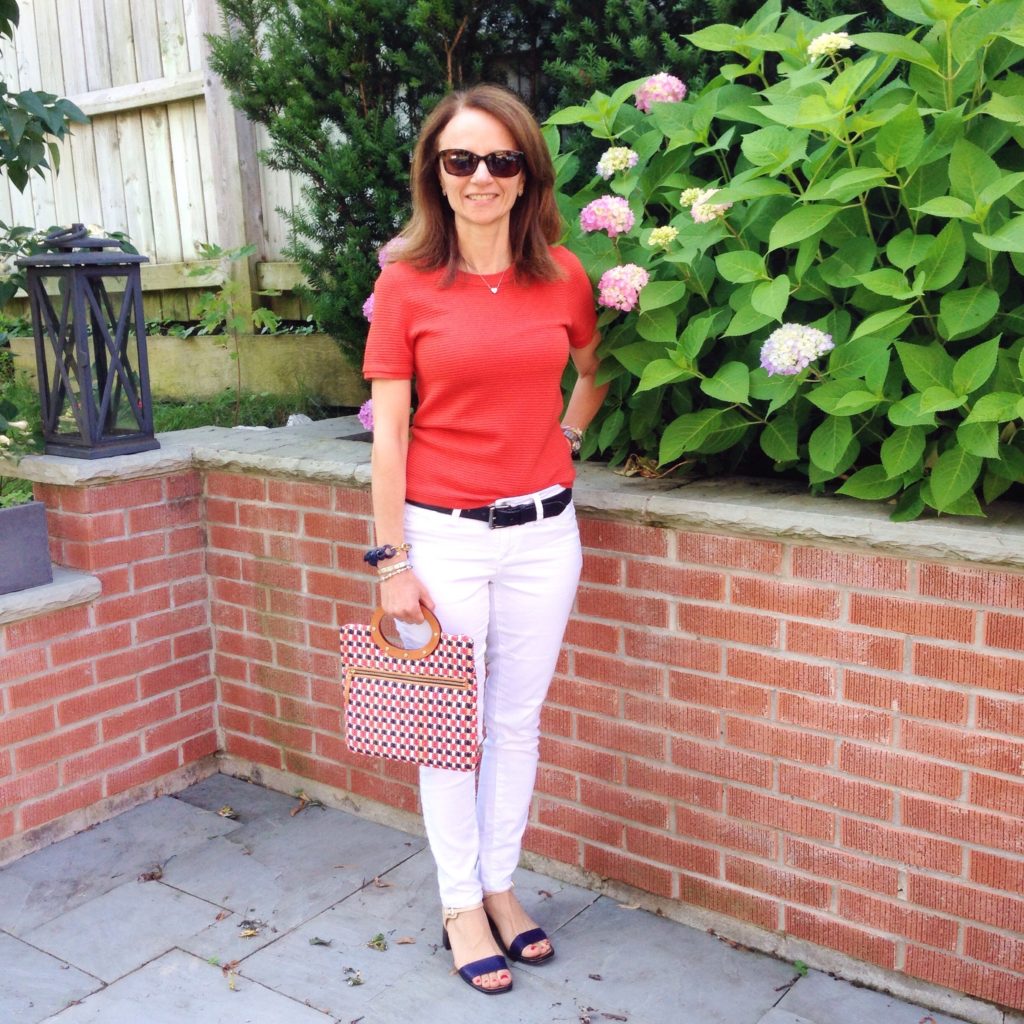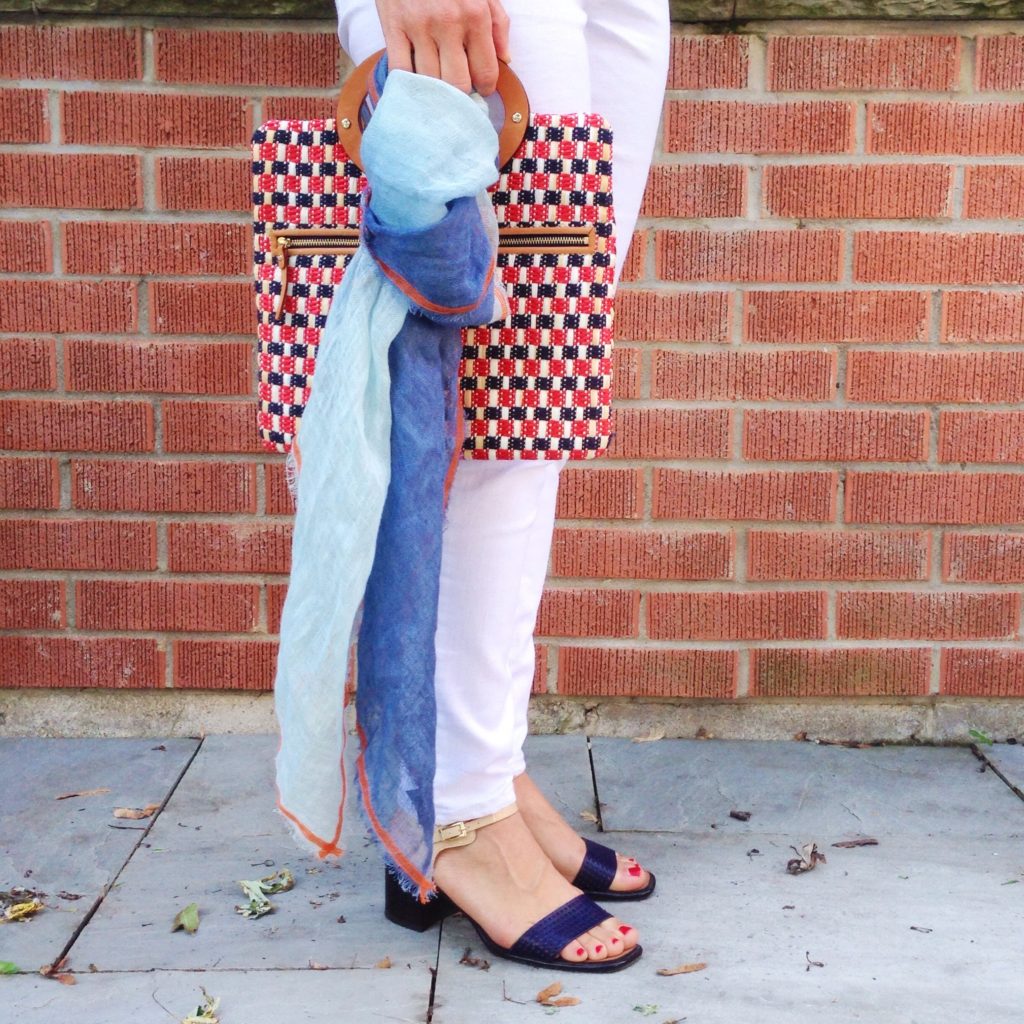 Not comfortable with orange as the focus color, or it's just not your color? Consider adding it as an accent piece — in a scarf, earrings, or as part of an overall pattern on a clothing item. I've linked some options here:
How do you wear orange?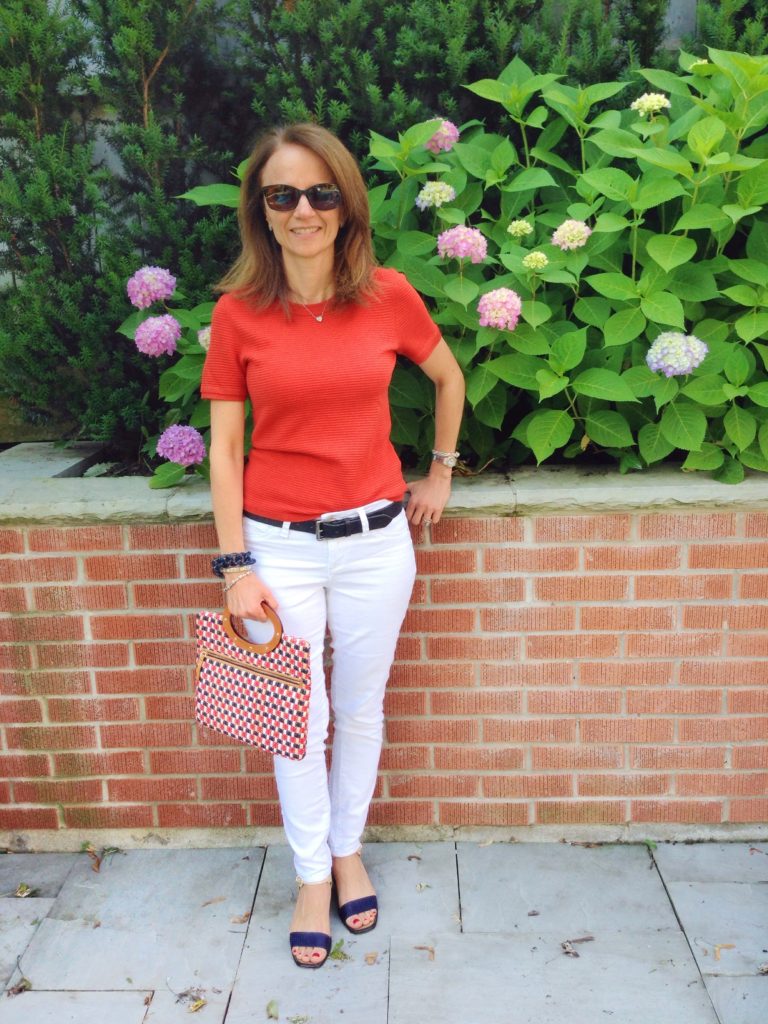 (Photos by Lauren R. Merino sweater: Hugo Boss; Jeans: Gap; Bracelet: J Crew)
PS, this post is dedicated to my friend who loves anything orange – you know who you are!

Email This Post