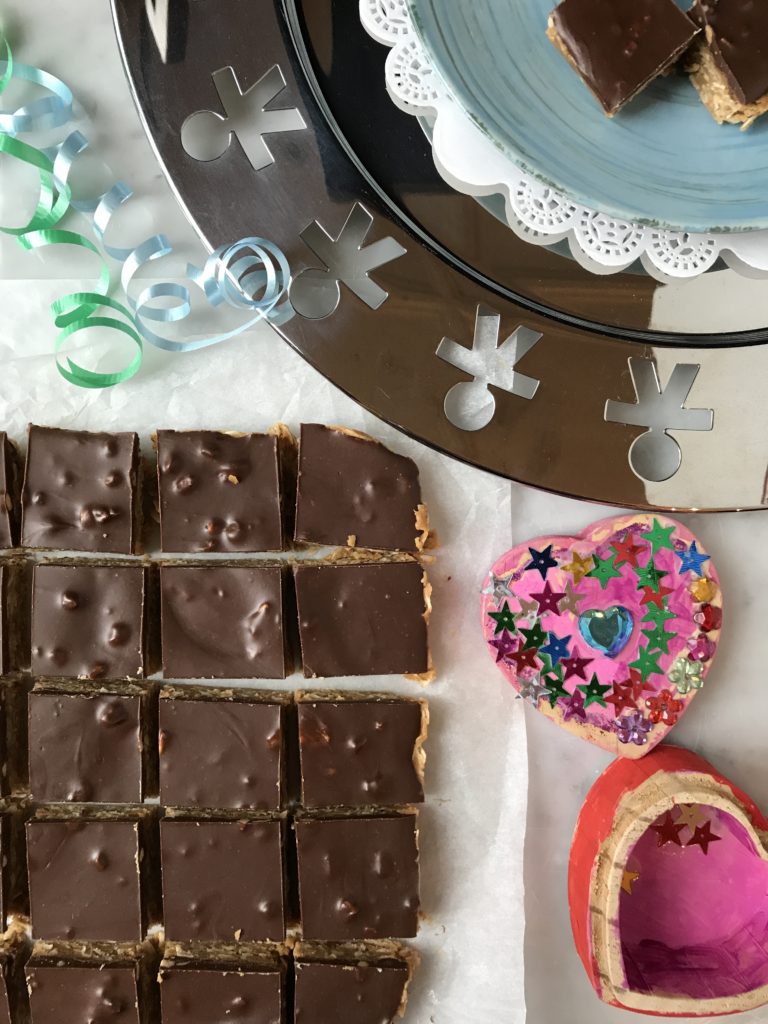 For the past few weeks, I've been making batches of this delicious peanut butter oatmeal freezer fudge and I wanted to share my recipe with you. These peanut butter oatmeal fudge pieces taste a bit like an Oh Henry or Baby Ruth candy bar! (BTW, check out this post for the recipe for Homemade Oh Henry Bars.)
I'm kind of addicted to freezer fudge these days, and for good reason: it's easy and quick to make, there's no cooking required, and it's a satisfying treat. There's something about having a cold snack/treat that makes it that much more tasty. I have a few other fudge recipes that I've also developed, and I will be sharing them with you over the next few months.
In the past, I've made tahini freezer fudge, and the recipe is on the blog, here. The main ingredient in freezer fudge is coconut oil, which helps the fudge set.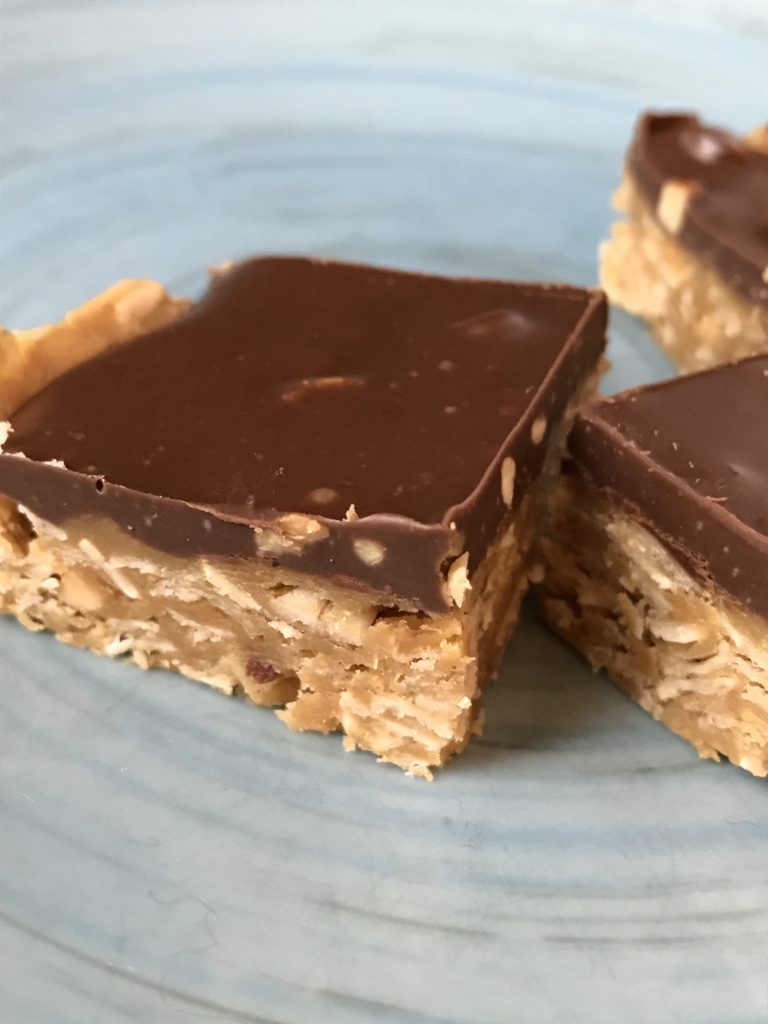 As a flexitarian eater, who's mainly vegetarian, peanut butter is a source of protein that I often turn to, especially in snack form. I've made simple peanut butter freezer fudge before, but adding the oatmeal elevates the texture, fiber, and protein levels! I cut up the fudge as soon as it's set, in all kinds of sizes, and then grab a piece whenever I need a snack. I also have made it without the chocolate on top!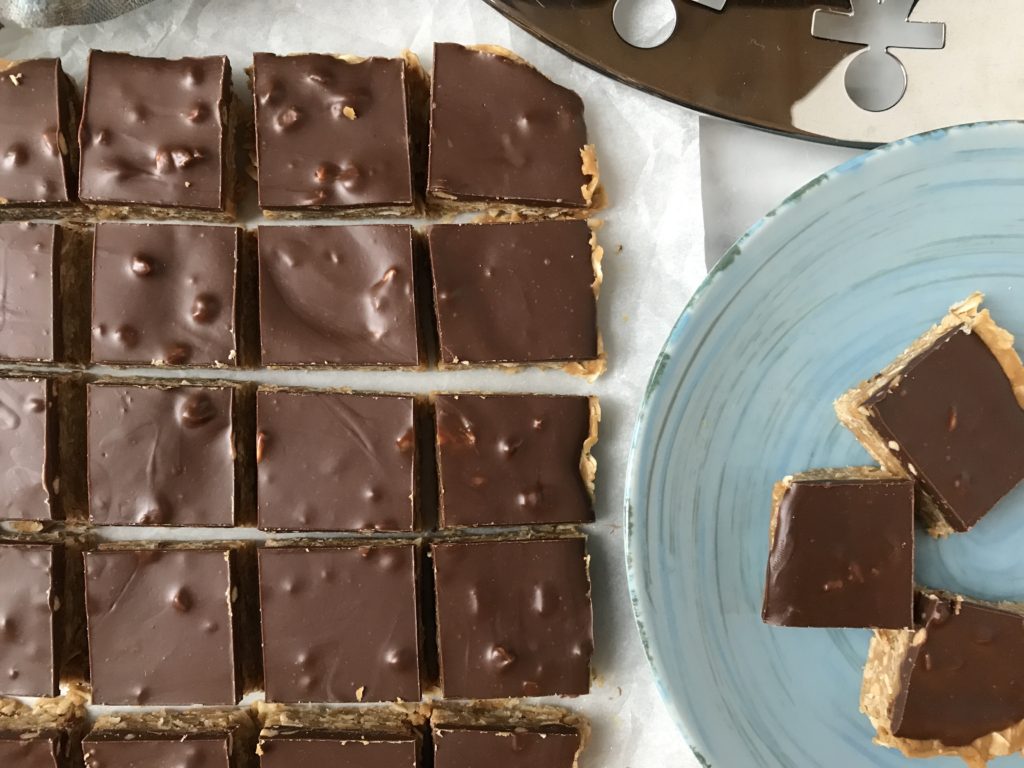 Here's my recipe:
Peanut Butter Oatmeal Freezer Fudge

Ingredients:
1 c natural chunky peanut butter
3 T maple syrup
3 T brown rice syrup
2 T melted coconut oil
1 1/2 T coconut sugar
1 1/2 c large flake oats
1/2 c semi-sweet chocolate chips
1/4 c natural chunky peanut butter
Method:
Spray an 8 by 8 inch glass pan with spray oil and place parchment paper on top
Mix the first five ingredients together until smooth; add oats and mix
Spread into pan
Place in freezer for 30 minutes
Melt the chocolate chips and peanut butter in the microwave, by microwaving on high for 30 seconds at a time, mixing in between
Spread over the peanut butter and oatmeal base
Return to freezer to harden for an hour or longer
Cut into squares
Store in freezer or fridge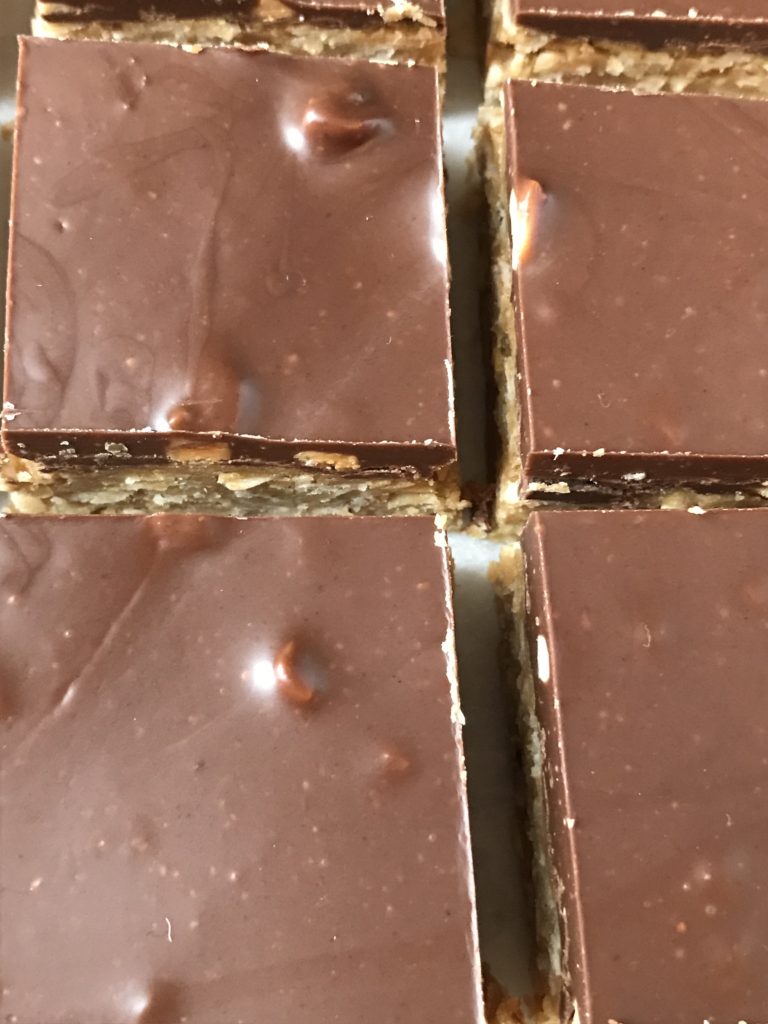 Tips and variations:
You can make this recipe gluten free by using gluten-free oats, and you can make it vegan by using vegan chocolate chips
The recipe tastes just as good without the chocolate layer
If you don't have brown rice syrup, you can use a total of 6 T maple syrup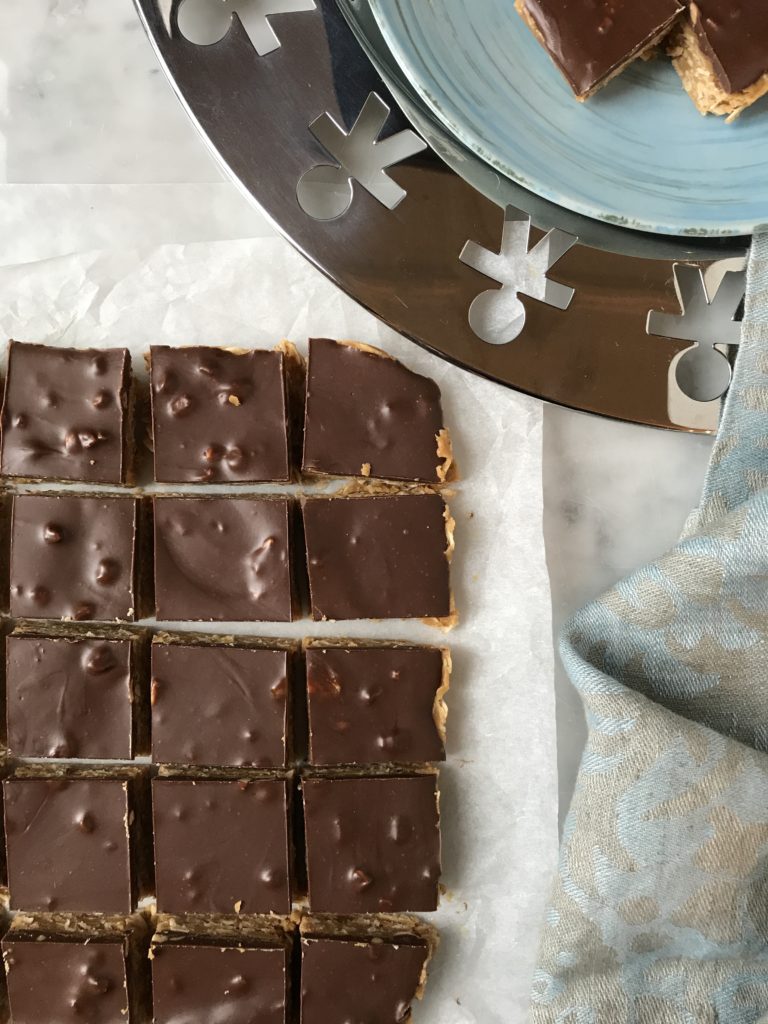 Peanut Butter Oatmeal Freezer Fudge
I'd love to hear about your peanut butter fudge recipes!

Email This Post