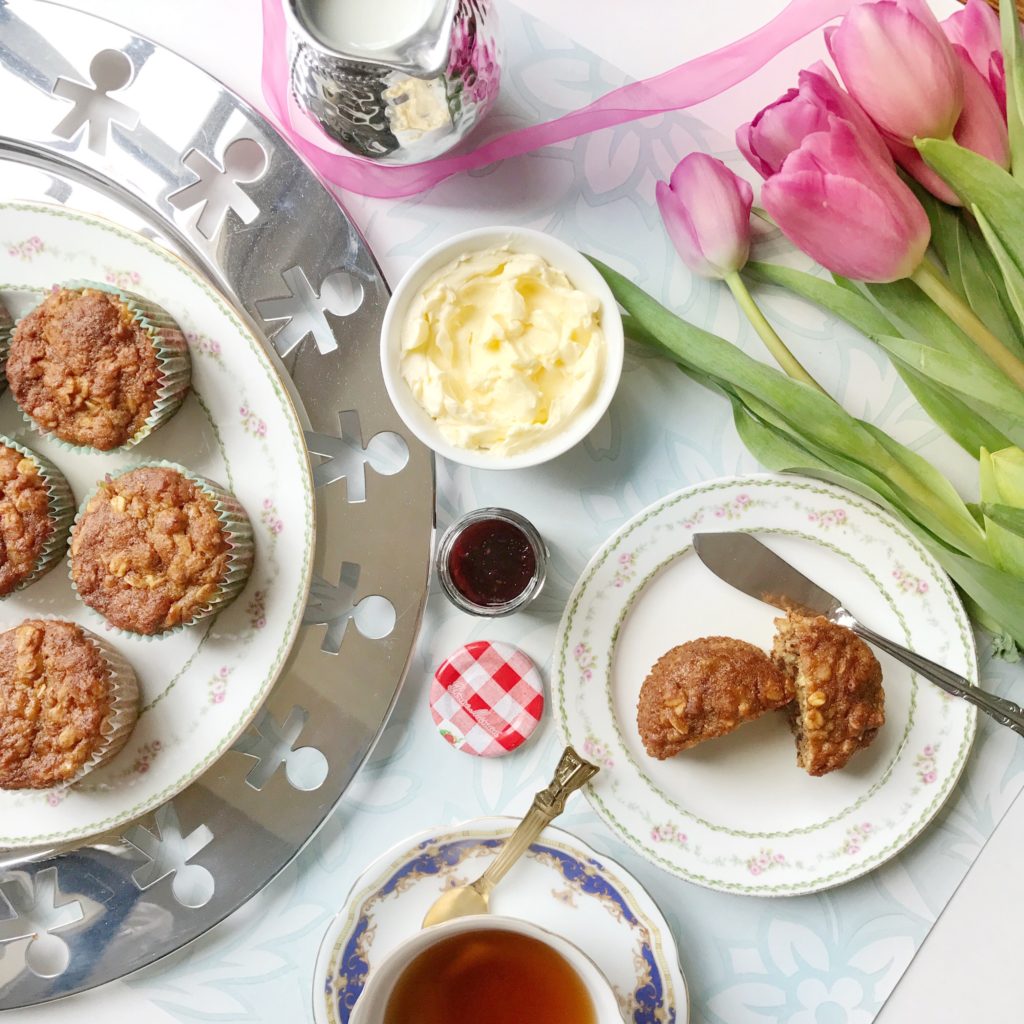 This Banana Oat Muffins recipe is one of my new favorite recipes and I wanted to share it with you in time for the weekend.
I've been obsessed with oatmeal these days: steel cut oats for breakfast, dark chocolate oatmeal cookies, breakfast oatmeal cookies (recipe blogged here), and oatmeal waffles (recipe here)! There's something filling about oats and the fiber content is a plus. So, I'm always on the lookout for all kinds of ways to enjoy oatmeal.
The other day I googled banana oat muffins and a few recipes came up. I spent time going through the recipe comments because I think that's one of the best ways to know if the recipe works and how much people like it. Well, the Banana Oat Muffins recipe from Genius Kitchen had so many amazing reviews and comments, I just had to try it!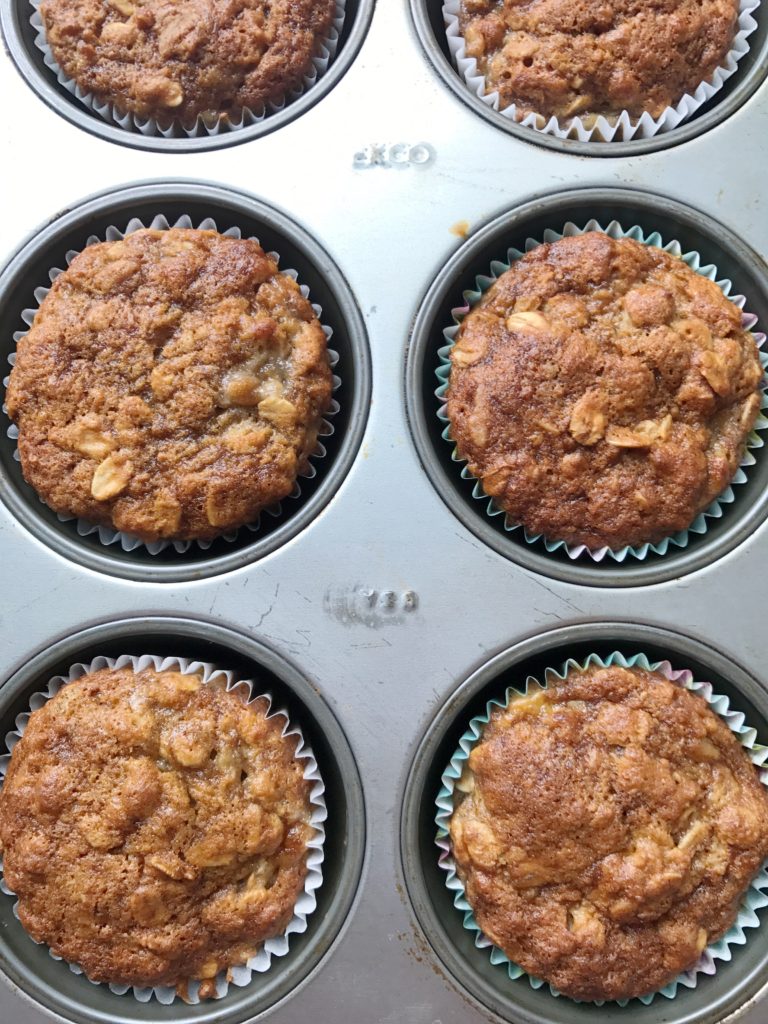 The best thing about these muffins is that they use about 5 bananas, or 2 cups.  I always seem to have ripe bananas in the fruit bowl and this recipe put them to great use.
In reading the comments, I noticed a lot of people made changes and the recipe seemed to be forgiving. I ended up making a few changes myself. For example, I used equal parts all-purpose flour and whole wheat flour. I used large flake oats (you could use quick oats, according to other reviewers). I used half brown sugar and half granulated. And, I used 1/3 cup of canola oil instead of the butter. I'm sure you could make lots of other substitutions.
The one thing I loved about this recipe is that the cupcake liners didn't stick to the muffins. I suspect that's because of the oil, but next time I'm going to try reducing the oil by substituting in some applesauce. Oh, and I added walnuts, which gave the muffins that sophisticated taste.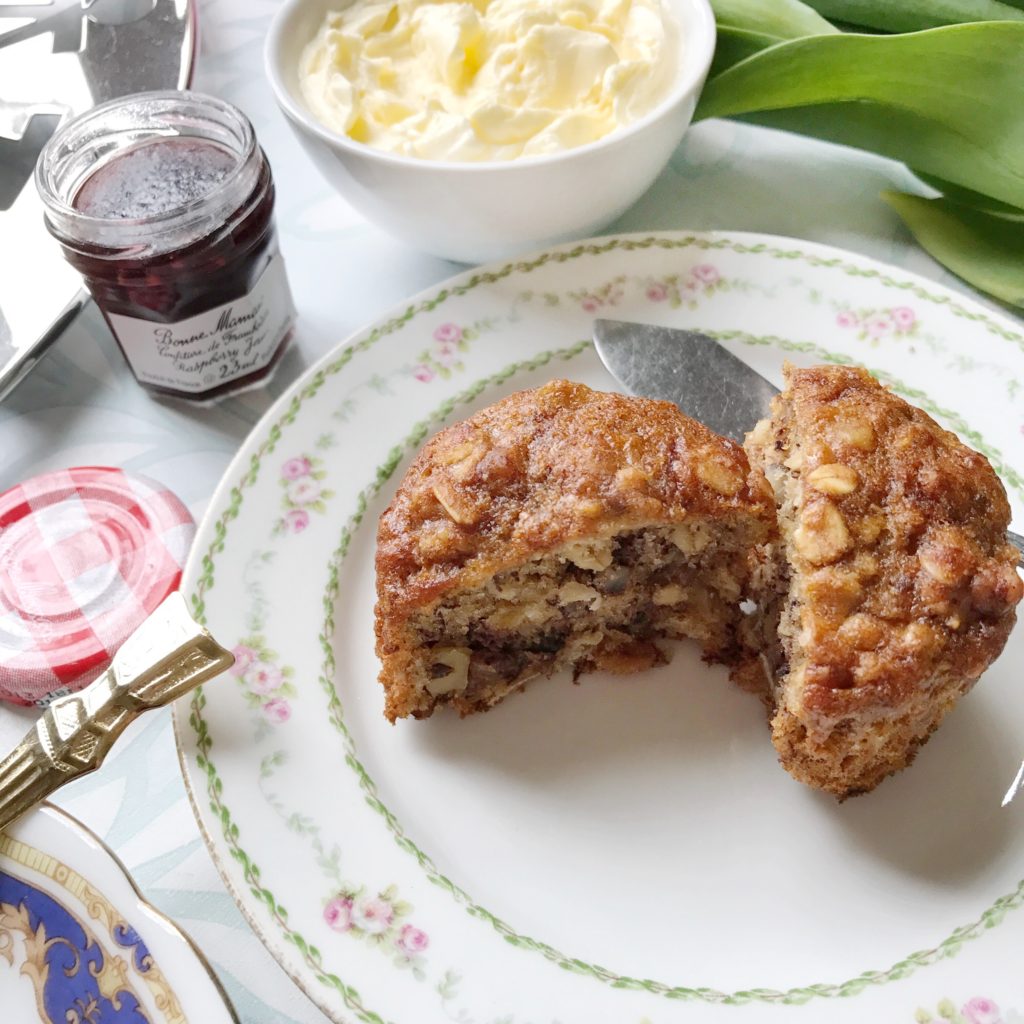 Here's the recipe, taken straight from Genius Kitchen, as contributed by Kathy-Lynn:
Banana Oat Muffins
Ingredients
1 1/4 c. oats (I used large flake)
1 c. all-purpose flour (I used 1/2 cup AP flour and 1/2 cup whole wheat flour)
2/3 c. granulated sugar (I used 1/3 c. granulated and 1/3 c. brown sugar)
1 1/2 tsp baking powder
1 tsp baking soda
1/4 tsp salt
1 large egg
2 c. ripe bananas, mashed (4-6)
1/3 c. melted butter (I used canola oil)
1/2 c. chopped walnuts (optional)
Method

Combine first 6 dry ingredients in large bowl
Mix well
Beat egg, banana and melted butter together in small bowl until smooth
Add banana mixture to dry ingredients
Stir just until moistened
Stir in nuts, if desired
Fill greased muffin cups almost full (I used cupcake liners)
Bake at 375°F for 20-25 minutes, or until top springs back when lightly touched.
Enjoy, and let me know if you make these and what substitutions you try!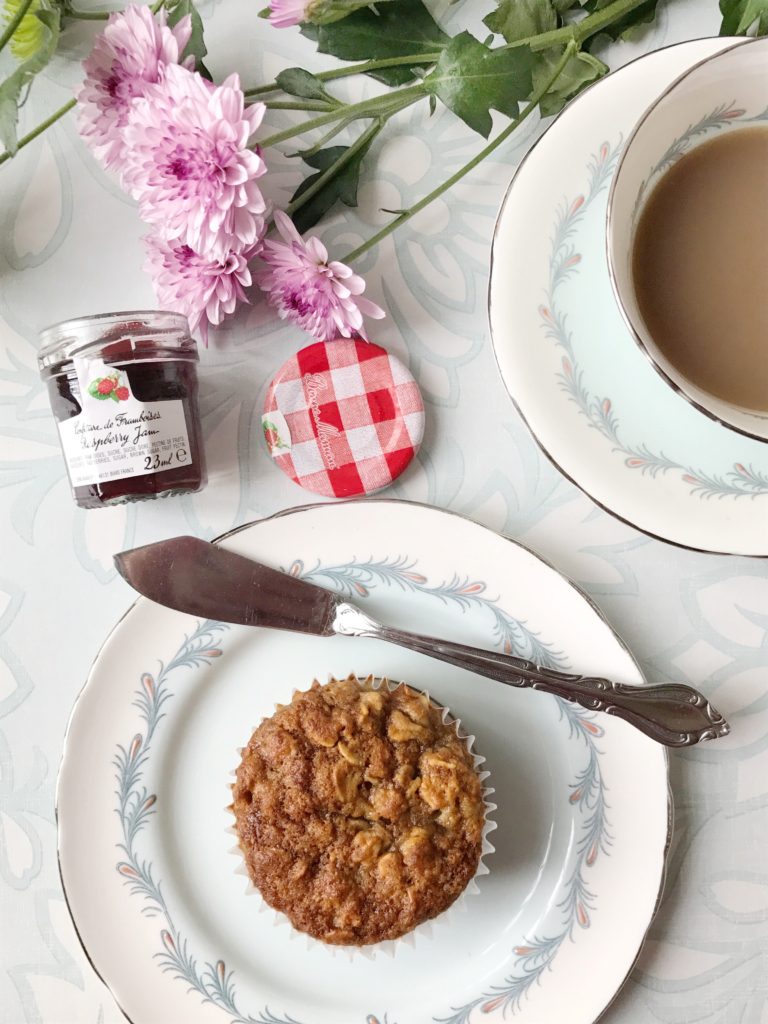 Email This Post