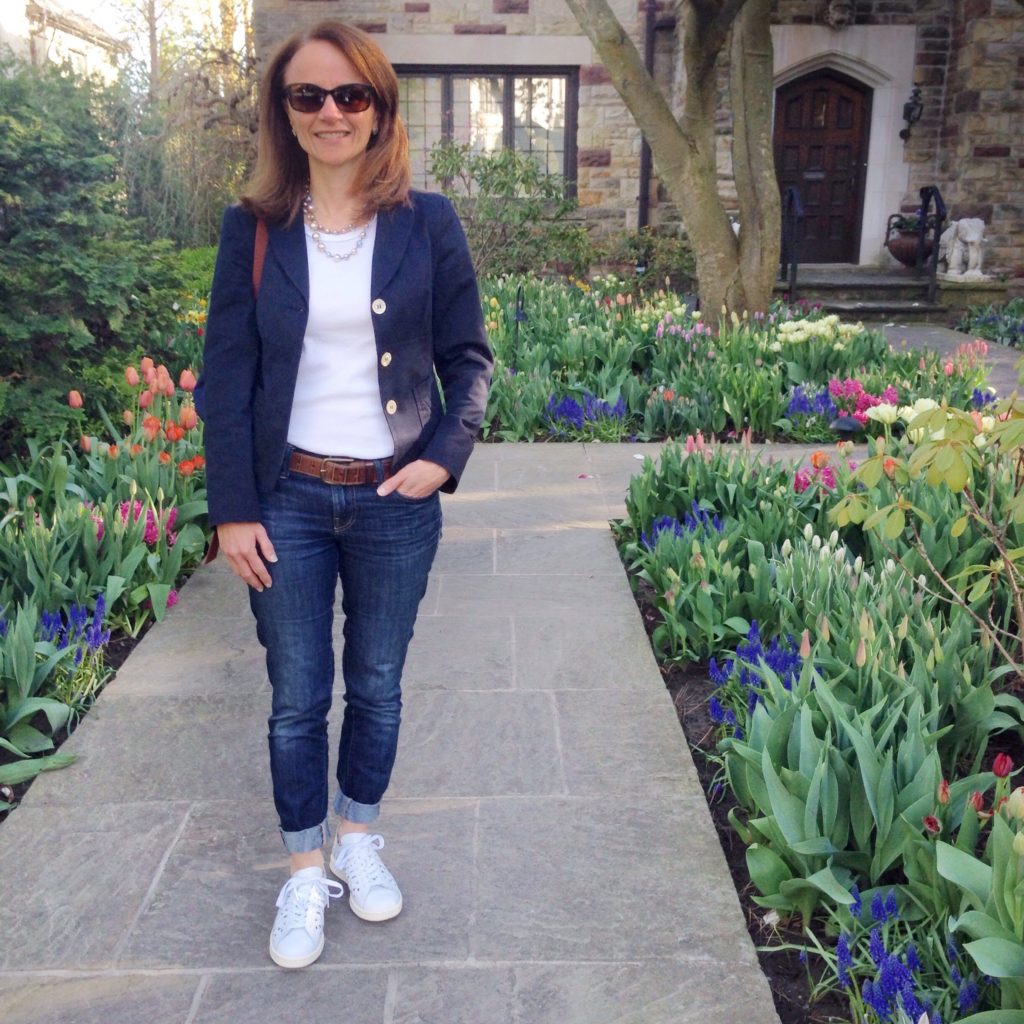 I'm sure you've noticed that fashion clothing and shoes these past few years have been made of mesh, see-through fabrics, and cutouts. I'm not sure what to make of this trend. I think it says something about the need to share even more of ourselves in an effort to be unique. Any deeper discussion on this topic goes beyond the scope of this blog, so I'll stop right there! Let's just say that when I saw these Adidas Stan Smith Cutouts, I decided to give them a try.
The history of the Adidas Stan Smith goes back to the early '60s when Adidas came out with the first leather shoe — intended for playing tennis. In the 1970s, Stan Smith, then ranked as a number one player in the world, endorsed the shoe and it became known as the Adidas Stan Smith. The original Stan Smiths have three rows of perforated holes on both sides of the shoe with a green foam backing at the heel. Adidas has sold over 40 million pairs of Stan Smiths since their introduction.
Although the shoe has waned in popularity over the years and was even discontinued for a couple of years, it was reintroduced in 2014. They have been in such demand that certain models sell out and are hard to find. Kids and adults love this unisex shoe. The fun thing about any of the Stan Smiths is that they're popular all over the world with all ages. It's hard to find a trend that cuts across generations the way these shoes do!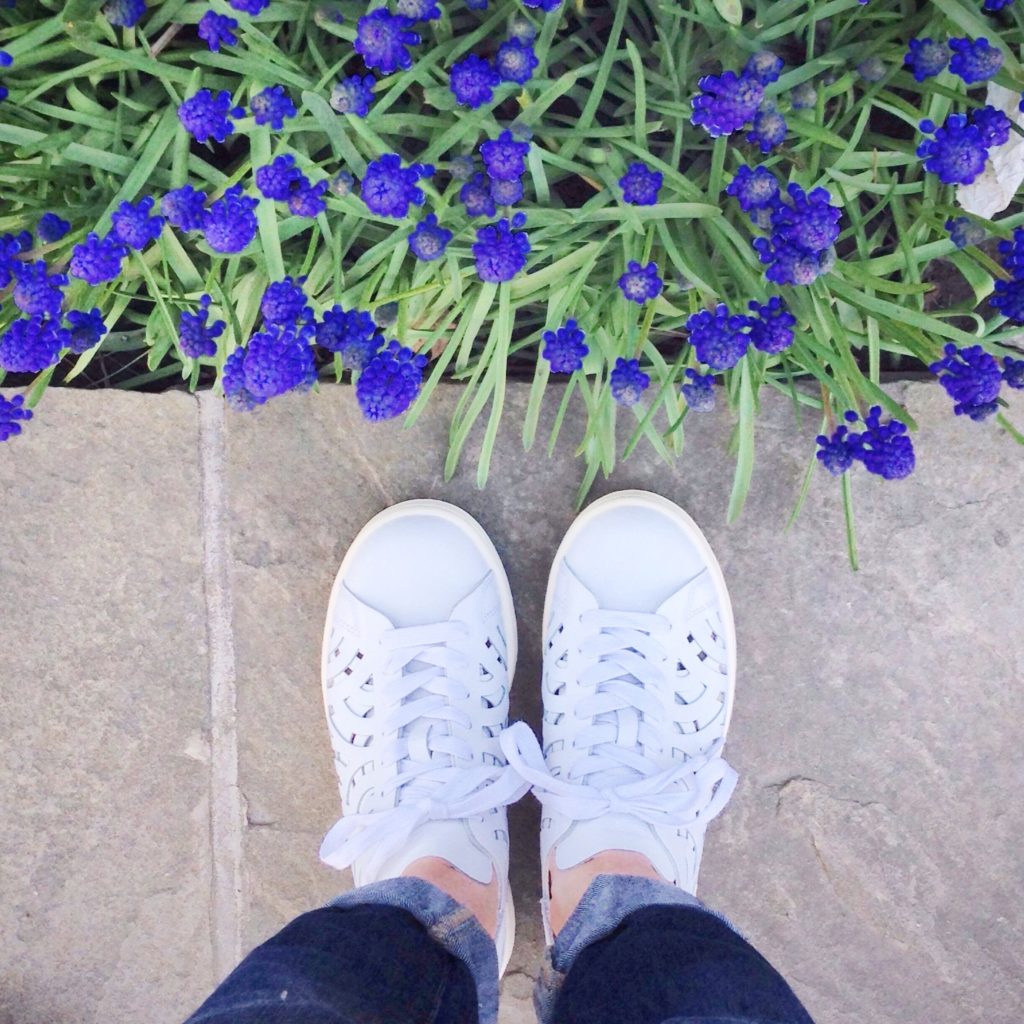 Even though I love these sneakers, I know that they'll be limited to primarily warmer and drier weather because of the cutouts. I've styled them with rolled up jeans, a white t-shirt, and a blazer. Of course, because the shoes are white, they'll go with almost anything. They're great for walking in the city and for taking on a trip. I also think they'll go well with a skirt or dress for a casual, comfortable look.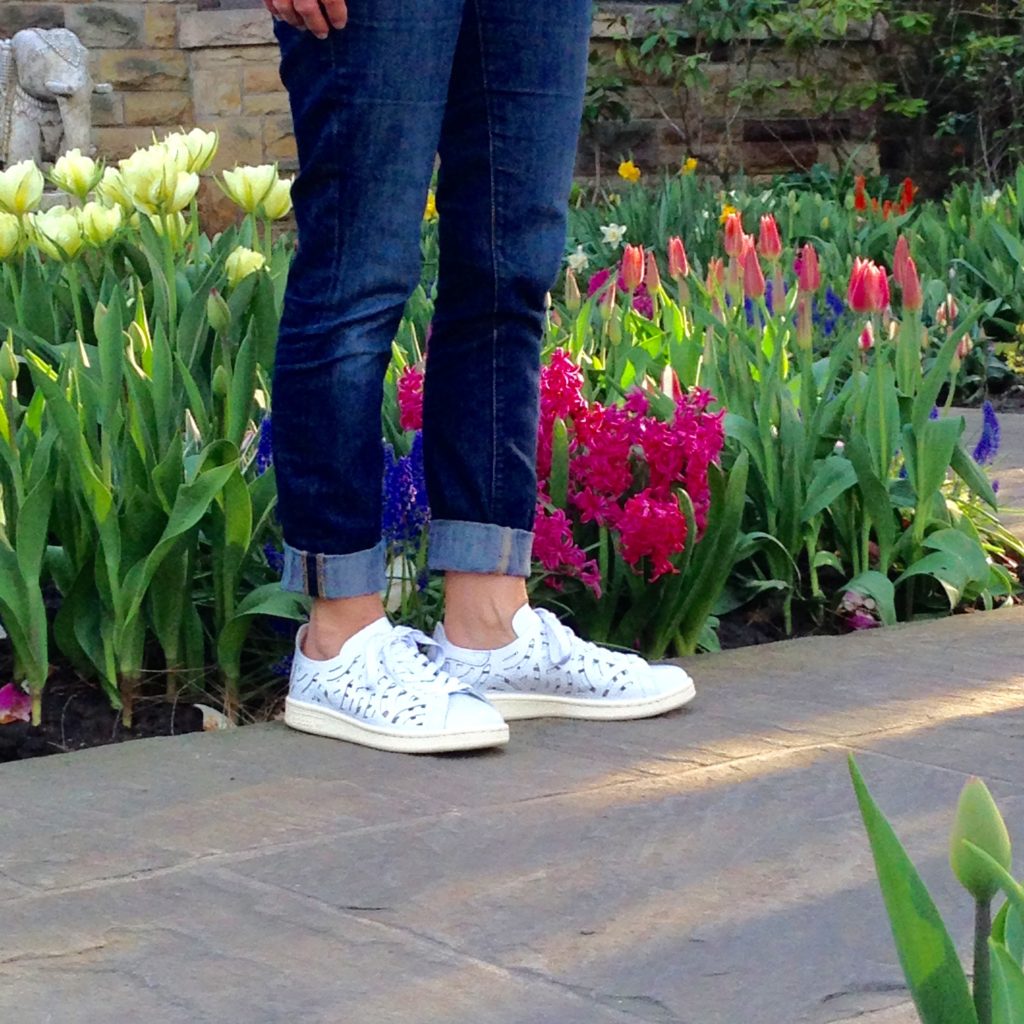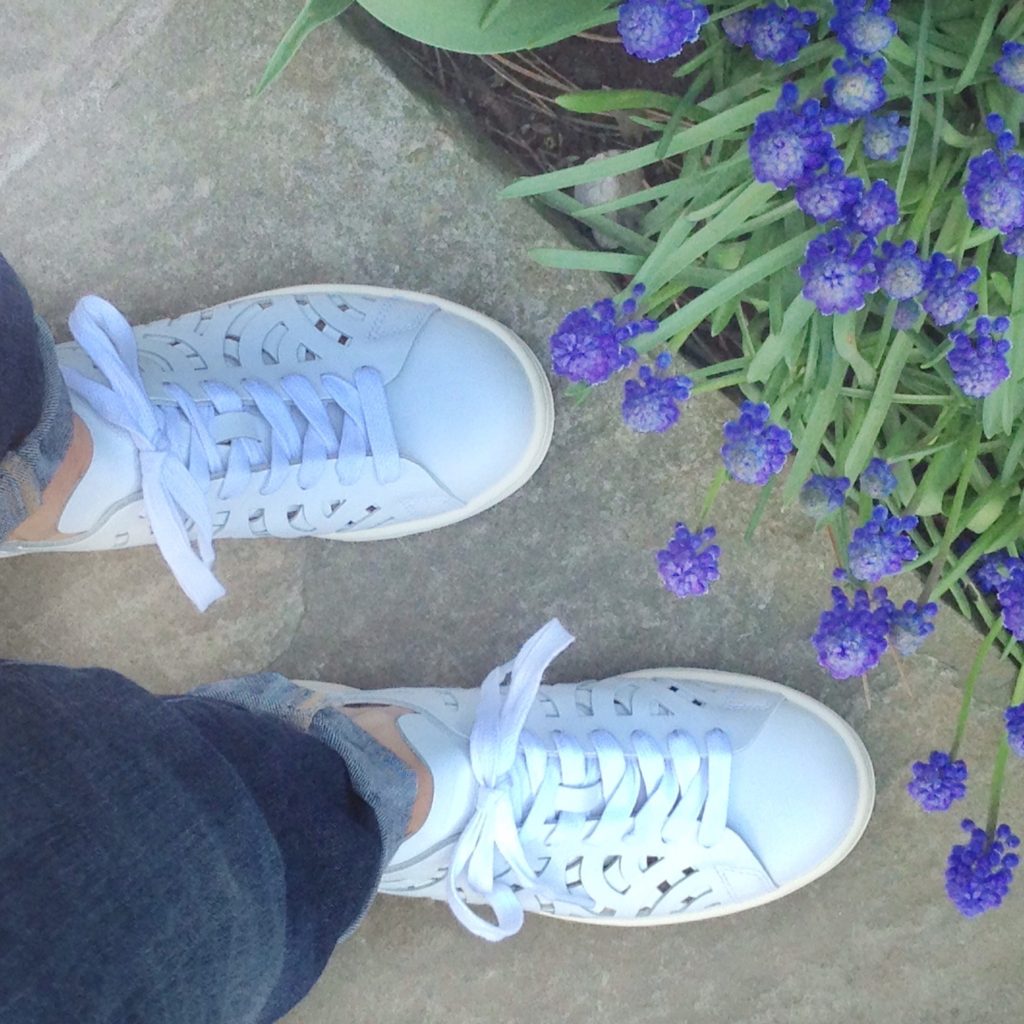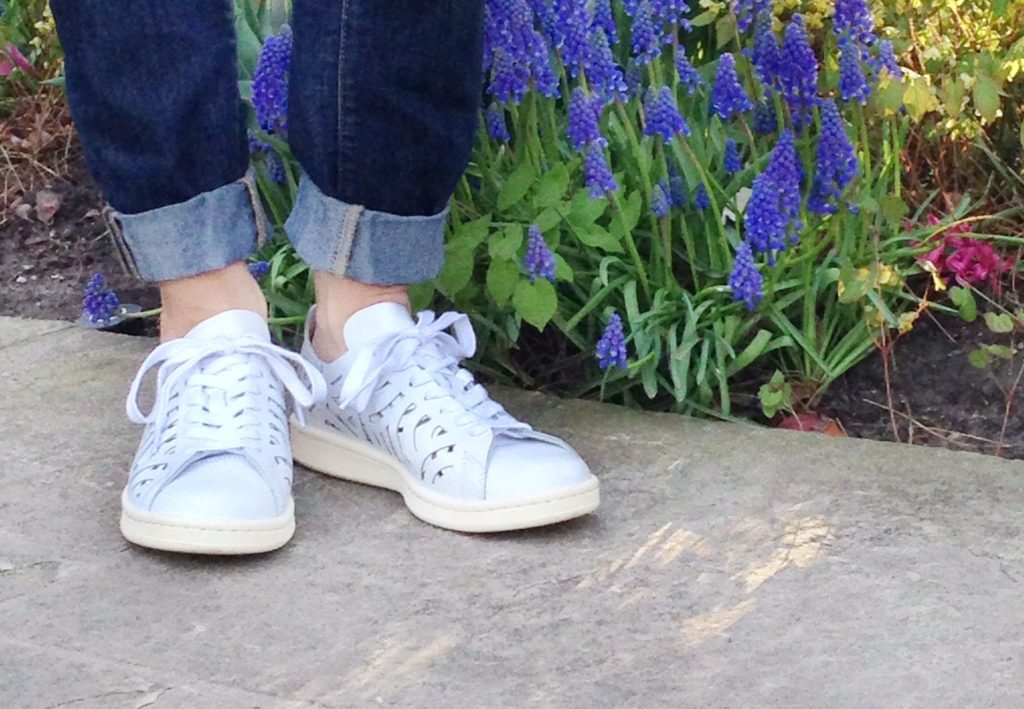 You can get the Stan Smith Cutouts at online retailers such as Adidas, Shopstyle and Capezio. There's also an Adidas sneaker called the 'Gazelle', with similar cutouts, linked here, in case you'd like to try the cutout trend in a slightly different pattern.
What do you think? Do you have a pair of the original Stan Smiths? Which color did you get?
(BTW, a special shoutout goes to the owner of this house, who so patiently let me take photos in the beautiful perennial garden. Isn't it stunning?)

Email This Post