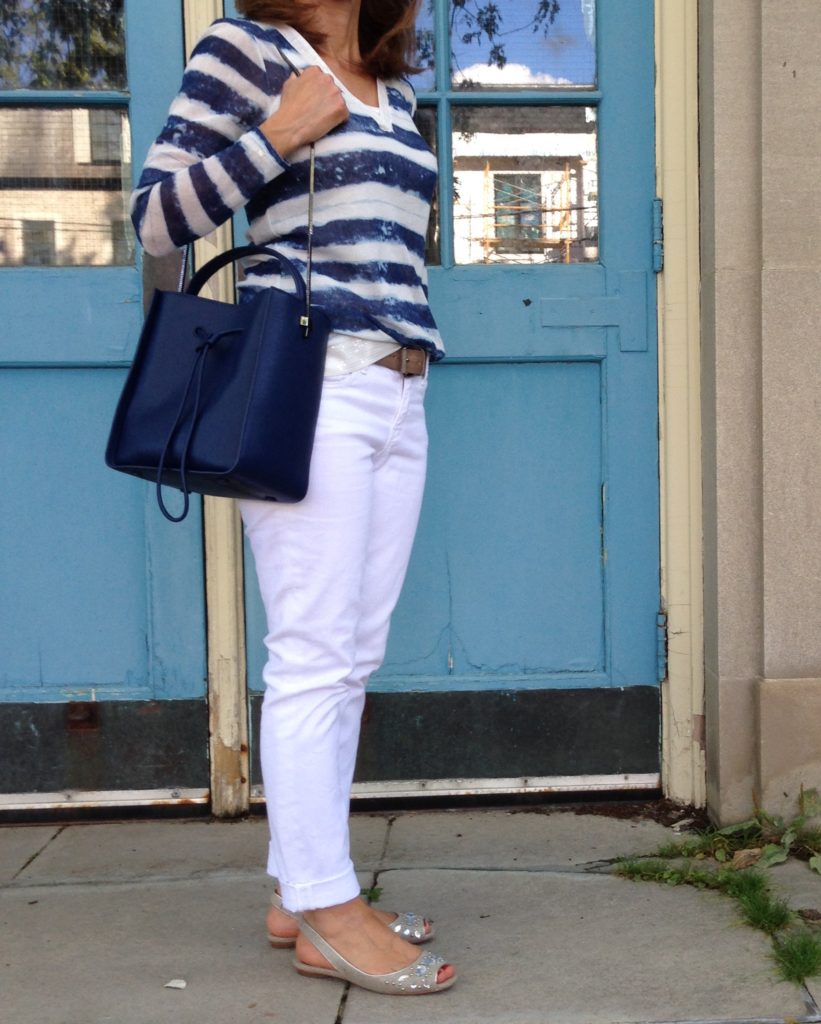 It's summer and wearing white jeans seems, well, so obvious.  But, this wasn't the case for me until last summer.  I used to think white jeans were impractical, meaning hard to keep clean and just too 'fancy' for every day wear.
Well, I was wrong because I've practically lived in white jeans for the past two summers.  Here are a few reasons why:
White jeans just spell summer.  What comes to mind are photos of people boating and walking along the beach, wearing white jeans with navy tops, striped tops, boat shoes, running shoes, etc.  You get the picture.
Note that when I say white jeans, I mean white jeans,  not white pants.  What I like about white denim is that it's thicker than linen or other cotton pants, giving the pants a sturdier feel.  You don't have to worry about ripping or snagging the jeans because of their thicker material.  Plus, you don't have to worry about them being as delicate or as see-through as linen or thin cotton pants.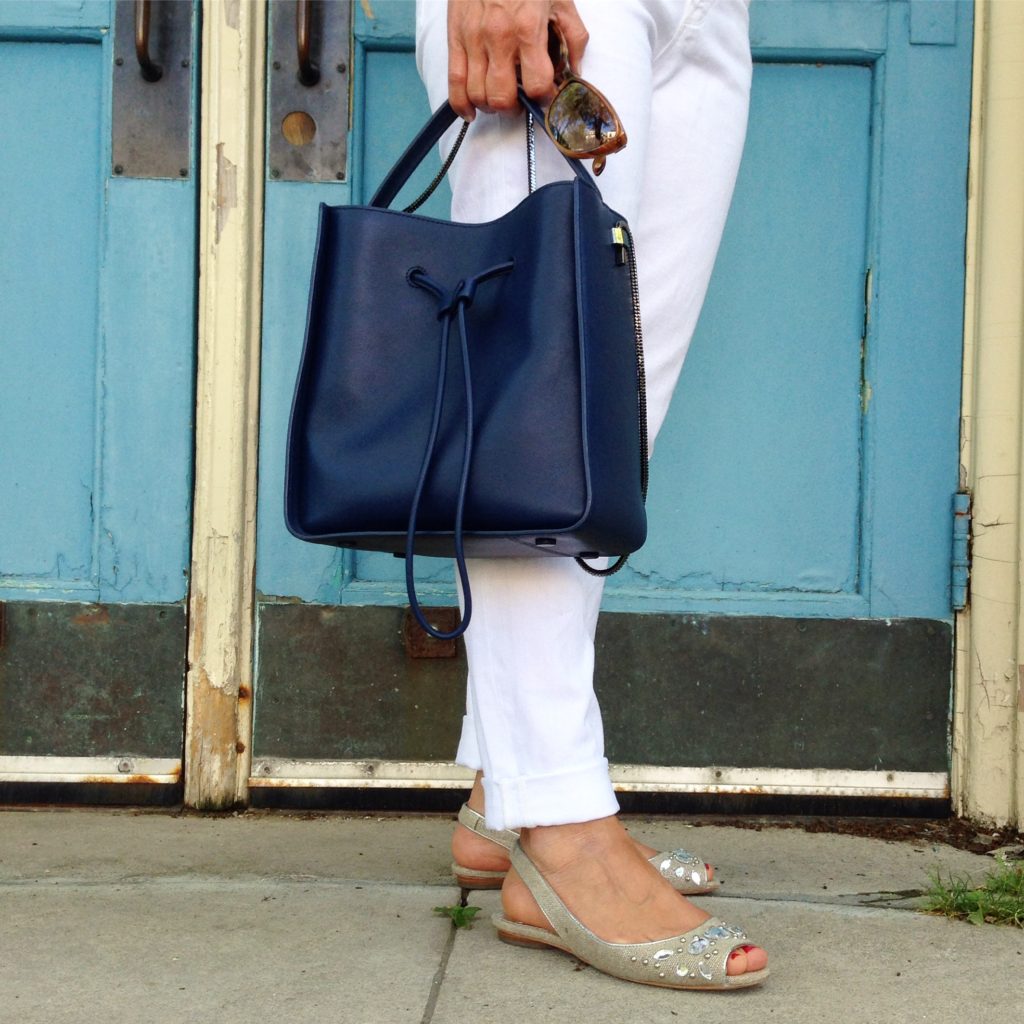 The lightness that comes with wearing white jeans is just logical given that white clothing is cooler.  It doesn't absorb light like dark colors do.  Having said that, I like to wear darker tops with white jeans most of the time!  In this post, though, I've kept the top light.  You can check out my Instagram feed for darker tops.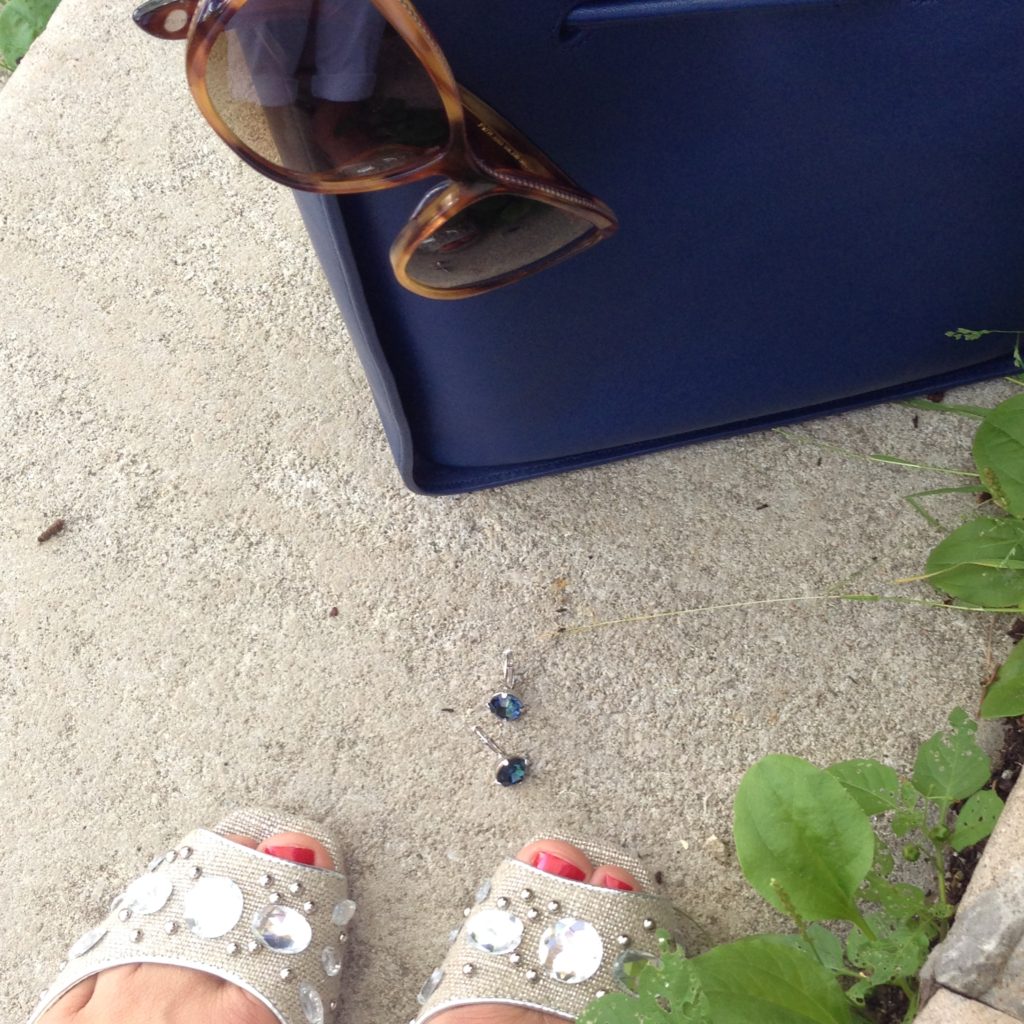 This leads me to the next reason I like white jeans.  The contrast between white and other colors makes your outfit seem more chic – as if the white jeans are a canvas for whatever else you are wearing. White jeans can be dressed up or down and that, to me, is the best part about owning a couple of pairs.  White jeans can be worn with a t-shirt or tank top for a casual day look or they can be dressed up with a long-sleeved shirt or a blazer for a dressier afternoon event or evening look.  You can also play with accessories like handbags, shoes, and earrings because they stand out against the white background.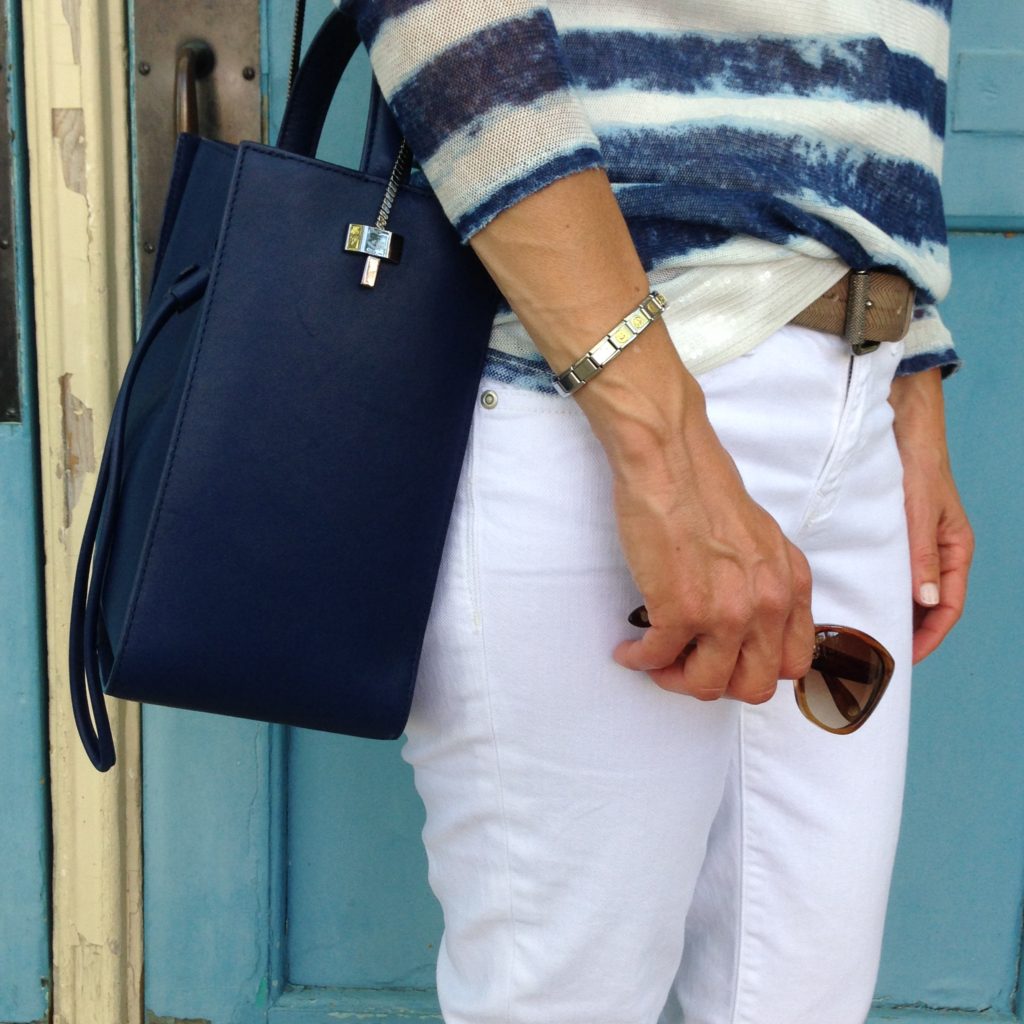 There is no limit to the variety of white jeans out there.  You can get cropped ones or skinny white jeans.  You can get them with more or less stretch in the fabric.  I own three pairs and I like them for different reasons.  My favorite ones are skinny white jeans with some stretch in them.  They're comfortable and flattering.
Finally, if you're still wondering about the practicality of white jeans, don't. Laundering white jeans is easy.  You use bleach and that usually works.  Just be careful about what else you put in with the bleach and white jeans!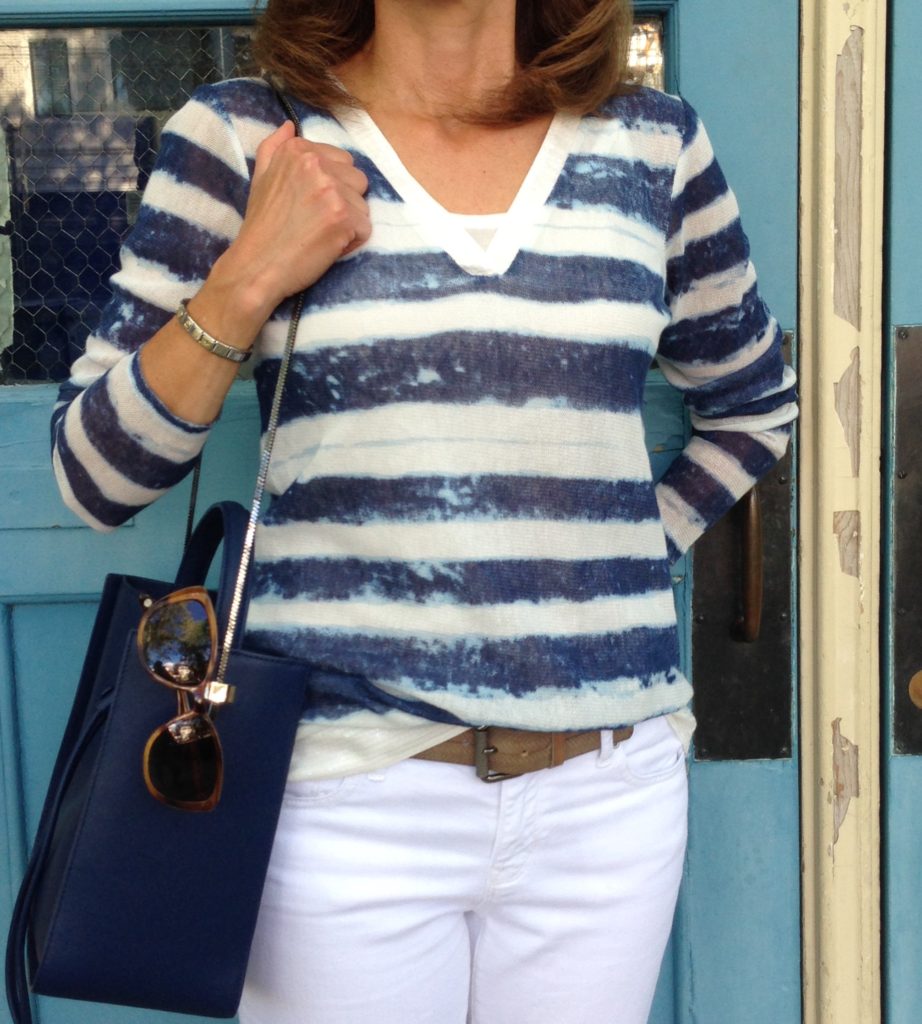 So, that's it.  What do you think?  Do you wear a lot of white jeans in the summer?
(White Jeans: Gap Factory; Top: Marc Aurel; Belt: Marc Cain; Shoes: Rafe; Bag: Phillip Lim; Glasses: compliments of FYSHUK; photos by Lauren R.)

Email This Post