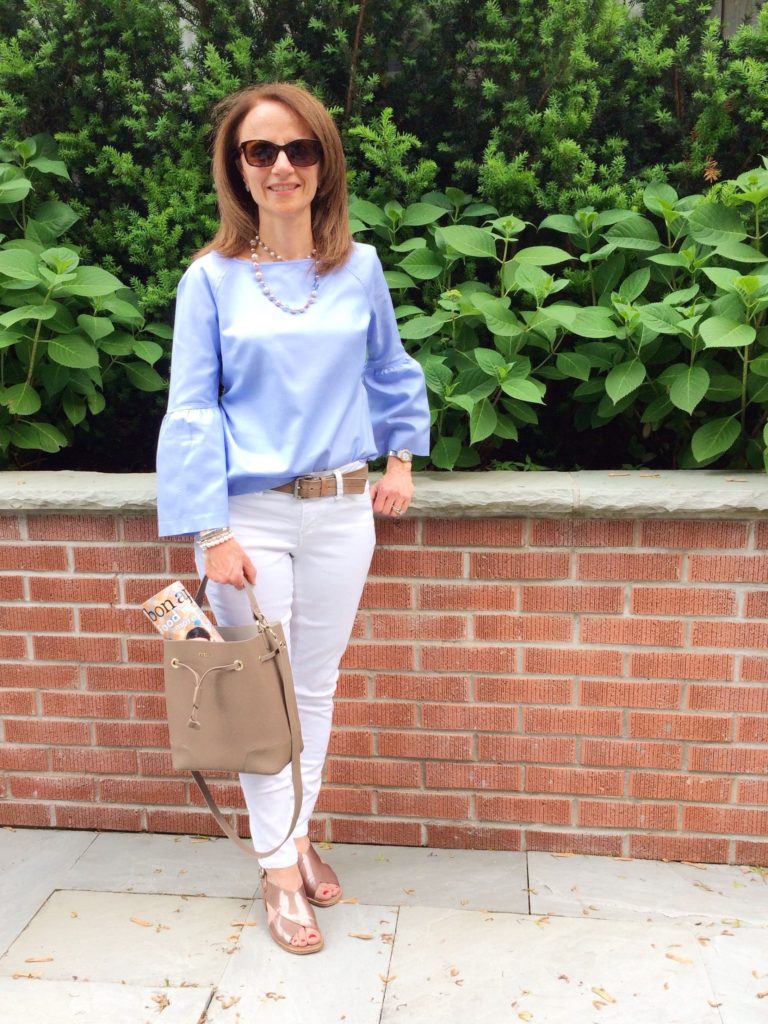 Summer is passing by so fast and, before it's over, I want to share a few of my favorite fashion trends. In this post, I'm combining bell sleeves and bucket bags, because, well, time.
Bell sleeves are making a comeback. I remember bell sleeves being big more than ten years ago. I had a super stylish blazer that I hope I haven't given away – you may see it in an upcoming post! And, I'm seeing more bell sleeve jackets on websites for the fall.
This top works for me because it's petite. It's hard to get the right length on the bell sleeves if you're short and I find that the sleeve length is key in getting an outfit to look proportional. I love the light blue color and the oxford fabric, which gives the top some weight and shape. I've paired it with white jeans because that's mainly all I wear in the summer.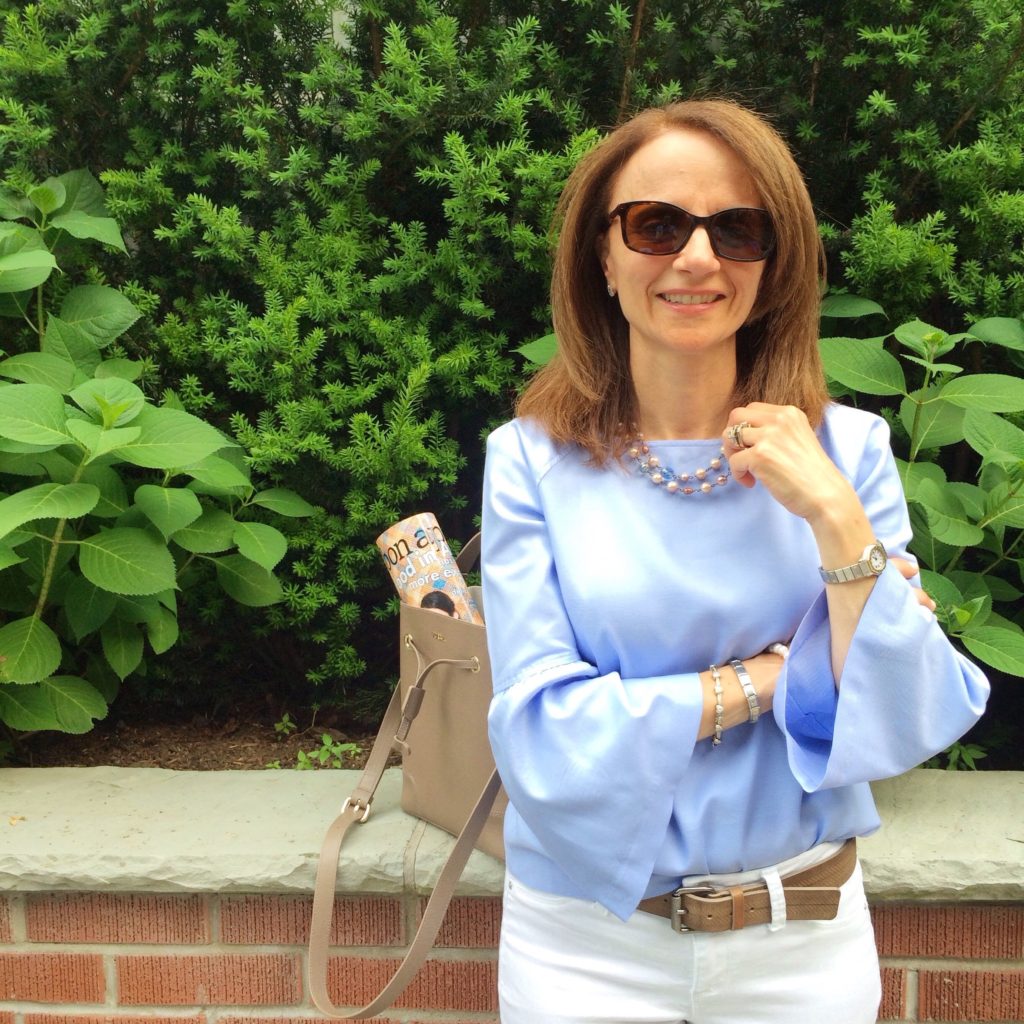 Continue reading →