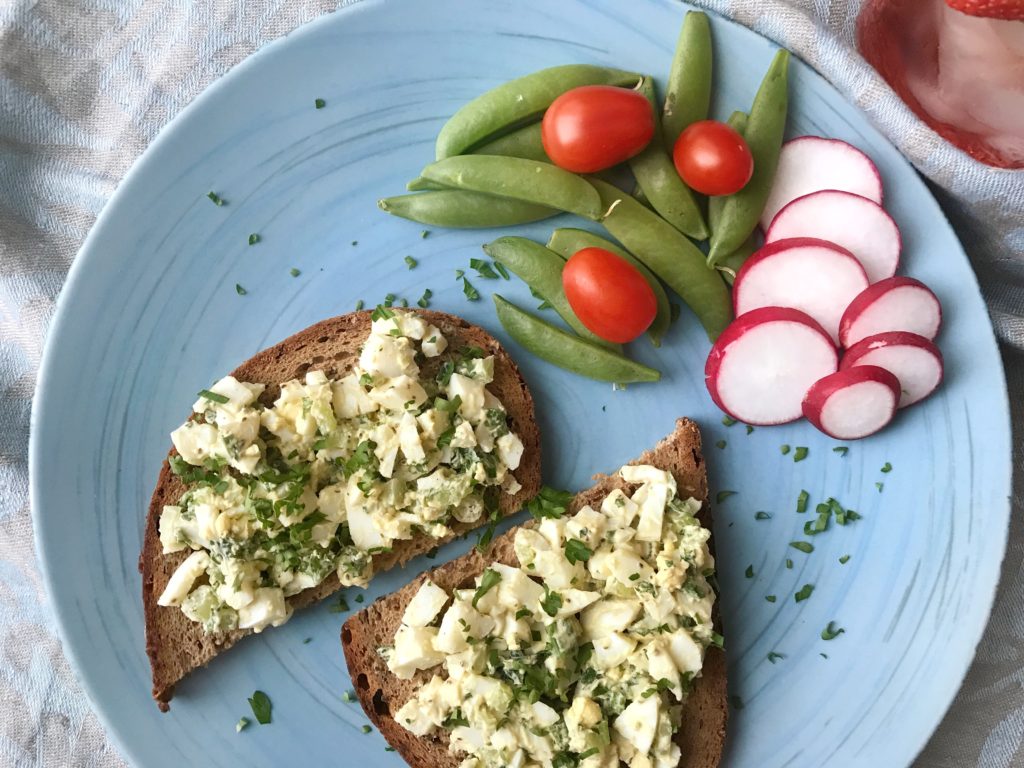 Making an egg salad is one of the best ways to use up eggs and to pack some protein into your meals. I often find myself with eggs about to expire, either because I didn't get around to baking or because my kids didn't ask for scrambled eggs breakfasts. When eggs 'pile up' in the fridge, I boil a dozen and make an egg salad. We eat the egg salad for dinner and have leftovers for breakfast on toast, or as a snack.
There are so many ways to make egg salad! I've seen the simplest of recipes, like eggs mashed with a fork, with added salt and pepper. And, I've seen eggs dressed with lots of mayonnaise, and egg salads made with curry powder.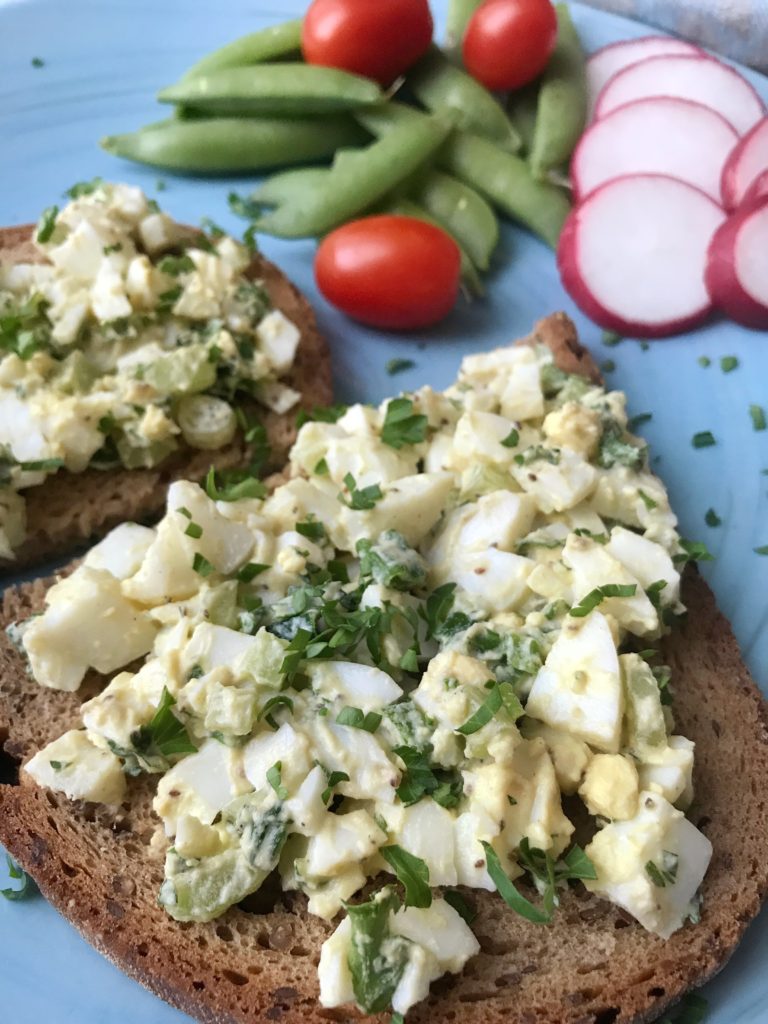 In our house, we like our egg salad with celery, green onions, whole celery seeds, mayonnaise, and dijon mustard. I usually use 6 whole boiled eggs, and 6 boiled egg whites. The reason I don't use all 12 yolks is because I want to cut down on the taste of too many yolks as well as cut down the cholesterol levels.