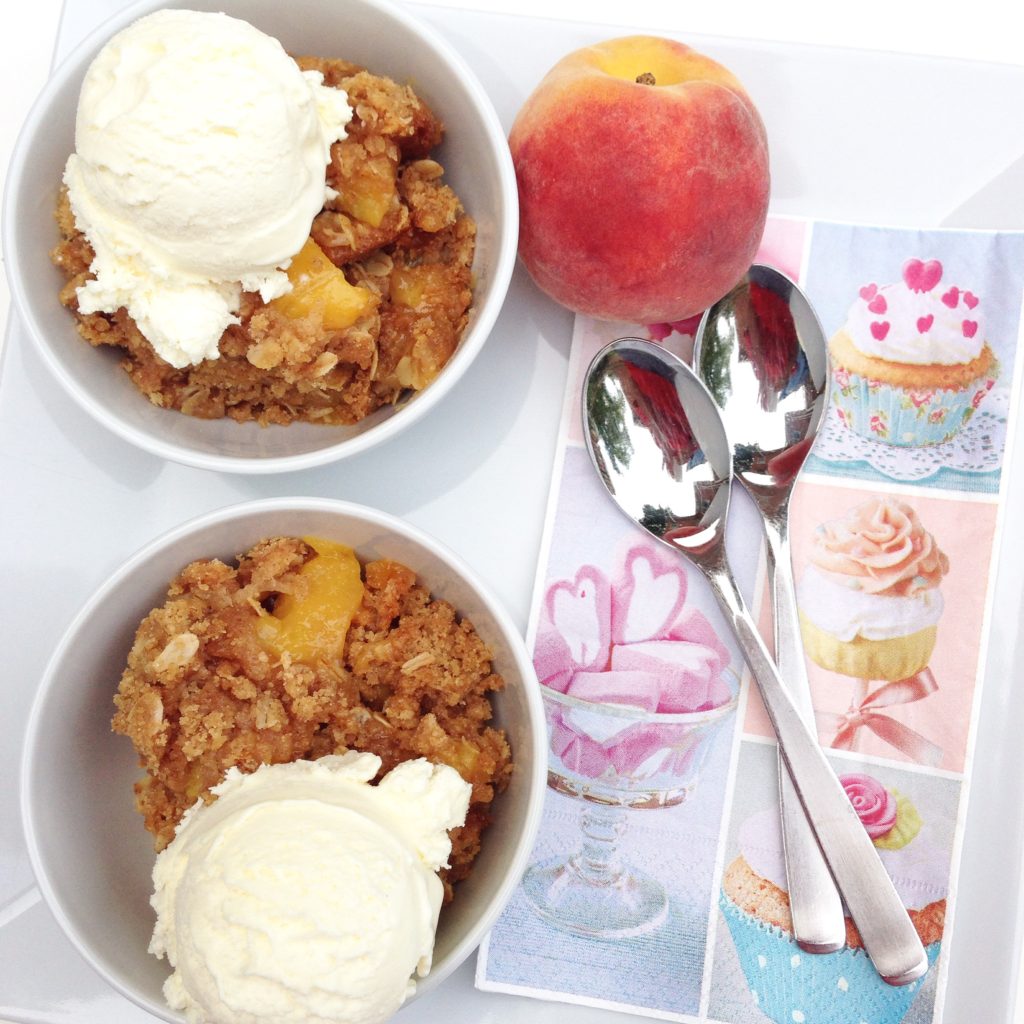 It's the first day of September and, in Ontario, it's still  peach season!  You can find peaches in the grocery stores and at farmers' markets.  And, they are delicious.
For the last three weeks, I've made a Peach Crumble every week because I can only eat peaches cooked.  My family has been enjoying this recipe, too.  We seem to eat it for breakfast or snack or dessert.
Last summer, I shared a recipe for Peach and Strawberry Crumble.  You can read that post to understand the difference between crumbles, crisps, and cobblers.  Personally, I love oatmeal, so I go for the crumbles.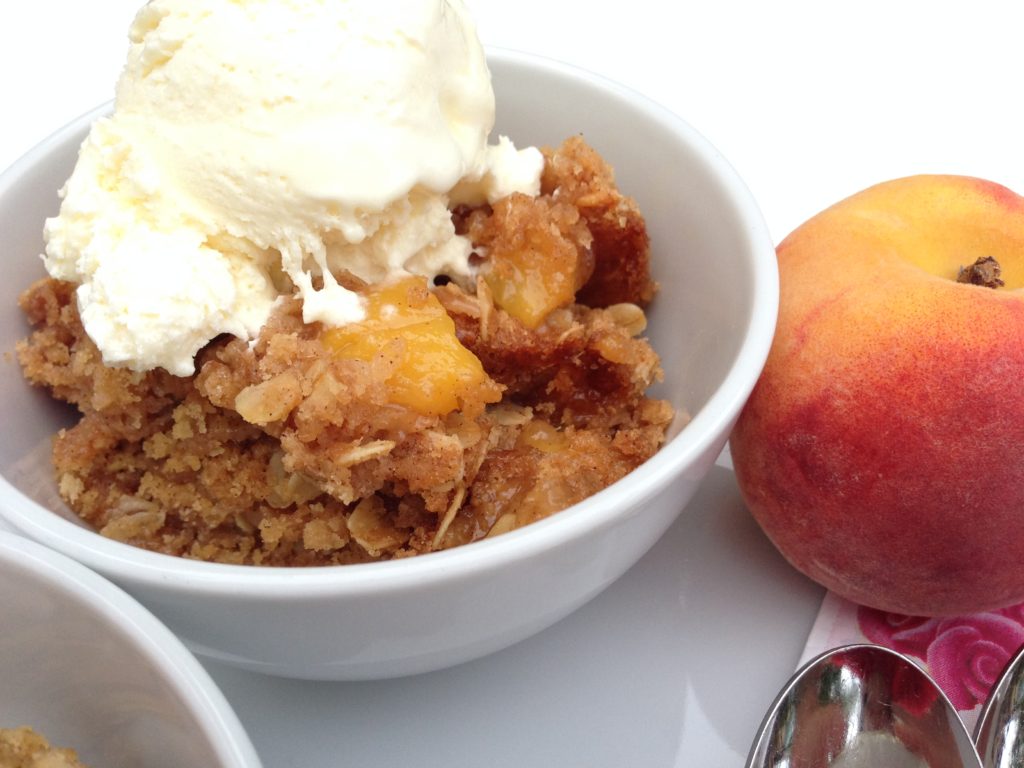 This summer, I went for a straight peach crumble, and I made it in a 9 by 13 inch pan.   If you want to make this in a smaller pan, go ahead.  Just make sure the crumble doesn't go past the top of the pan.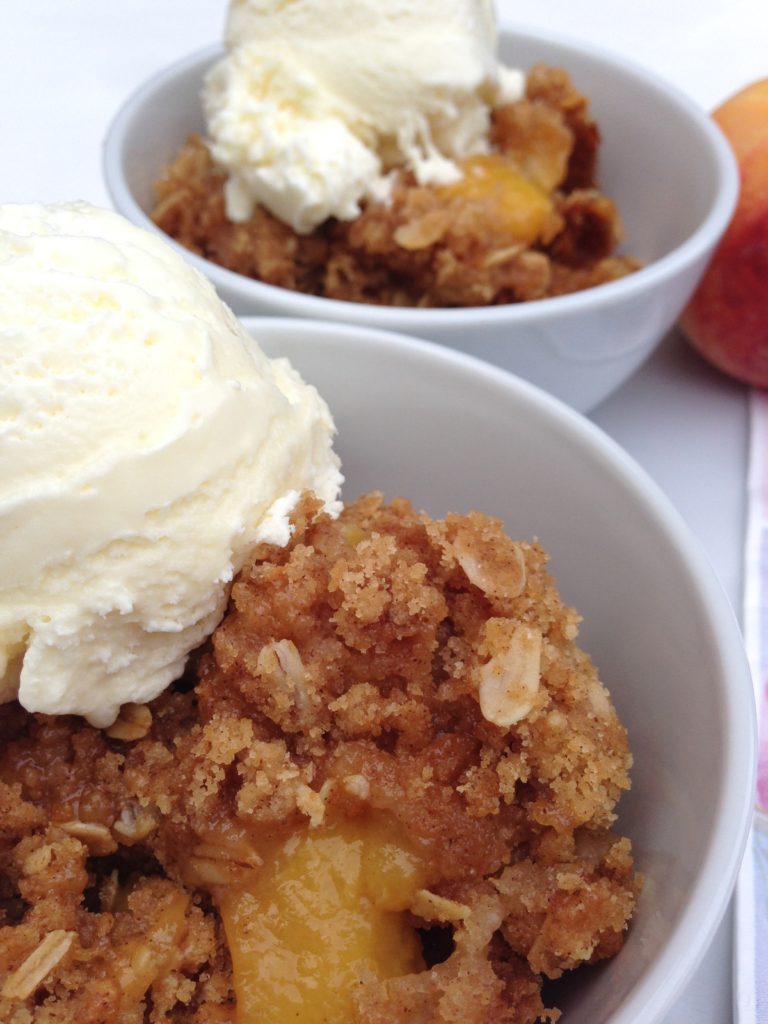 You can serve this with ice cream, cream, or milk.  I use the latter if I want to have the crumble for breakfast.  Go ahead, live a little!
Peach Crumble Recipe
Ingredients
For the filling:
3 cups (about 7-9 medium) peaches, peeled and sliced
2 T lemon juice
Zest of half a lemon (optional)
1 1/2 Tablespoons cornstarch
1/4 c. granulated sugar
1/4 c. light brown sugar
For the crumble:
1/2 c. butter, softened
1 c. all-purpose flour
1 c. oats, large flake
1 c. light brown sugar
1 tsp baking powder
1/4 tsp salt
1 tsp cinnamon
Method
Oil a 9 X 13 inch pan
Toss filling ingredients together to coat
Spread into oiled pan
Combine crumble ingredients together until moist
Spread over peach filling
Bake for 45 minutes until filling is bubbling and browned
Serve with ice cream or cream or milk
Store in fridge and warm up before serving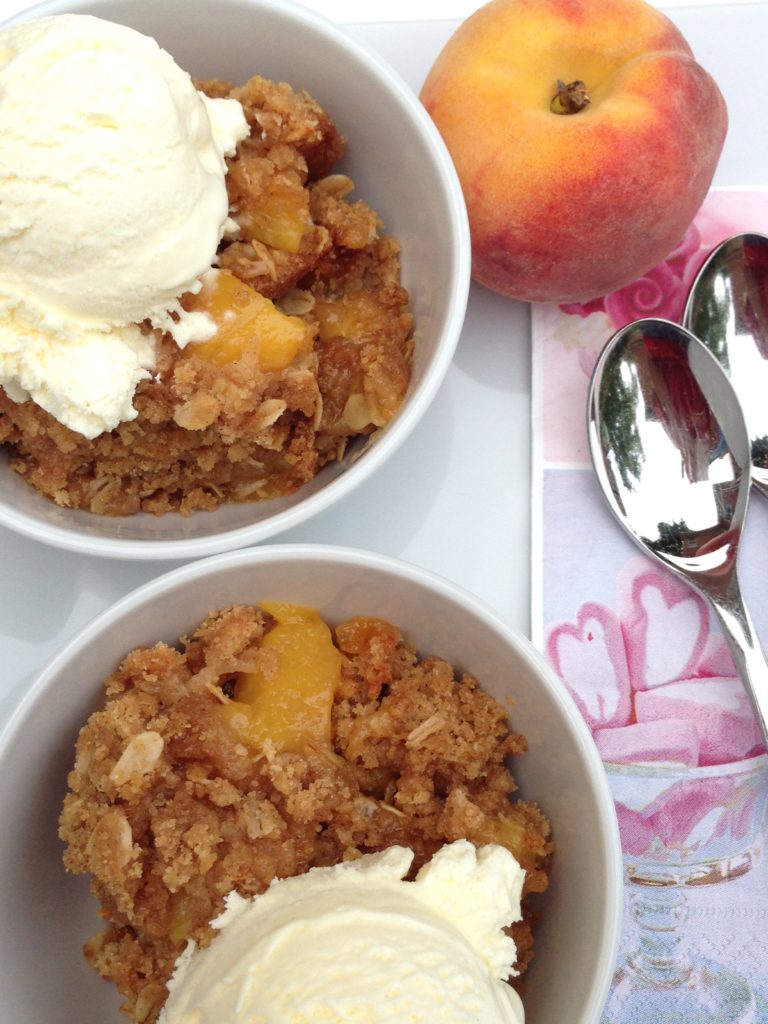 Enjoy, and let me know if you make fruit crumble, crisps, or cobblers, and what your favorite fruit and topping combinations are!

Email This Post